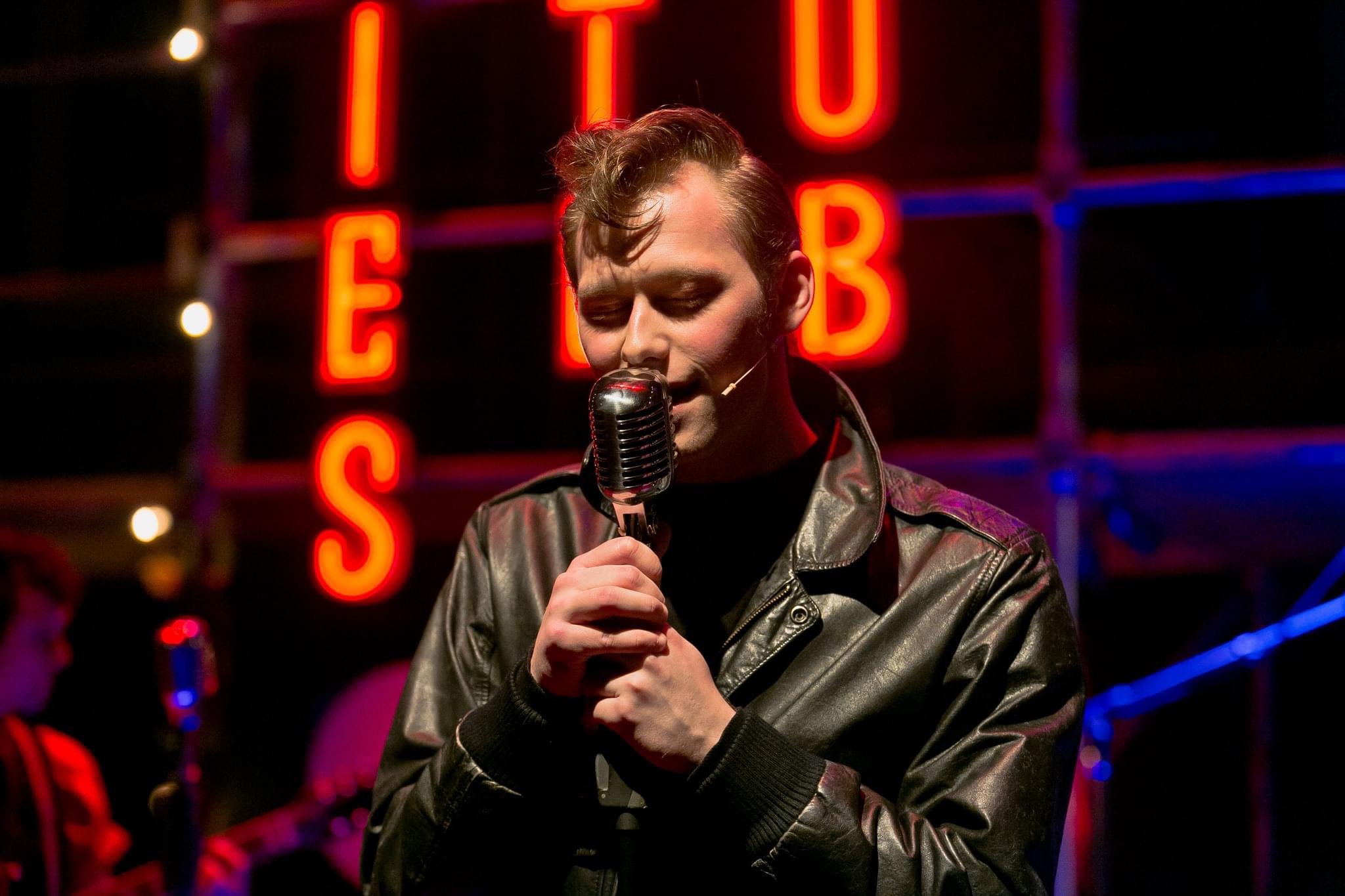 ⭐️⭐️⭐️⭐️
John Byrne's Underwood Lane has been in the pipeline for nearly two decades. Overcoming the final delays of the pandemic, this charming show is worth the wait.
With a distinct Byrne flavour, this delightful mash up of music and story takes a while to warm up but raises the roof in an assured, rocking Act II.
This Paisley printed romance could be Scotland's Jersey Boys – it has all the hallmarks, mixing crime and music in a satisfying melting pot.
It's a tale of a skiffle band trying desperately for a shot at success, but it's also much more than that. Paisley's not a big place so these characters cross each other's lives endlessly – but this wee pond is too small for some.
Dessie (Mark McMillan) leads the band but takes his opportunity to head to London and make his career – leaving sweetheart Donna (Julia Murray) high and dry… and pregnant.
Songs like 'Teenager in Love' and 'You've Lost That Lovin' Feelin'' pepper the drama in Act 1 and rock it silly in Act II, all played live by the ten-strong actor-muso troupe.
Becky Minto's immense set brings the dingy sixties streets to life and really immerse the audience in the small-town nature of its setting, with families all living on top of each other.
And these characters are all slightly eccentric but totally recognisable. George Drennan's foul mouthed, no nonsense Father Duncan could probably have a show of his own filled with deadpan put downs.
Where Underwood Lane finds itself is by giving in to the music. This delicious blend of country, rock and skiffle really illustrates the era.
And by the time the curtain falls, Underwood Lane has its audience hooked and begging for more.
This charming show will undoubtedly go down as a firm audience favourite. With a reputation like Byrne, it's no wonder the limited run completely sold out before it's opening night.
Underwood Lane at Johnstone Town Hall until Saturday 9th July 2022, then touring