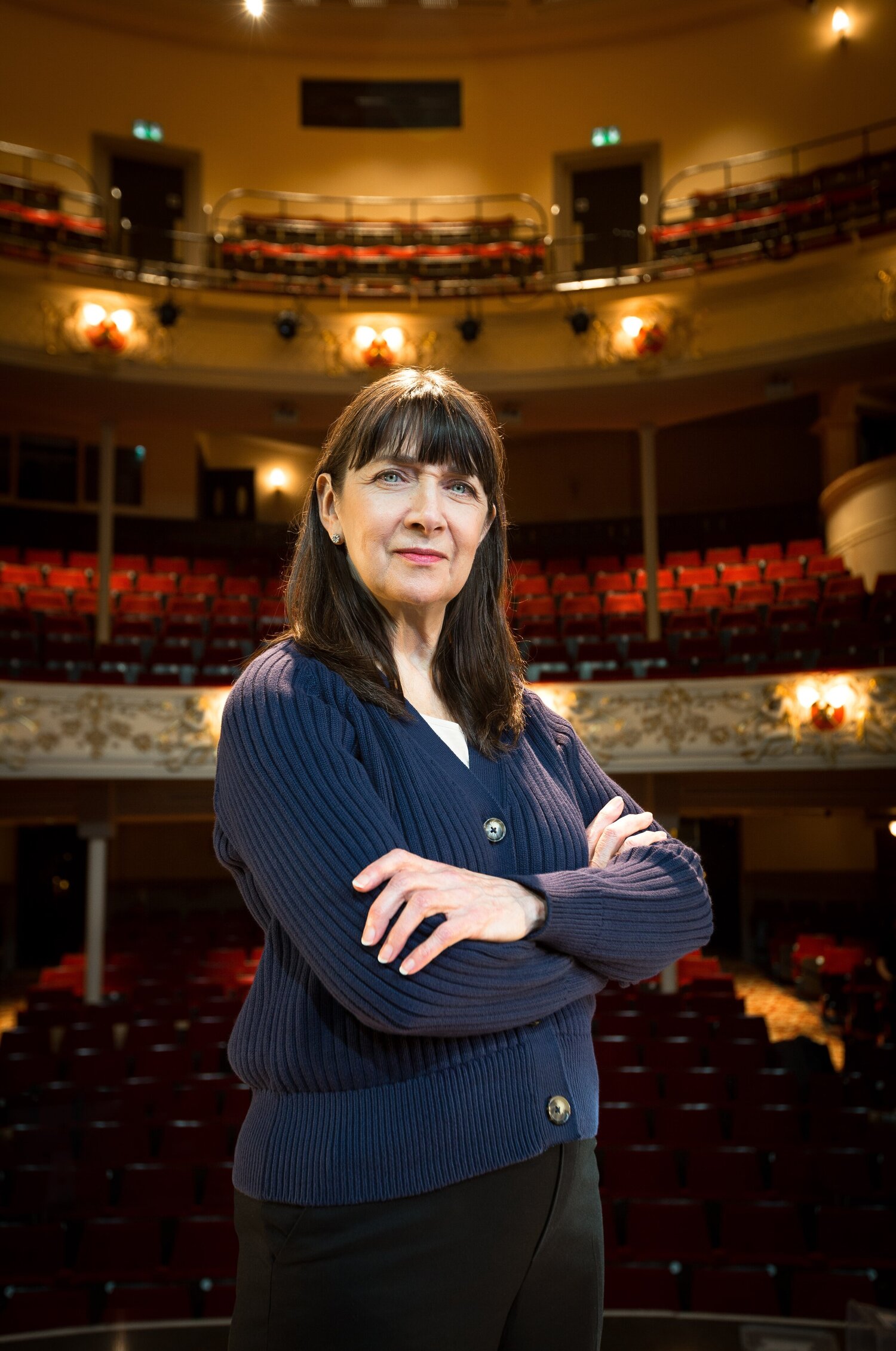 ⭐️⭐️⭐️⭐️
We are all sick to death of zoom meetings and are desperately longing to be back in the comfort of a theatre for a night of entertainment.
In many ways, then, we are all a little like Jan Black. But the protagonist of Ayr Gaiety's latest virtual venture has a darker secret, revealed as the drama unfolds.
Meet Jan Black is a hybrid show both in its cast – a blend of professional and amateur – and the drama itself – a carefully choreographed combination of live and virtual appearances.
Channelling Handforth Parish Council after a night of hand-poured measures, the play is a riotous feast for those of us locked away from the theatre. It's as much a tonic just to be watching something – but the play itself is solid.
The wizardry behind the scenes is immense. It's a bold choice with innumerable chances of going wrong. But the risk pays off.
Even little lags in virtual dialogue heighten the audience's frustration at the collage of digital faces, multiplying the empathy we feel with our live protagonist.
Anchoring the piece is Maureen Beattie, an inimitable powerhouse, whose performance alone is worth the admission five times over.
Beattie conveys the complexity of her character from the get-go. She's instantly likeable but never lets us sit comfortably enough to enjoy her. There is something darker going on.
As for the technical feat itself, few attempt the impossible at the rate of Johnny McKnight.
He's had weans on roller skates and put stage crew in scuba gear. The idea is bold – but it's his writing that stands out.
For anyone who's had even a passing involvement in amateur dramatics, the characters laid out are instantly recognisable. The ensemble cast does a stellar job in virtually fleshing out the already larger-than-life personalities.
It feels like we still have some time to go before we can sit in the fleshy organs of the Ayr Gaiety. But Meet Jan Black allows us to experience a play with grit from the comfort of our living rooms.
And though nothing compares to the real thing, this particular offering is a real treat.