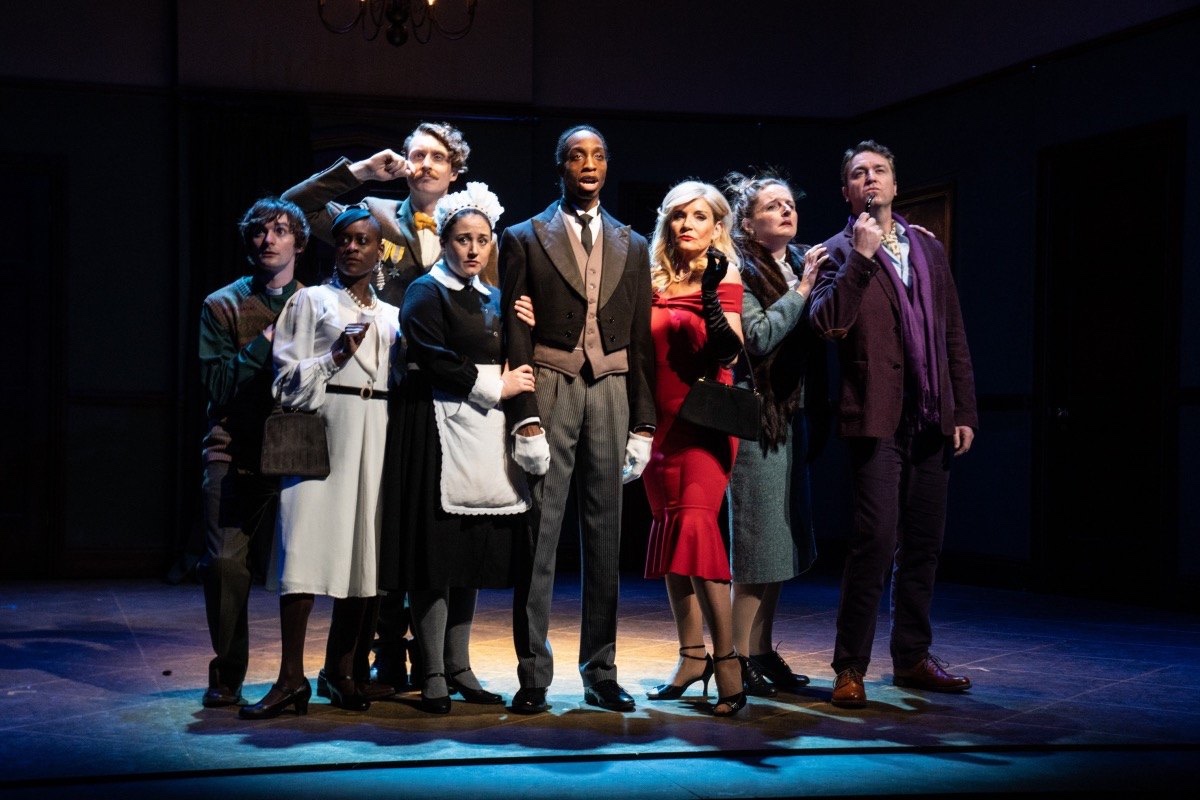 ⭐️⭐️⭐️⭐️
Christie-inspired plot twists meet hilarious farce in Glasgow this week, as Cluedo makes its Scottish debut to the delight of audiences until Saturday.
'A new British play, based on an American play, based on an American film, based on a British board game' – says the programme note from Director Mark Bell.
It shouldn't really work when you put it like that – but with a talented cast and the opportunity to send up the mystery genre at every opportunity, this delightful play is a hit.
When six unlikely strangers are brought together in a Manor House after receiving a mysterious letter, it's not long before murder rears it's ugly head.
With thrills, spills and chills aplenty, Cluedo breathes new life into a genre that is, frankly, prone to going stale.
Jean-Luke Worrell leads the drama as extravagant butler Wadsworth. Whether contorting himself into ridiculous shapes or delivering a tongue-twisting tale, he's utterly captivating and doesn't let up for a single beat.
Each of the eleven-strong cast brings a unique dynamic that blends together in a hilarious evening of detective drama – undertaking careless capers that will definitely put a smile on your face.
As Mrs Peacock, Judith Amsenga embodies the elderly boozer brilliantly. Tom Babbage seems to be on the receiving end of most of the slapstick – it's hard to think of someone who can make brazen violence so funny.
This fast-paced play is full of nonsense, slapstick and well-crafted twists to keep you in suspense.
David Farley's set is as dynamic as the mystery on stage, which keeps the pace up and the action flowing as doors become rooms in the blink of an eye.
Under Mark Bell's direction – who clearly brings some inspiration from his previous work on The Play That Goes Wrong – the end result is a delightful new production that feels familiar and fresh at the same time.
In these times when money is tight, taking a gamble on a ticket is a big risk. Cluedo proves that sometimes the gamble is worth it.
Cluedo at Theatre Royal, Glasgow until Saturday 9th July 2022, then touring