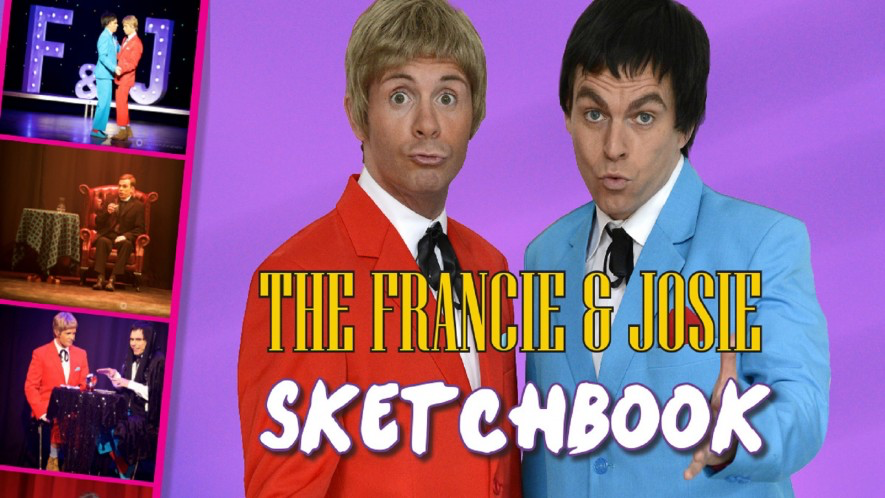 ⭐️⭐️⭐️⭐️
There's no such thing as an old joke, just one you've heard before. But the old ones are the best – and at the Pavilion Theatre, two Chinas have been brought back to life in a delightful tribute to Scotland's most loved entertainers.
The original Francie and Josie played Glasgow's Pavilion stage too many times to count and as the titular duo saunter onto the very same stage, it's like they never left.
Leading the proceedings, Johnny Mac and Liam Dolan are a five star pairing. From the deadpan half-looks from Fulton-esque Josie to the "Sure Josie, Sure Josie, Sure Sure Sure" quips of Francie, the two have nailed these icons down.
This isn't their first time, of course. The Sketchbook is a brand new show for 2022 – and it's surely the best yet.
Each also takes a turn to hold court on their own – Dolan with the riotously funny 'Hudacurry' and the Cherry song; Mac with some IM Jolly favourites that have the audience in stitches.
Better billed as a variety show, your ticket price also includes a selection of singalong favourites on the squeeze box by Scottish royalty John Carmichael, music from entertainer Andrew Agnew and a selection of boogie-woogie with a tartan twist from the St Andrew Sisters.
It's a bit of an eclectic mix but you'd be hard pressed to find more bang for your buck – especially in these times as belts tighten.
A night of pure neuralgia… er, nostalgia… with these Glasgow institutions will have you laughing out loud from the curtain's rise till it's fall.
It's entertainment like it used to be – and we're damn sure there's still an appetite for it!
The Francie and Josie Sketchbook at Pavilion Theatre until Sunday 12th June (and touring)