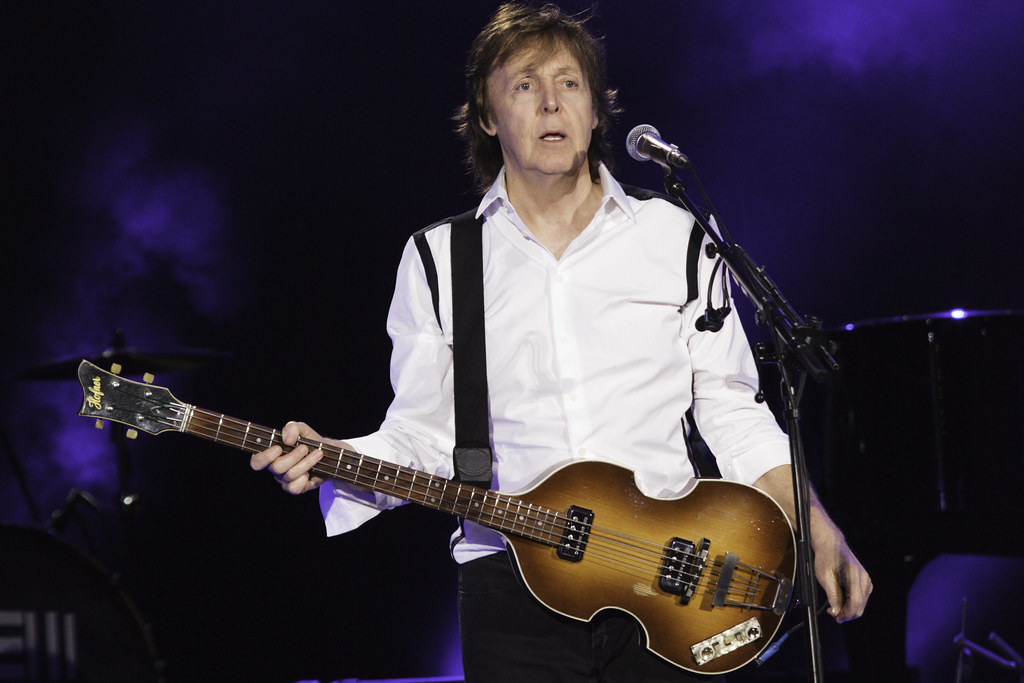 Like so many others, I watched Paul McCartney's headline set at Glastonbury this year.
The Liverpudlian, who once appeared in a four piece skiffle band that changed music forever, didn't let up for a second across his mammoth three hour set, featuring hits like 'Love Me Do' and 'Let It Be' from his Beatles days, as well as Wings classics and some from his more recent solo arsenal.
I'm a big McCartney fan – I've been lucky enough to have seen him no less than five times, including twice in Glasgow and twice in his home city of Liverpool – so I'm not impartial in this game.
But I was utterly blown away by the skill, musicianship and talent of the lad from Forthlin Road. He brought on Dave Grohl and Bruce Springsteen, but was every bit as commanding with his three-strong band or with nothing but his six-stringed hit maker.
Exactly a week to the day since he turned 80, Macca took to the Glastonbury stage with the en energy of acts a third of his age – delivering a 40-strong set of hits spanning six decades.
Of course, there were the naysayers on social media quick to point out that the octogenarian didn't sound the same as he did on the records more than half a decade after they were recorded, but his headline appearance was greeted with near-universal acclaim.
The Independent wrote that it's a privilege to occupy the earth at the same time as Paul McCartney. That's something I sign up to anyway – but after that particular show, Macca did more than just entertain the nation.
He held the beacon for the older generation who are so often told to hang up their hats.
As someone who has spent a lot of time at the gigs of stars of a certain age – some more enjoyable than others – I know the rule isn't a blanket one.
But where there is demand, our older performers (especially living legends like McCartney) should be allowed to get on with their thing without the ageist sniping.
Petula Clark is still wowing audiences every night in London's West End with a soaring rendition of 'Feed the Birds' in Disney's Mary Poppins.
I saw Ken Dodd perform for four and five hours until his mid 90s at the Pavilion in Glasgow.
And just weeks ago, I saw veteran Ceilidh band director John Carmichael raise the roof supporting The Francie and Josie Sketchbook.
So I might see you at the next Macca gig – and I hope he continues to delight audiences 'Eight Days A Week'!