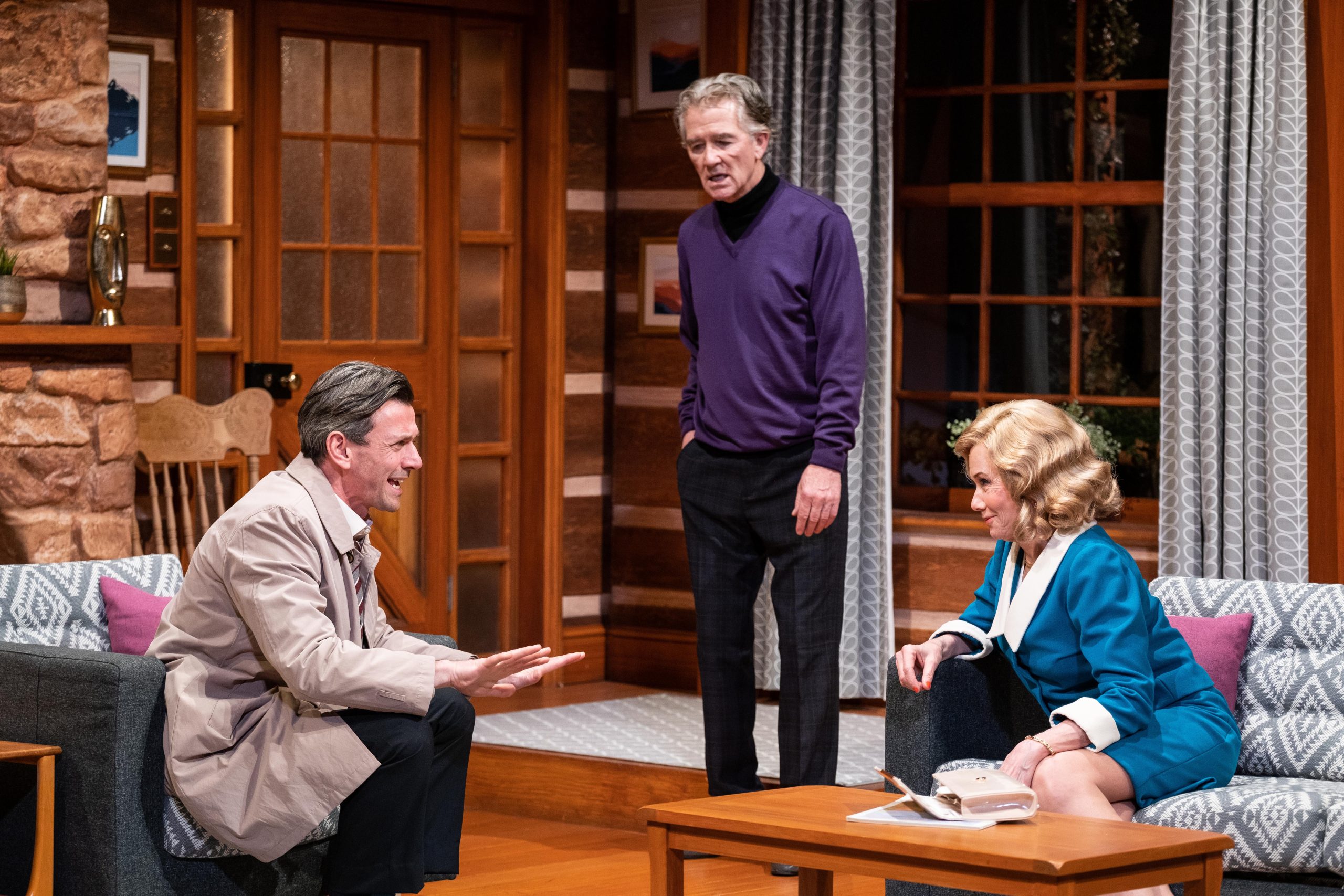 ⭐️
Despite a star cast, Catch Me If You Can is a slow burning, half-baked thriller that fails to captivate.
Deep in the Catskill mountains, Danny Corban (Patrick Duffy) is frustrated at the local police chief (Gray O'Brien) – who appears uninterested in the disappearance of his wife.
When a woman claiming to be Corban's wife (Duffy's real-life partner Linda Purl) turns up, Corban is left to defend his own sanity against a twisted plot to have him locked up.
There are too few twists to keep the audience interested in Jack Weinstock and Willie Gilbert's script, coupled with a lacklustre performance by Patrick Duffy – the only on stage to be mic'd – which sets the pace for the evening.
On paper, Catch Me If You Can has the potential to be an engaging thriller. In reality, it doesn't deliver.
This production is a parody of a mystery without the laughs; a poor immigration of Agatha Christie with only a few interesting plot twists.
Running at two hours with an interval, the whole thing could be condensed to half that – given all the drama happens in its closing scene. That's not uncommon for a thriller, but there is usually a bit of meat to keep an audience interested.
Audiences appear to come along to see the big-named stars on stage. Frankly, seeing Duffy and Purl is about the only thing that you won't be disappointed with.
Catch Me If You Can at Theatre Royal, Glasgow until Saturday 2nd July 2022, then touring