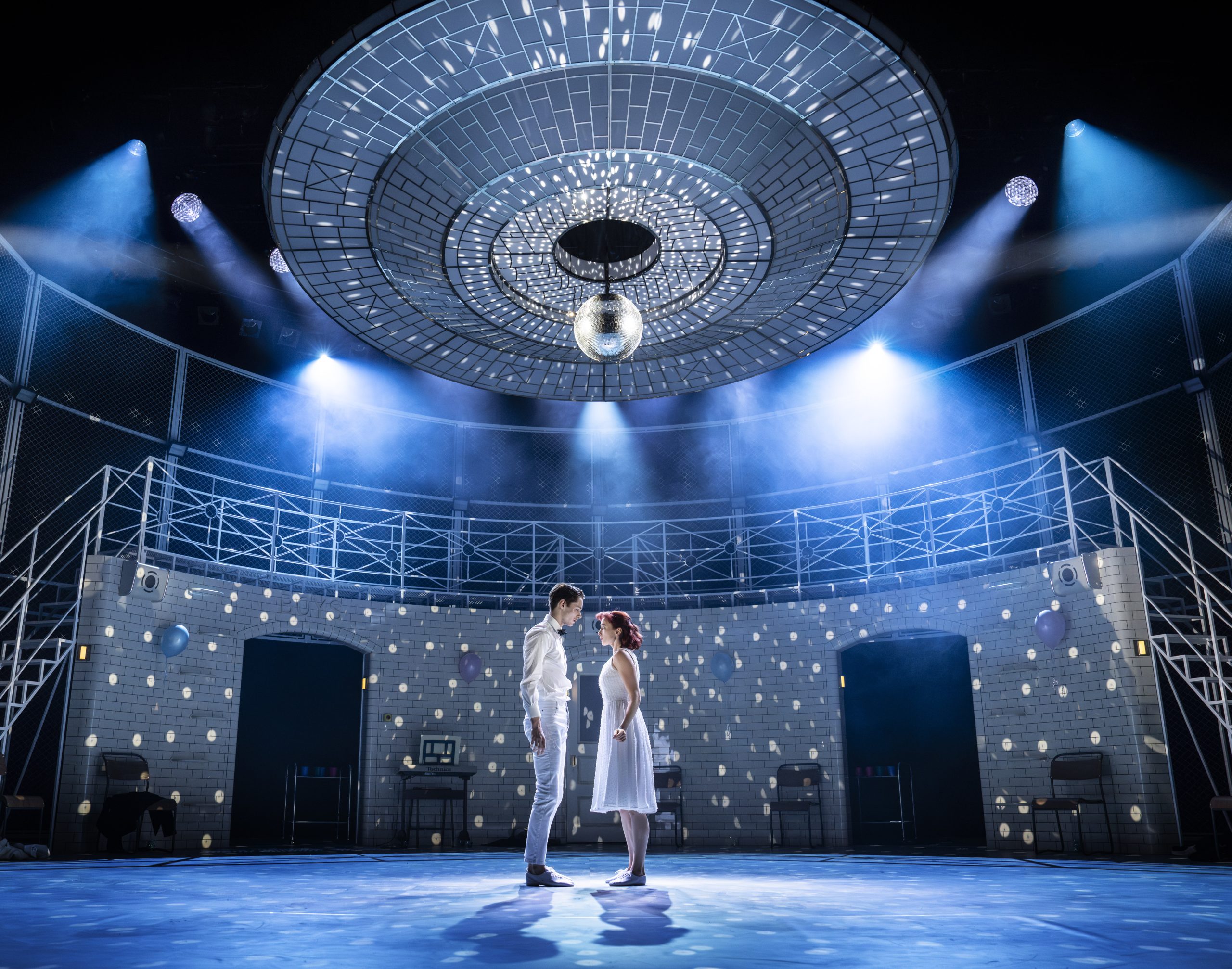 ⭐️⭐️⭐️⭐️
Presented to audiences within the white-washed walls of Bourne's re-imagined Verona, Romeo and Juliet is an enthralling and emotive retelling of the timeless classic.

Bound within the bleak gates of the 'Verona Institute', every movement of the white-clothed dancers is mechanically performed to Prokofiev's iconic score, adapted by Terry Davies.
The inescapable intensity of the music, despite the ambiguity of the setting, makes it clear the youth are trapped within this strict dystopian realm 'of the not-too-distant future.'
Four years on from its premiere, Bourne's retelling focuses on the young people at the heart of the story, compared with the complex family dynamics of Shakespeare's original.

The aims of Bourne's company, New Adventures, are reflected in the budding enthusiasm portrayed on stage by the many members of the company's talent development program, nine of whom have made their professional debuts in this production.
Overall, Bourne's reimaging allows the story to explore deeper issues resulting from modern love, both true and unrequited. Additionally, the pressure-cooker environment of the Institute lends itself to the vivid depiction of mental health, homophobia, sexual assault and knife crime.

The visceral explorations of these issues allow for greater contrast with the lighthearted party scene- cheerfully led by Daisy May Kemp as Rev. Bernadette Laurence, a beacon of hope to the young people.  
Lez Brotherston's set, despite its sterile nature, offers the perfect canvas for the story to unfold, making the strict divisions of Verona clear whilst drawing our focus to the raw emotions of the piece and the meeting star-crossed lovers.

Raised areas, connected by weaving staircases, add to the intensity of brutal chase scenes, but allow the balcony scene to have a tender fluency which seems never-ending as Juliet (Monique Jonas) entices a somewhat startled Romeo (Rory MacLeod).
For a story loved by many, some of Bourne's adaptation can be hard to follow, as key characters are not as identifiable and lose the gravitas of their cog within the plot. Danny Reubens' aggressive portrayal of Tybalt, filled with homophobic rage and haunting Juliet, takes on a reimagined presentation, as a guard in the Institute.
The boiling point of this rage is, of course, his demise having vengefully killed Mercutio- but sadly this turning point doesn't feel as hard-hitting without the context of the age-old family feud.
Building steadily throughout the first two acts, and then careering toward its tragic climax in the third, Romeo and Juliet leaves audiences longing for what otherwise could have been for this besotted pair.
Romeo and Juliet is at The King's Theatre, Glasgow until 30th September and comes to His Majesty's Theatre, Aberdeen 31st October – 4th November.

Image credit: Johann Persson