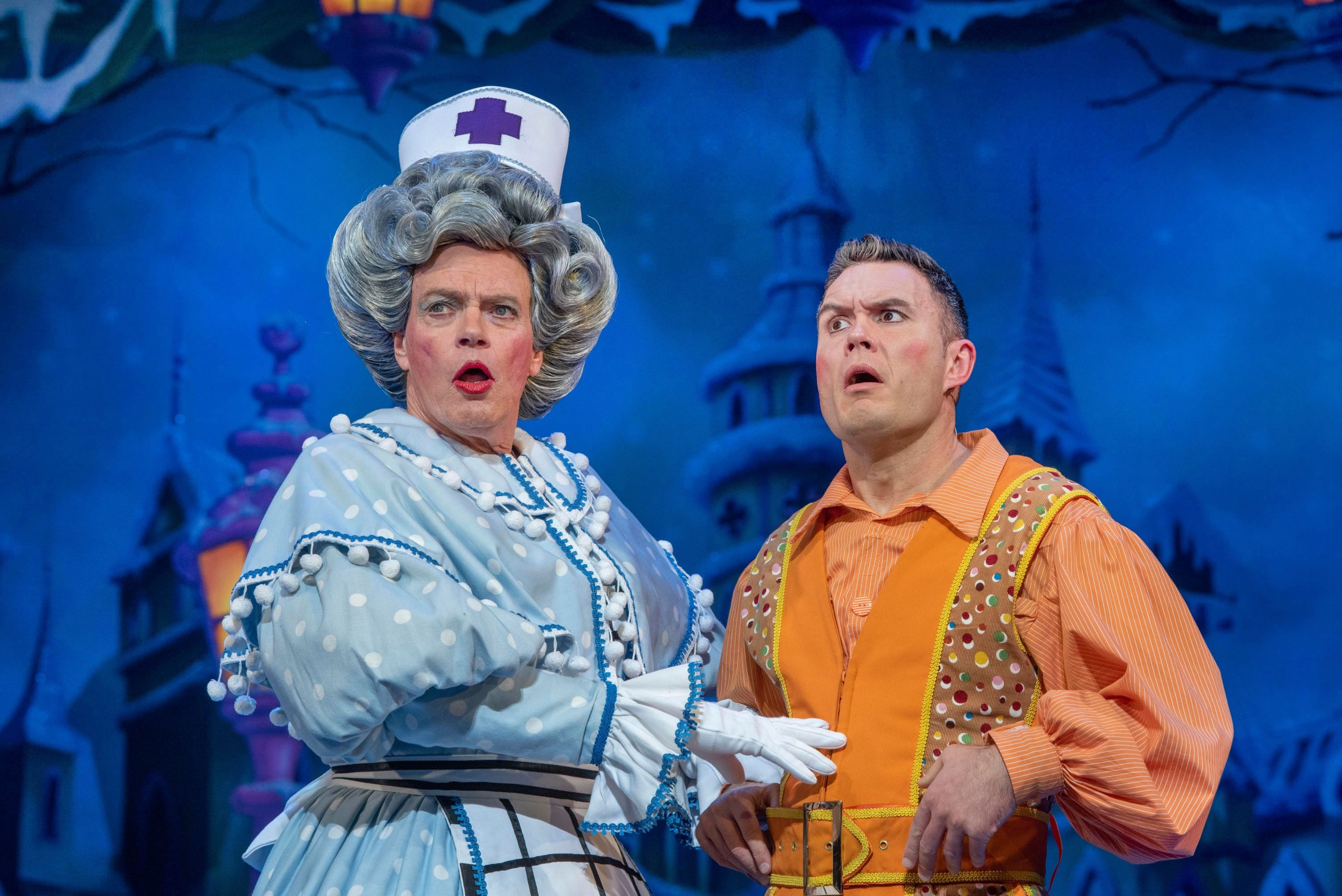 ⭐️⭐️⭐️⭐️
Edinburgh's biggest panto finds itself uprooted to the Festival Theatre for the next few years – while the King's is redeveloped – but this showstopper of a pantomime packs even more of a production punch in its vast new home.
What this production lacks in storyline – and let's be clear, there is very little – it makes up for in sheer extravagance. It's on a London Palladium scale brought painstakingly to Edinburgh and delivered by a first-rate team of actors.
Scotland's pantomime royalty surely gets no greater than Allan Stewart. As Dame Nurse May, Stewart gives a masterclass in pantomime class. He's got pins that Snow White would envy and energy to rival most comics half his age – with material twice as good.
His hilarious take on 'There is Nothing Like A Dame' is a show-stopper and Nurse May's (extended) dance sequence – first outed during Stewart's closing Big Big Variety Show at the King's – works so well with the full troupe of dancers.
Nobody does the 'Shirley Shaw/Shirt Short' routine like Stewart – whose frantic strides make the whole routine bigger and better each time it's done.
This Snow White does an interesting job of balancing its good principals with the baddies – as Liz Ewing, Clare Gray and Grant Stott all take the boo-inducing reins at various points.
Stott's Act II opening song about The Trams must be the pinnacle of the show, and few baddies are so openly liked by their audiences they almost feel guilty booing them.
Jordan Young completes the comic trio, delivering all the glakit nonsense he has become so well placed to do.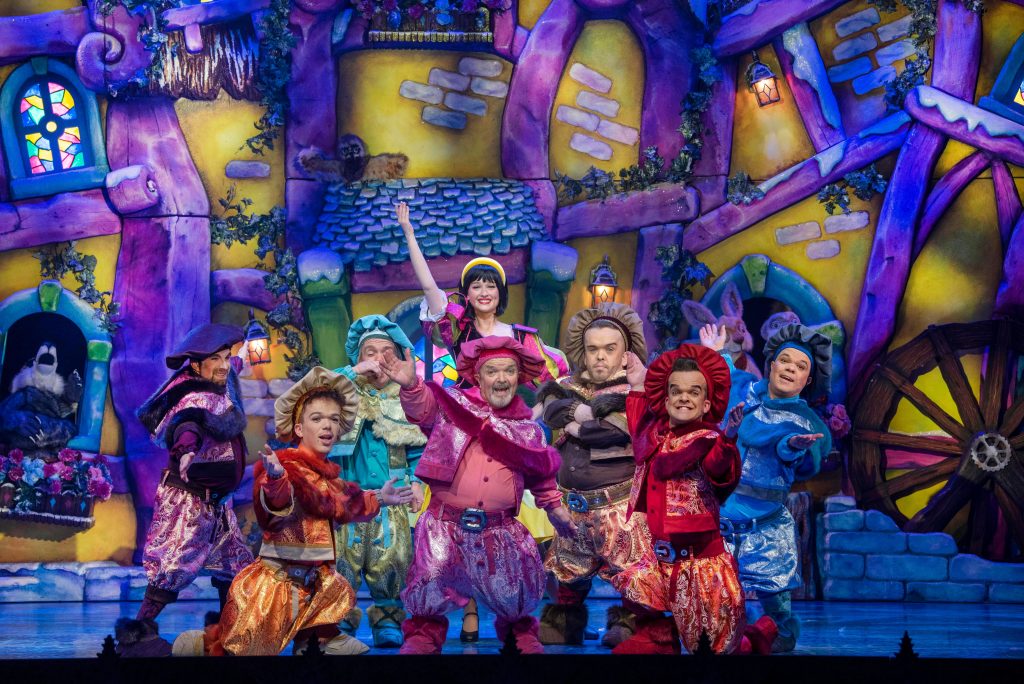 The ridiculously talented seven dwarves don't get much airtime despite their pretty crucial plot placement but are a real joy to watch when they do.
Equally short on airtime are principals Francesca Ross and the brilliant Brian James Leys as Snow White and Prince Hamish.
Where they both shine is when the show brings a festive flavour to pantomime that few productions in Scotland ever actually engage in. There are some genuinely jaw-dropping scenes of winter wonderlands that fill the place with festive sparkles.
Like the aforementioned Palladium productions, some panto purists will undoubtedly grumble about the light plot, confused good/evil balances and lack of innovative new routines.
But as a piece of entertainment, it's impossible not to be taken by Snow White's unbelievable scale and stunning effects. And sometimes the old routines are the best – because isn't that exacting what panto is all about? Oh, yes it is!
Snow White at Festival Theatre, Edinburgh until 22nd January 2023
Photo Credit: Douglas Robertson