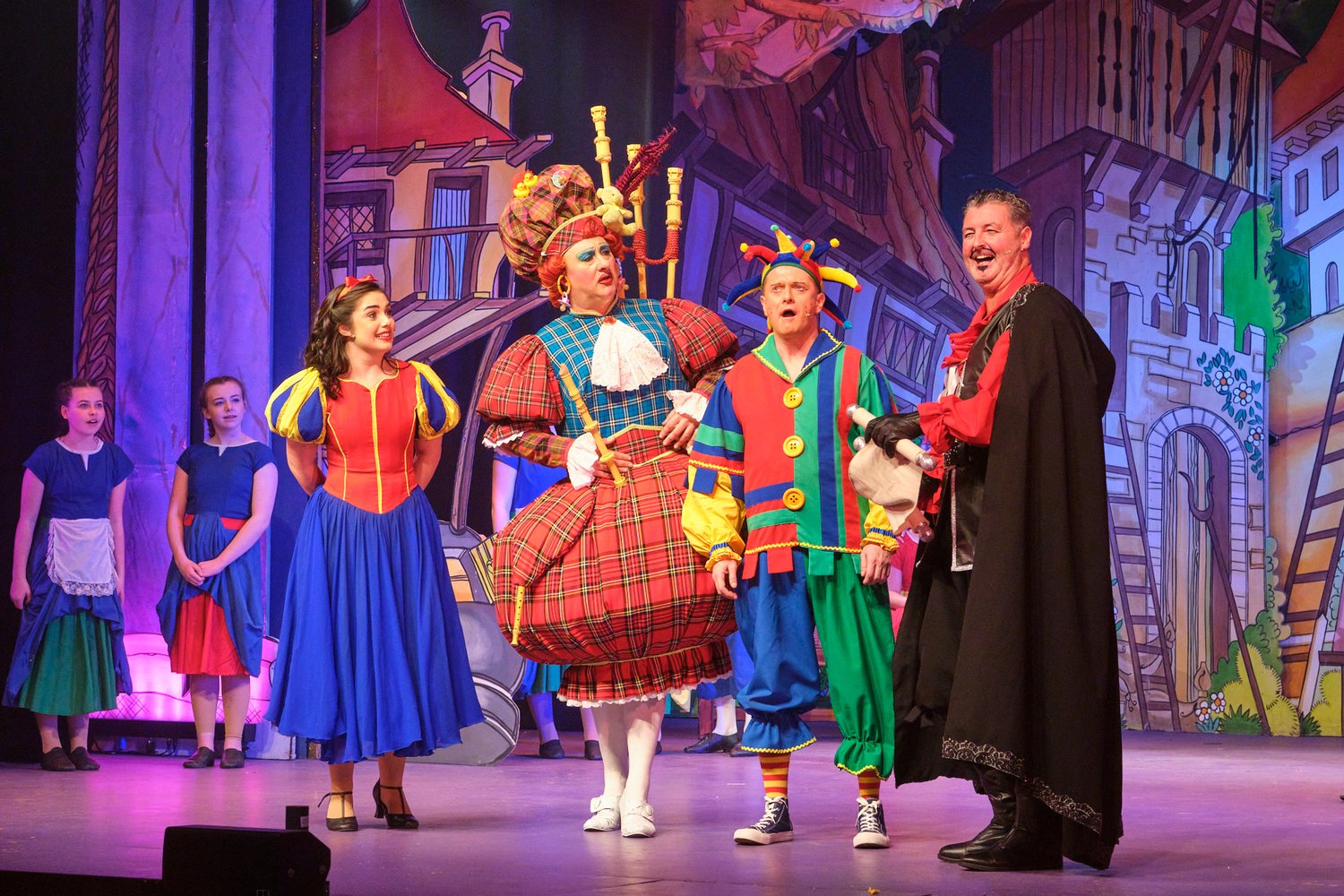 ⭐️⭐️⭐️⭐️
Kilmarnock's Palace Theatre is the stage for a magical adventure to Pantoland that is full of festive fun.
With its Ayrshire twist on the classic fairytale, Imagine Theatre deliver a bold and colourful theatrical spectacle that will put a smile on the faces of audience members young and old.
A perfect pairing of Andrew Agnew as Dame Bella Mory (yes, they did that joke!) and Gary Morrison as hilarious comic Muddles goes down a treat with the Ayrshire audience.
Agnew is a star find as Dame, whose warm personality is perfect for the role, laced with great jokes and endless fun. Morrison is a delight to watch – his interaction with the crowd is side-splitting.
Megan Beth-Pattie's titular Snow White is a dynamic and energetic principal girl with a belting voice.
Craig's McDougall returns to Panto in Kilmarnock this year as a Prince who is a perfect match for Beth-Pattie, with both beaming charisma in the part of the fairytale that pantomime is at times guilty of forgetting – but not in Kilmarnock.
Baddies Nicola Auld and James McAnerney make sure the boos keep coming – and Auld reminds us she has a cracking set of pipes to give us a tune before attempting to sabotage the day.
While the pre-recorded dialogue for the dwarves is a drag on the show's pace, the seven are a jolly bunch who use costume to embody the 'super seven' effectively.
A 'reflective' cameo from panto royalty Eric Potts really tops this show, showing that technical wizardry isn't just reserved for the big stages in Glasgow or Edinburgh.
Snow White has all the bits audiences demand of a panto but keeps the story at its heart. It'll have you booing the baddies, cheering on the goodies and celebrating when true love wins the day.
It's the perfect festive day out for all the family.
Snow White at Palace Theatre, Kilmarnock until 30th December 2022