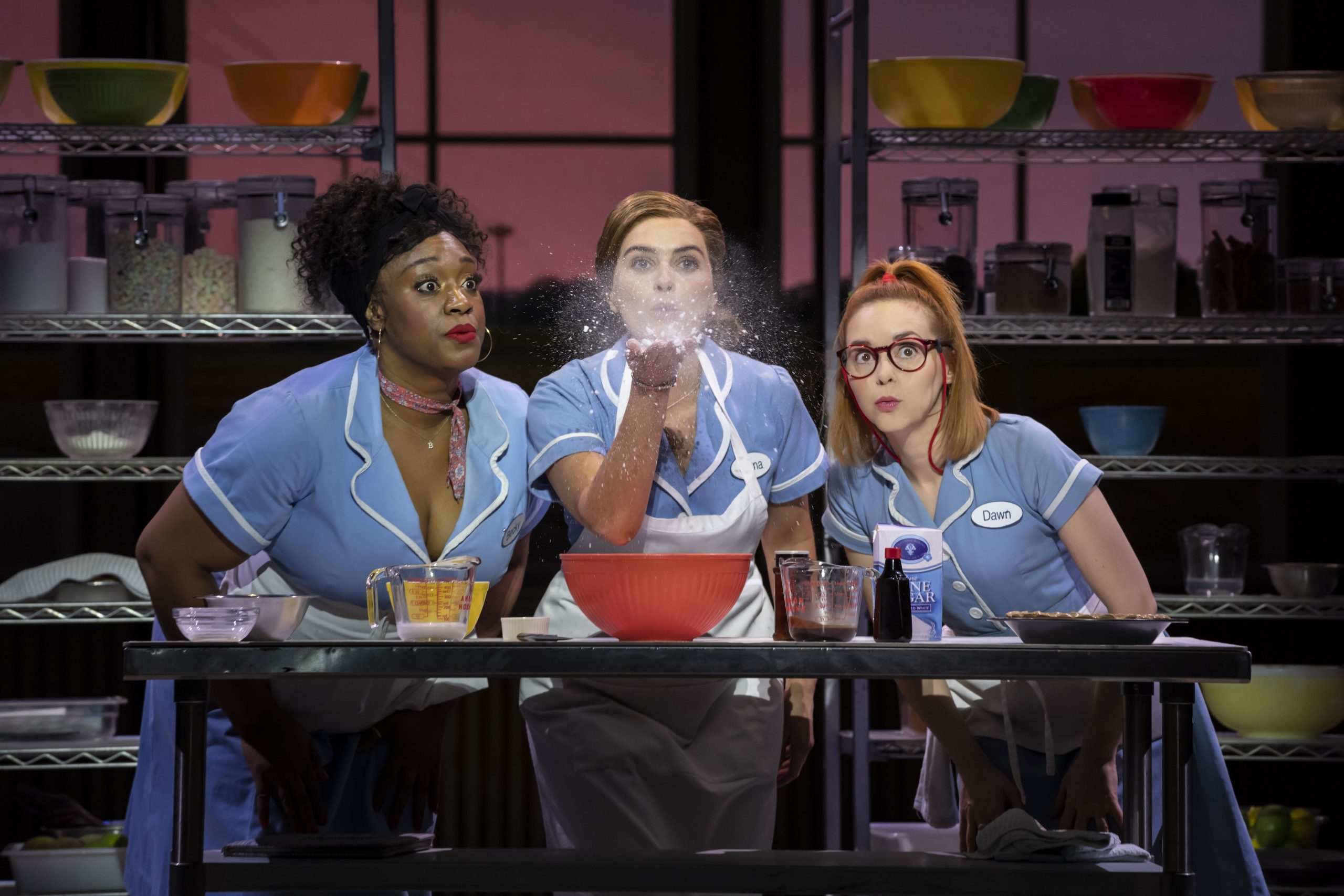 ⭐️⭐️⭐️⭐️⭐️
This joyful recipe of sugar, butter and flour is combined with a perfectly baked score and a cast that raises the roof without the need for any baking powder.
When waitress Jenna (Chelsea Halfpenny) finds out she's expecting, she hatches a plan to make a dream come true and bake her way to a new life.
Halfpenny doesn't miss a beat, with a stunning vocal performance and a witty demeanour that wrings every laugh from her character.
She seizes her moment in the enormous ballad 'She Used to be Mine' that brings the whole show to a standstill with endless minutes of rapturous applause. Audiences really are treated to something very special with Halfpenny's performance.
Wendy Mae Brown and Evelyn Hoskins complete the triumvirate that serve in Joe's pie shop, each in their own way balancing the other. Mae Brown doesn't miss in her deadpan humour and Hoskins explodes onto the stage as she transforms from the shy and retiring Dawn into a loved-up rabble-rouser.
Matt Jay-Willis delights as the unsuspecting love interest-come-gynaecologist to Jenna, Dr Pomatter. With a nervous hesitancy perfectly pitched for the role, Jay-Willis really hits the mark.
So infectious is this score, it should come with a health warning. Utterly charming from start to finish, Sara Bareilles delivers an unforgettable slew of ear worms that will be ringing out for weeks after.
The whole production comes together in a joyous feel-good mixture, combining Scott Pask's set with Suttirat Anne Larlarb's costume and Ken Billington's lighting.
Waitress feels like a musical for these times, capturing the humour and joy of the everyday while empowering the women at its heart.
It's hard in a crowded field of musicals to fight for too place. But this perfectly baked slice of goodness proves its status as a modern classic.
Waitress at King's Theatre, Glasgow until 16th April, then touring