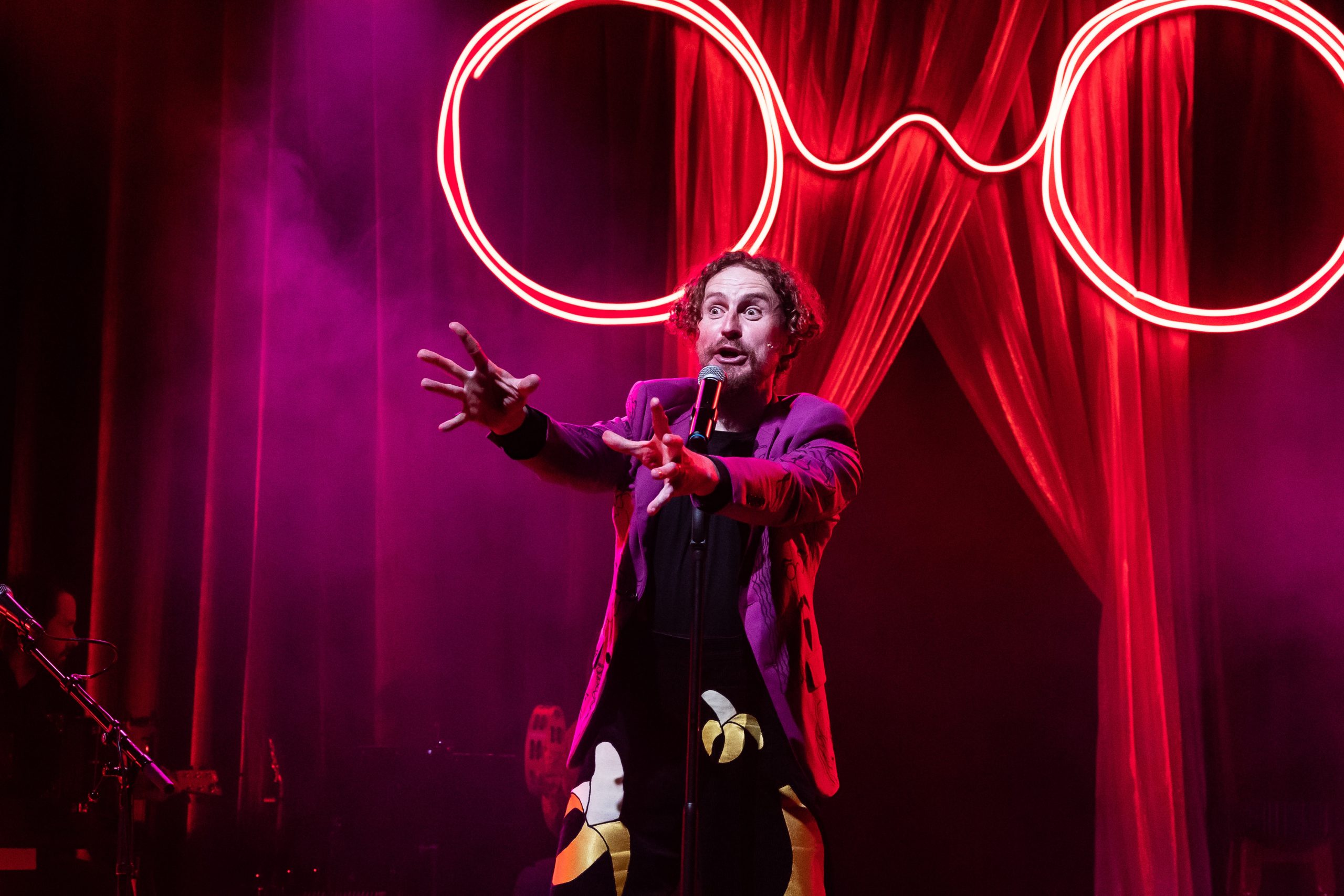 ⭐️⭐️⭐️
Billy Connolly is surely one of Scotia's most treasured exports and peeling back the layers of our beloved comic is no easy feat.
So where do you even start with Billy Connolly? The sprightly young welder took the world by storm with a joke about parking his bike – and everyone in the country has some connection to him.
In this love letter to the Big Yin, Gary McNair takes on the task of bringing to life these memories in a heartfelt nod to the greatness of Connolly.
Frustratingly, however, Dear Billy doesn't quite feel sure of itself.
Gary McNair embodies the inimitable Big Yin – bursting with energy to the tips of his frizzy ginger locks and full of devilment.
The stories being told could well be your own, or the tale of the person next to you. Recreating the beautifully familiar conversation between interviewees about Connolly's genius, it's an entertaining evening with some real belly laughs.
The whole production is focussed on the public's stories of the Big Yin. They weave – roughly – around the rise of the man in a crafted narrative that feels on its way to a climax.
Audiences are treated to a real sense of the man; what makes him tick, examples of his famous kindness to his devoted fans and innumerable tales of his extraordinary ordinary-ness.
So it's a strange feeling to be an attendee at the wake of someone who hasn't yet left us.
It's one thing to appreciate the greatness of those around us while they are still here, but references to the inevitable bring that darker reality back to us.
That said, McNair's ability to whip the crowd into a frenzy before screeching the brakes for a pin-drop moment of poignance is undoubtedly impressive.
With McNair so like the man himself, in his stature, his bard-like poetry and his funny bones, it seems cruel not to end with an embodied tribute to one of Connolly's iconic routines, or a song that everyone might know about the perils of Wellington boots.
But it doesn't come.
That's undoubtedly a credit to just how untouchable the man himself is, and indeed the reverence m those involved in this National Theatre of Scotland production have for him.
Dear Billy at King's Theatre, Glasgow until Saturday 24th June 2023