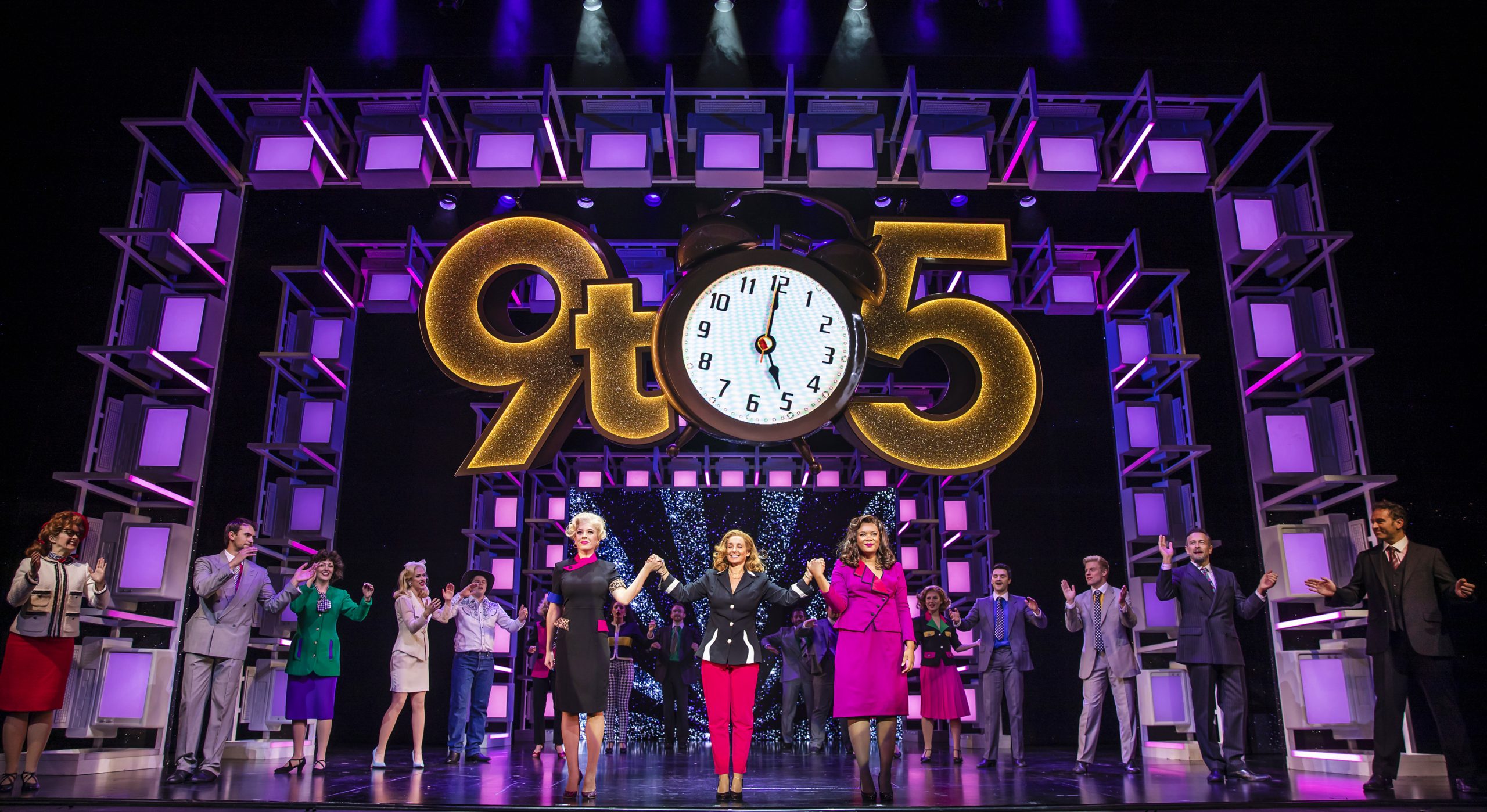 ⭐⭐⭐⭐
545 days since the curtain last fell, Dolly Parton's 9 to 5 The Musical pours a cup of ambition with an empowering and uplifting return to live theatre.
It's impossible not to be swept up in 9 to 5's charm, which it takes in bucketloads from Dolly Parton's score.
The uplifting 'Shine Like the Sun' closes Act I with gusto, showcasing the incredible talents of the gathered ensemble. These moments really do paste a smile on the face of the predominantly masked audience.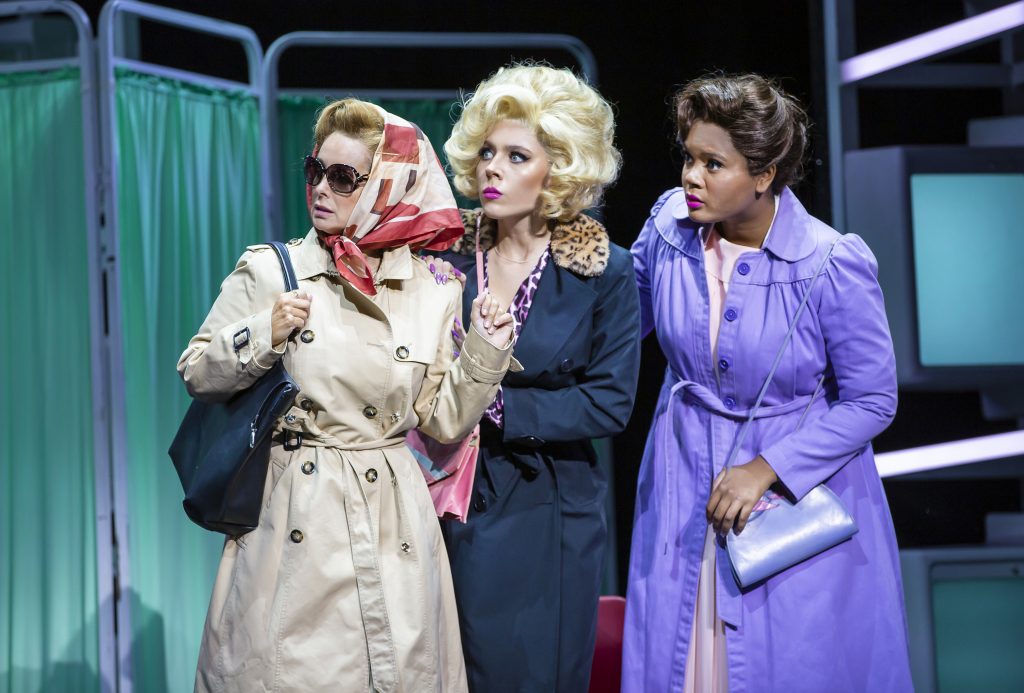 9 to 5 doesn't take itself too seriously – a bit like Parton herself. The laughs are cheap and the songs are sickly sweet – but there is a positive message at its heart.
Much like the film in the late 1970s, the musical sends itself up to make its point. The characters are larger-than-life (often literally) and the whole cast are caricatures of themselves – but that doesn't take away from the fun of it all.
One of the leading trio, Violet (Louise Redknapp), jokes that 10 years from now (now being the 1970s), equal pay for women won't have to be fought for. We all laugh – but that in itself is the lesson.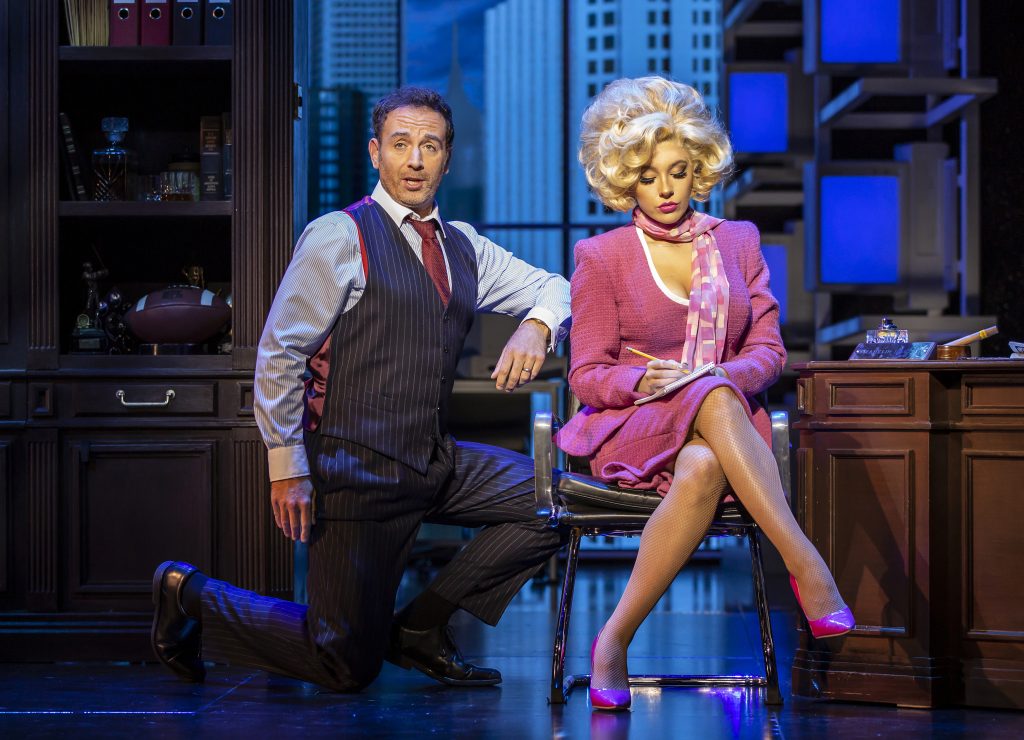 Making her UK theatre debut, Vivian Panka (Judy) delivers a stonking rendition of 'Get Out and Stay Out' to her aptly-named cheating husband, Dick – while Stephanie Chandos delights with her over-exaggerated country girl Doralee.
As far as curtain-raisers go, it's hard not to be captured by Parton's witty ditties and the spirit of the now decades-old movie.
Sure, it could do with a dusting down and freshen up – but it's unfiltered fun, and the audience loves it.
After such a long hiatus, an evening at 9 to 5 is sure to make you glad that live theatre is back.
9 to 5 The Musical at Edinburgh Playhouse until Saturday 18th September – tickets available here