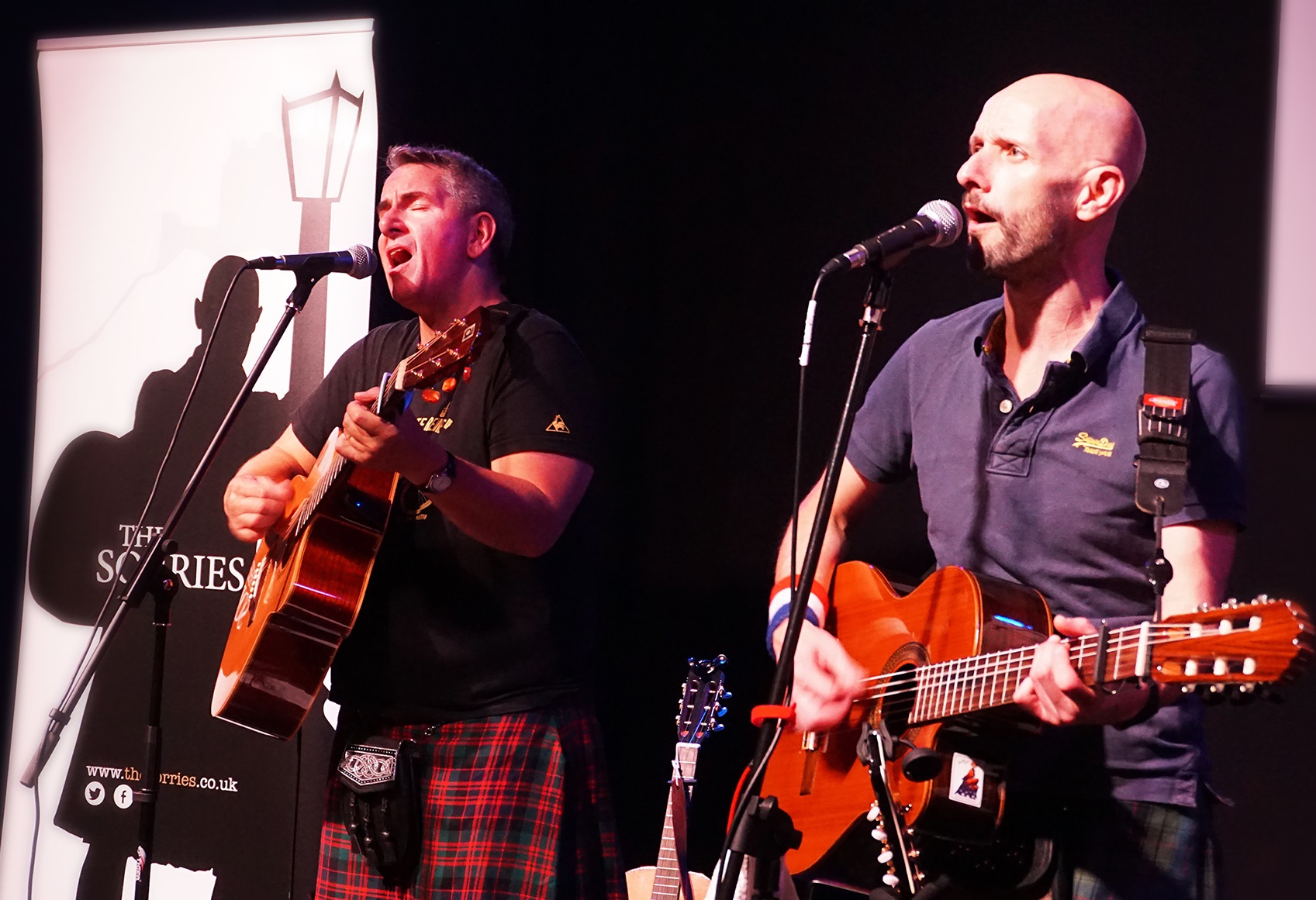 Folk favourites The Sorries will return to Glasgow for their first live gig in the city for over two years. The duo will sing, play and banter their way through an evening folk music fun at Cottiers Theatre on Friday 1 October 2021.
The Sorries' Douglas Kay (vocals, guitar, mandolin, bodhran) and Martin Philip (vocals, guitar, tres cubano, bodhran) are inspired by a love of The Corries. They perform a range of the traditional songs which made that duo so popular, along with a number of other pieces from the Scottish songbook.  Many of the songs and tunes are hundreds of years old, but with the new arrangements, passion, and musicianship of the duo they sound as fresh and vibrant as ever.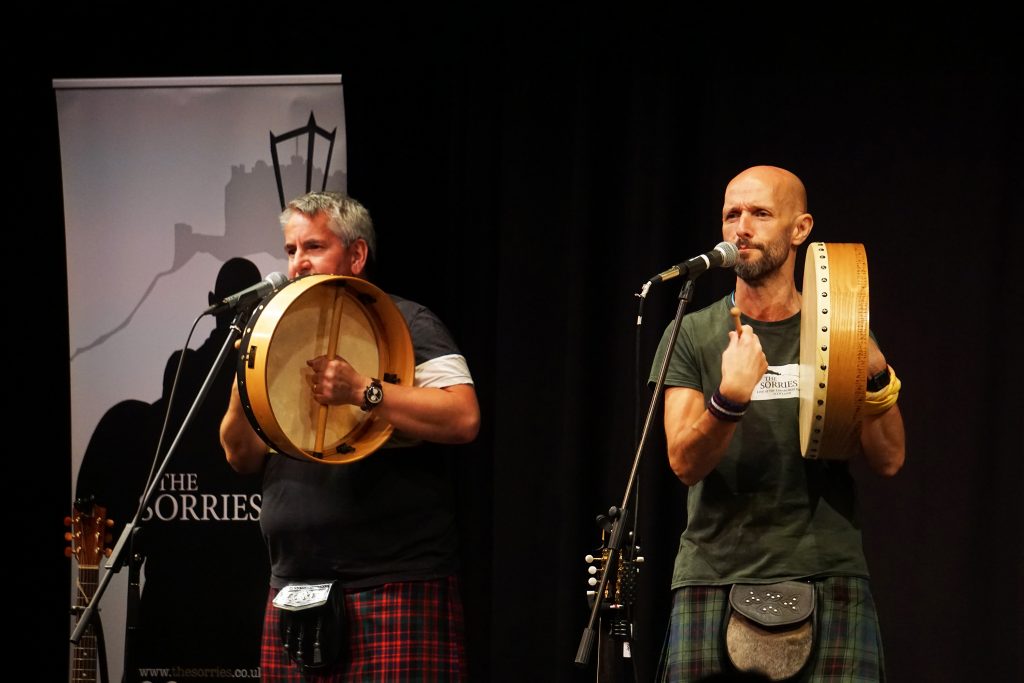 The Sorries' 15-year career has seen them travel the UK and beyond, playing venues from Murrayfield Stadium to the Isle of Eigg Community Hall; Hampden Park to the Samhain festival in Moscow.
Commenting, Martin Philip said:
"We are delighted to be returning to Glasgow and looking forward to seeing familiar faces and above all playing to an audience in person.
"During lockdown we managed to play a few gigs online – even a virtual 
Burns supper and an online school assembly – but nothing beats the 
feedback and energy of face to face."
The Sorries will perform in Glasgow's Cottier's Theatre, Hyndland Road, on Friday  October 1 at 7.30pm. Tickets – priced £14 & £12.50 (including booking fee) – are available HERE.