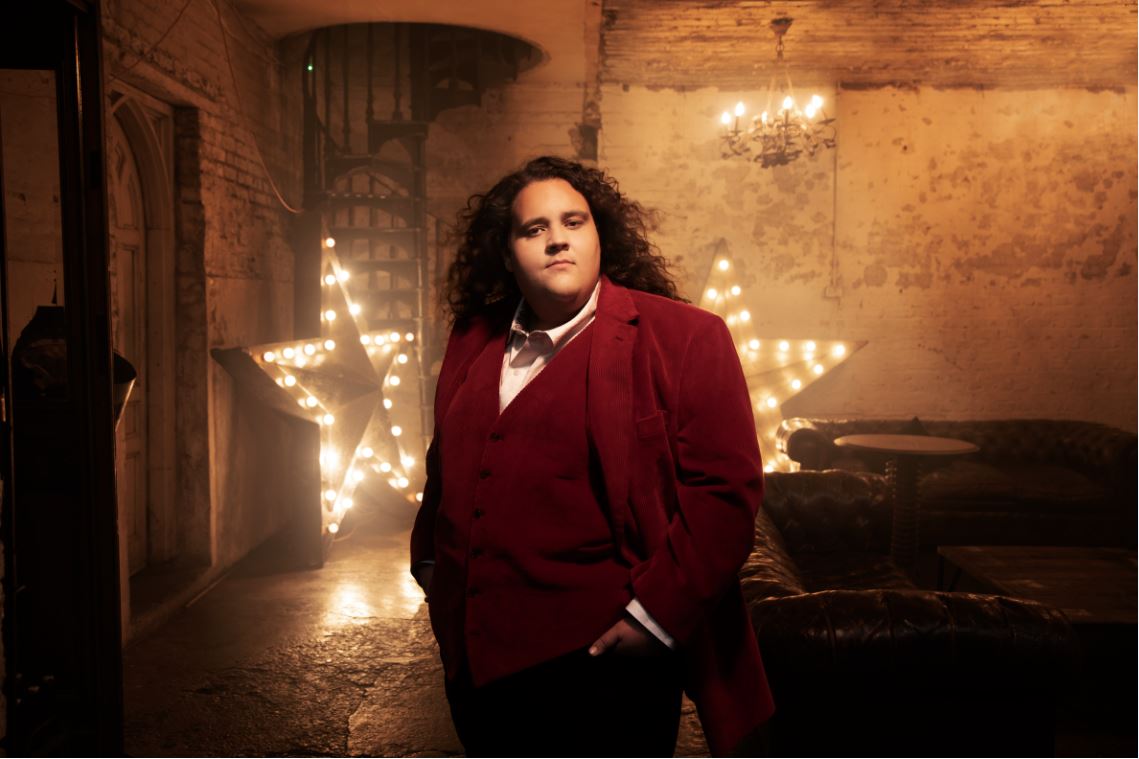 Jonathan Antoine wowed the nation during his 2012 audition on Britain's Got Talent. Since then, he and his singing partner Charlotte Jaconelli have gone on to achieve great success in their own right. Ahead of the release of his new album Going The Distance, Jonathan spoke to Braw Theatre about his journey to stardom and putting together his fifth solo album.
Starting out with the journey that has taken you here – most people will remember your Britain's Got Talent audition in 2012. What have you been up to since then?
Since then, I've been working in the music industry and it's an incredible honour. I've worked with Sony a lot and I'm now onto my fifth solo album. I've performed all over the world and worked with some amazing people like David Foster and Spanish tenor Plácido Domingo. 
I've been given the opportunity to embrace the incredible world of music and I have loved every second of it!
With all these incredible opportunities, you must have had quite a few 'pinch yourself' moments?
Absolutely – David Foster is incredible because the people he gets to play in his band are the best in the business. He has the best instrumentalists in the world and you are surrounded by them! It's incredibly humbling.
Your new album is out on 5th June – and you can pre-order it now! Can you tell us a little about the album and how you were able to settle on the tracks?
I was really keen to have a structure to the album and the music is very much like one of my solo concerts. I took some inspiration from my own story but also wanted to speak to other people who can be lifted up. 
My own musical taste is pretty Disney heavy because there were so many Disney films coming out when I was growing up. 'Going the Distance' is a great song that tells the story of someone who had an amazing talent that made him different – but he was embarrassed about it, even though that's what made him special. 
That's pretty much the message behind the album and so many of the songs behind it. But as we move through the album, and through the story of life, the songs become more mature. The second section is full of classic songs like 'Moon River' and 'Summertime'. I've played about with these songs over the years but we settled on the original arrangements because sometimes that's the best way to tell the story. 
I've tried my best to take little pieces of my story and others that I can relate to and package them all together in the album.
So the album will have something for everybody – a story that everyone can relate to?
Exactly – some people will listen to the album and find their own meaning. Some might not find any meaning at all, but that's absolutely fine too. In this crazy world, I think there is something really special about people being able to draw their own conclusions and apply their own meaning, rather than just having to agree with my own take on my work.
You mentioned that the album is structured like a concert set. In these strange times when we are all locked down, do you think that you'll be able to take the album on tour in the usual way?
We're already working really hard to reschedule our tour dates to keep everyone safe. As human beings, we're great at finding ways of making things work! And we know there is an end in sight, so we can always look to the future and know that sharing the music will be back one day, even if we don't know when just yet.
You've also got a pretty exciting treat for those who buy the album but won't be able to see you in concert straight away. Can you tell us a little about that?
The album comes with a DVD concert disk, so for those who want a really immersive experience, they can get the visual experience of a concert with all the songs. We filmed the concert at the Winter Garden Theatre in Toronto, Canada which was a fantastic experience – and means people can enjoy the full theatrical experience at home!
Finally, we're all crawling the walls with boredom now… so how have you spent your time in lockdown?
I was actually in America and came back to the UK just as things were starting to turn bad. Since I've been back, I haven't stepped beyond my front door! I've been working on my own video editing skills and I've been streaming on Twitch every day which has kept me busy!
I don't think every day has to be productive – it's about enjoyment, so if I can bring some joy to people during these times then I consider that worthwhile!
Going The Distance is released on 5th June 2020 – see buying options HERE
Track listing:
Go the Distance
Can You Feel The Love Tonight?
Baby Mine
Compass (I Will Lead You Home)
Moon River
Summertime
Unchained Melody
Country Roads
Empty Chairs at Empty Tables
Amor ti vieta
Caruso
Nessun dorma
Image Credit: © Simon Fowler