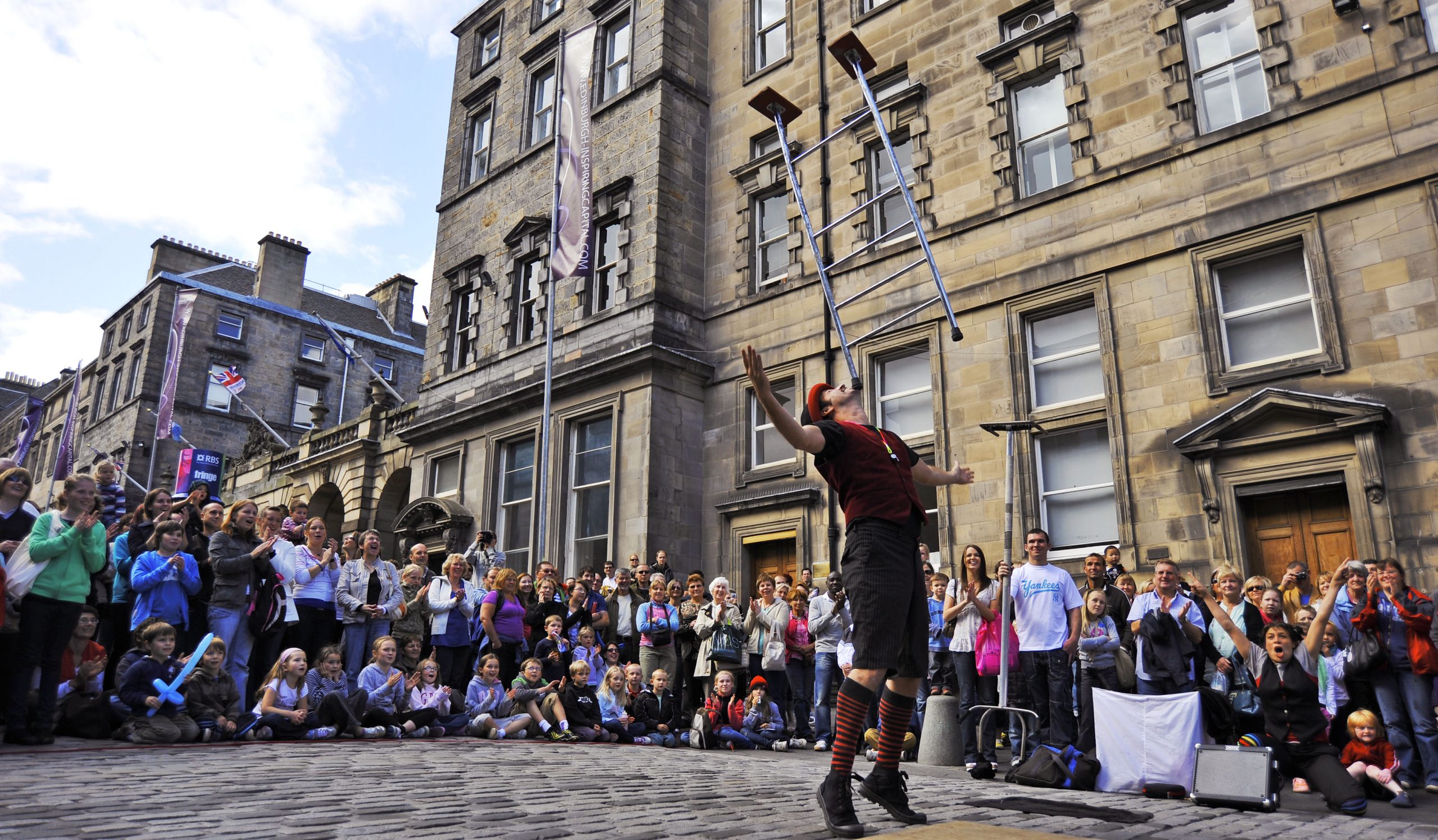 With the Edinburgh Festivals now wound up for another year, the performing arts in Scotland finally feel on a meaningful road to recovery from COVID.
This year's affair was altogether more subdued – a much smaller offering with a digital element for those not able to attend in person.
Some shows were socially distanced, despite most restrictions being dropped as the Festival kicked off; some were outside – set against the dramatic backdrop of the cobbled streets.
Of course, the Festival programmes were condensed beyond normal recognition and Edinburgh's normally packed streets became vastly easier to navigate when rushing between venues.
It was in many ways a much more enjoyable affair. A far cry from the stagnant throngs of people packed into every nook and cranny of the Capital; less pop-up fried burgers and more time (and space!) in pub corners.
But there is something a little sad about this year's Festivals – and the Fringe in particular.
Most shows on the bill were tried and tested – known names and creatives. No real risk – or the danger of catching a truly awful show that you felt obliged to put a fiver in the bucket as you left, just to make sure the performers would eat that night.
With the grossly expanded Festival now tamed, it became almost without any bite or edge.
Of course, that's not to say there was nothing risky, daring or edgy – more that you have to really hunt for just about anything beyond the norm.
All that said, the fact the Festivals were able to return at all in 2021 was a huge milestone to reach; testament alone to the passion, drive and determination of those working behind the scenes to get Scotland's cultural heart beating again.
I was able to take in just a tiny selection of the Festivals towards the end of the month, where comedian Ray Bradshaw made for a joyous return to live comedy at the Fringe.
I was also lucky to attend the Edinburgh Film Festival premiere of Everybody's Talking About Jamie – a remarkably well executed musical adaptation which is due for release on Amazon's Prime Video later this month. It's well worth a watch.
So what's next on the cultural calendar?
The Scottish Government has just announced vital funding to help support cultural venues across the country, which should inspire confidence in planning social calendars for the coming months.
You can expect updates on the Autumn seasons for Scotland's biggest theatres, including Cumbernauld Theatre which has just confirmed it's new home at Lanternhouse. I'll have more on that next month.
As regular readers will expect, my eyes are firmly set on Pantoland – with the first of the seasonal offerings kicking off in Scotland in mid-November. Let the diary planning commence…
Originally published for The Scots Independent