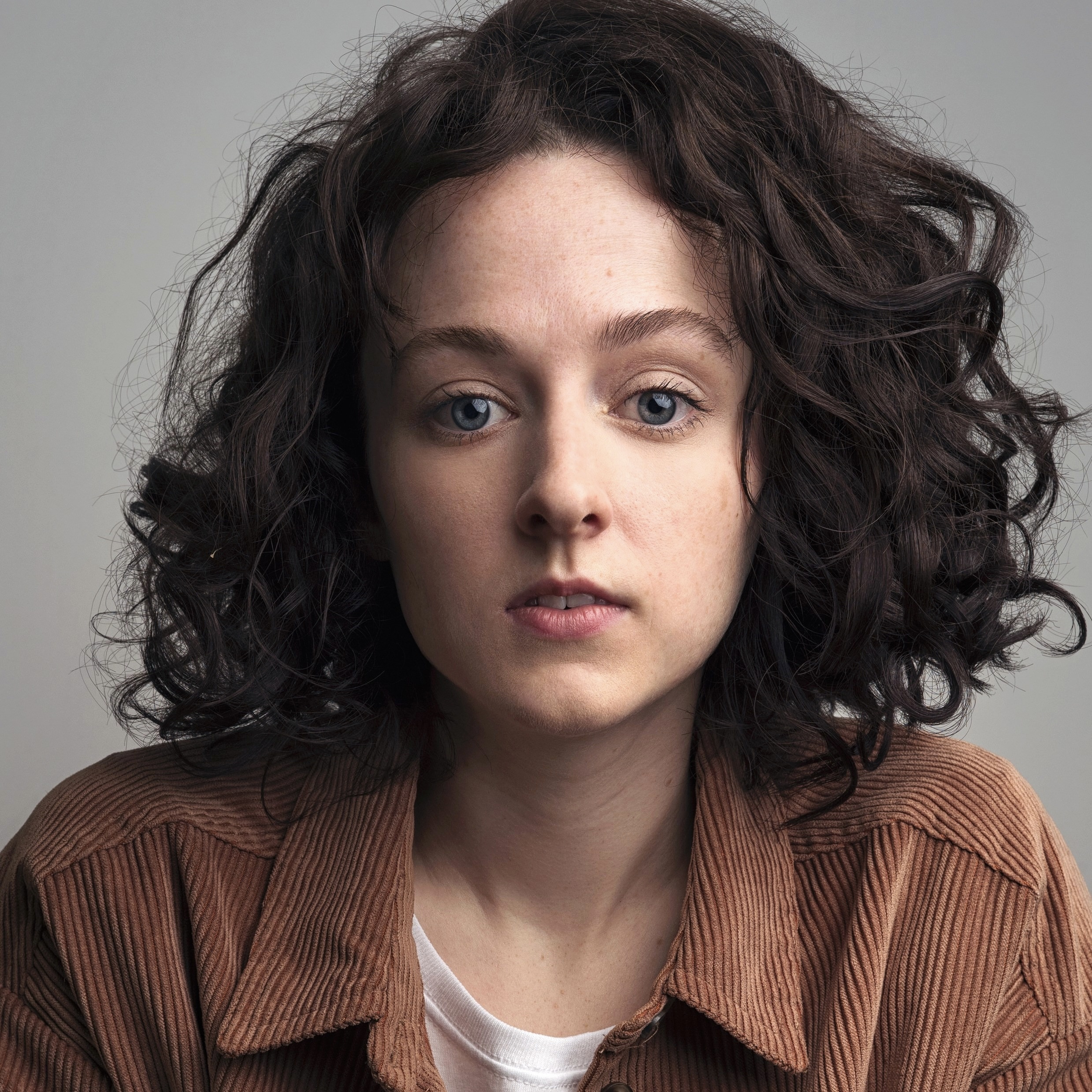 Playwright and actress Eilidh Loan opens her play, Moorcroft, at Glasgow's Tron Theatre this week. Between rehearsals, she spoke to Braw Theatre about bringing working class voices to the stage, getting closer to her dad and the joy of a jacuzzi.
Can you start by telling us how Moorcroft came to the attention of The Tron?
The Tron put out an open casting call during lockdown for those who had never auditioned for the theatre before and I submitted a monologue from Moorcroft. I was asked later in the process what I had taken the piece from and I said it was from my play – would you like to read it?
The story itself is pretty personal to you…
Yeah, it all started seven years ago. I'd grown up hearing all these stories from my dad about his footballing days and I'd always found it so interesting just listening to them.
We also used to go and watch my dad play all the time – and then one day that all stopped but it was never really spoken about why. It all opened up on the long journeys when my dad would drive me between drama school in Guildford and home in Glasgow – that's when he began to speak about the tough times.
We got into the nitty gritty of how his football team collapsed and how my dad's mental health collapsed with it. I started to write it all down because I was so keen to get working class voices like his onto a stage.
He didn't think that what he and his pals were doing was anything extraordinary – but I think that's what's so great about the show. It's a story about friendship – and that's something we don't really see any more in these days of social media.
Well Covid put a brake on a lot of it, but it has been in the planning for about seven years. I always knew that Moorcroft would be the title – it felt such a strong stand out name, it being one of the many teams my dad played for.
Seven years is a long time to spend on a piece. How intense has the process been?
I'm glad I've had so much time to put it all together – seven years is more than enough, but I'd have been wary if it had been rushed.
It's such a personal piece – is it strange to lay bare your dad's story to the world?
It's been widely reported – because it's true – that my dad is my hero. And I feel so glad to be able to help put his story out there. He seems to be happy too!
I hope that it's a relatable story – one that might bring people to a place where they are able to share their own experiences and maybe release some of the things we all tend to bottle up.
One of those happy moments must have been when your dad first got to see the poster – a moment that you managed to capture on film. How was that part of this process?
I didn't show him any of the proofs of the poster or anything – I wanted him to see it on a billboard for the first time. A pal saw one up in Glasgow so we blindfolded him and bundled him into a car to surprise him.
It was so difficult to keep the surprise – but it felt worth it. He finds it hilarious that the wee stories he tells have now become fully fledged scenes and characters.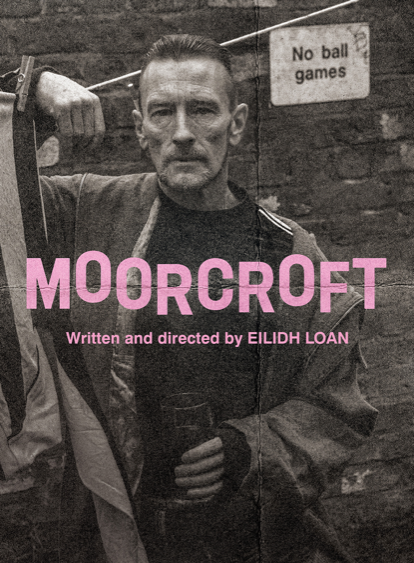 I'm also incredibly proud of him in how he's come to understand and accept some of his own behaviour over decades that he isn't proud of – those moments that so many west of Scotland men will know. It takes a lot to own them and look back and reflect on what he would have done differently.
It seems a really timely moment to talk about toxic masculinity – in light of the #MeToo movement and so much other social change…
Absolutely. So many men would laugh this stuff off as banter – but when you look at it in black and white, it's not funny at all. It's so often a defence mechanism used by men on the West coast of Scotland.
The mob mentality that's brought up so much through the show leads us to think – has anything really changed in the 21st Century? I have friends now at 24 or 25 who still think the same way as my dad did when he was a kid.
So is it an aspiration of yours. with Moorcroft, to make young men think twice about their behaviour?
Absolutely, and I'm aware that I come from a huge position of privilege being part of a theatre community where everyone talks about their emotions.
I went to drama school and spent all day running around a room and talking about myself. Drama school is a bit like therapy in a way – but then you go home to your own pals who are still so guarded and scared to talk about their emotions. Friends who won't cry. And it's not healthy.
Across the whole process, what is the highest and lowest point you've experienced in getting Moorcroft to the stage?
I think that the low point is balancing your own experiences with the piece – because so much of it follows my own mental health journey, with loss and with grief and anxiety. There are undoubtedly points where my dad's character experiences things that I've experienced.
There have been points when I've had to walk away from Moorcroft – there's a storyline about cancer and I've lost loved ones to cancer and sometimes it's just too raw, too much. I think you need to know when to look after yourself and put yourself before the work.
The high point… there have been so many! My dad was brought down to London when David Pugh organised the read through. My dad is a tiler and he got put up in this really fancy hotel in Earl's Court. He called me into the bathroom of his room to show me this jacuzzi bath – and he was running around having just seen the read through of the play shouting "We've made it!"
He felt like the most important person in the world and that was a really special moment. And he still finds it crazy that someone is playing a version of him – and with the play coming to his home town in Glasgow, that's a real high point in itself.
It's not long to go until the show opens… what are the final thoughts going through your head just now?
Just to enjoy it – the reason we all started doing this is because we love theatre. We made this to entertain people. And the rehearsal room has been buzzing – it's been so tiring but you can't wait to go back in the next day.
Stuff like this doesn't happen often – and my dad always says stuff like this doesn't happen to people like us. So I'm really keen to work hard to make sure working class voices – actors and writers – are on stage and are celebrated on stage.
It feels like the hard work is done on our part now – we spent so much time banging on doors to get someone to read it but now we're here. We've put the hard work and the graft in, so it's now time to enjoy it.
I'm just hopeful that the play opens to door to people who wouldn't ever go to the theatre. I've had people texting my mum and dad asking 'what do you wear to a theatre?' and I feel like I'm doing my job when I hear that.
Moorcroft at Tron Theatre, Glasgow from Thu 17th February – Sat 5th March 2022