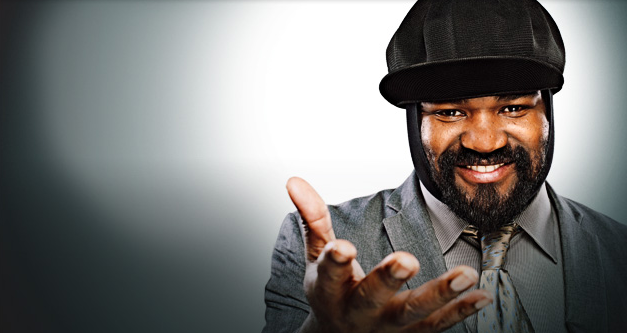 ⭐️⭐️⭐️⭐️
Grammy Award-winning jazz vocalist Gregory Porter tours the UK in advance of his latest album release, Take Me To The Alley, and this evening of smooth, silky song doesn't disappoint.
Porter is supported by Kandace Springs, an energetic young American who eases the crowd in, rather than warming them up. She is confident between songs and exudes a warmth that works well within the context of the concert. Her performance of The First Time Ever I Saw Your Face is particularly moving.
Porter's vocals are award-winning and he quickly proves his worth. He opens strongly and sustains the inimitable vocals throughout with finesse. Porter is totally at ease with his audience, engaging them throughout the performance. His off the cuff scatting is light-hearted, and Porter seems genuinely humbled by the reception he is given.
The band is intimately staged, lit by downlighting which gives an authentic club-like feel. Porter himself notes how he feels as comfortable on the Glasgow stage as in a smoky jazz bar. The only downside is that due to Porter's famous hat, his face is shrouded in shadow, thus the star is not quite as in the limelight as his fans may hope to see him.
Ably assisted by his skilled band, Porter has no hesitation in handing over control to them to improvise some obscure jazz riffs. Although their contributions are complementary to Porter's, they are slightly too long-winded and these interludes tend to outnumber the vocal performance.
It is, nonetheless, refreshing to see a headline act taking a back seat; here, the music takes centre stage. Porter's set is a balanced mix of his better-known songs, some from the new album and a notable cover of Papa Was A Rolling Stone.
Porter secures his status as a true gentleman as well as an outstanding vocalist. The new tracks for his upcoming album also confirm the promise of a successful career for him. For fans of Porter and of jazz, his live tour is certainly not to be missed.
Reviewed on 14 April 2015