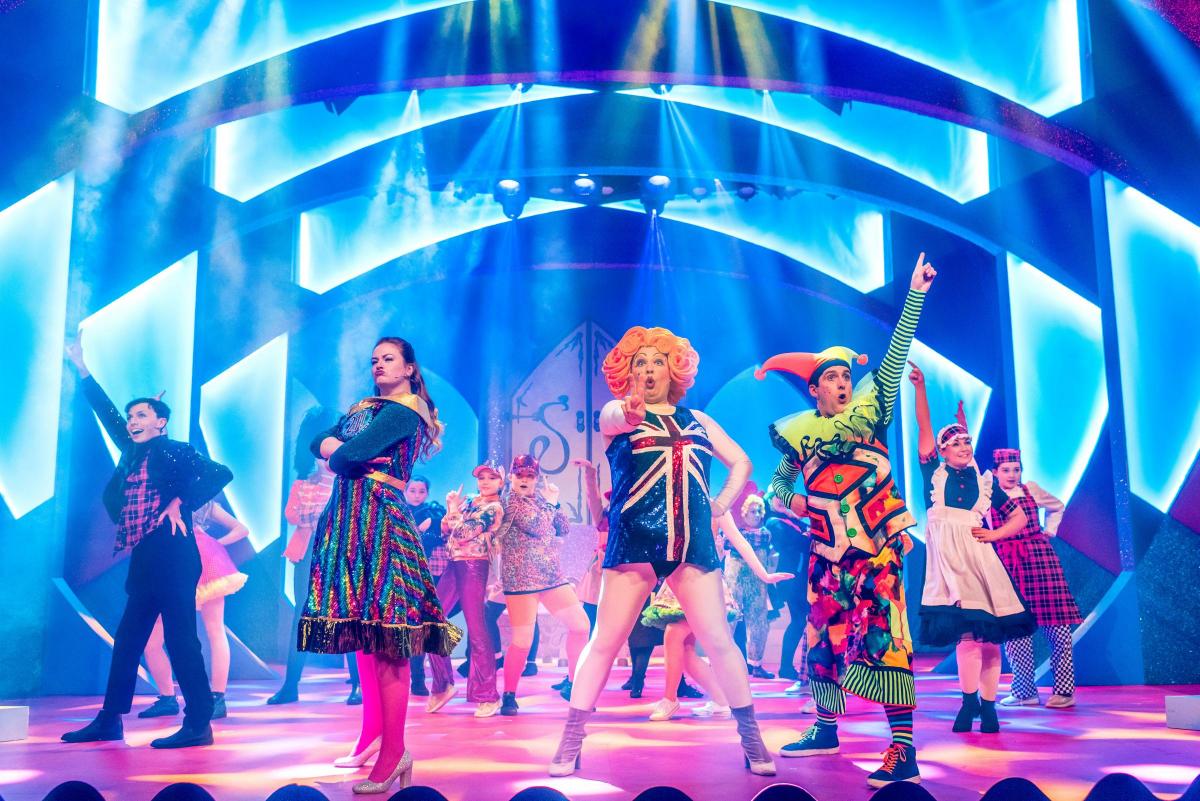 Keith McLeish takes on larger-than-life panto dame Fairy B in Sleepin' Cutie at Macrobert Arts Centre in Stirling, playing until 31 December.
Let's kick off by taking you back to your first memory of pantomime…
Going to the theatre as a child with my parents and grandparents as a child brings back such happy memories. I always did have a bit of an obsession with that big red curtain… There's something about being in a theatre and not really knowing what's going to happen next. I hope we can keep that tradition going!
…and do you remember the first pantomime that you performed in?
The very first panto I did was Cinderella in Ayr, written by Russell Laine – who is known in the business as Memory Laine, because he can think of a gag for absolutely anything! It was supposed to be at the Ayr Gaiety, but they found asbestos, so it was moved to the Leisure Centre. They built a theatre in the sports hall that was blessed with a distinct smell of chlorine wafting through the air from time to time!
You're no stranger to pantomime, but a Johnny McKnight panto is quite different from most others – wouldn't you agree?
Johnny is so good at taking stories that everyone is familiar with – in this case Sleeping Beauty – and altering these fairy tales to what today's audience really want. He will often take themes that appear in stories that may seem a bit distasteful to an audience and trick them, which is always great fun to perform as an actor.
McKnight is also well known for his take on the 'dame' role. Can you tell us how you put your own stamp on a character that he's written?
Well, being a dame is a bit like being a clown in a way. Any performer's dame comes from within them and it's their own eccentricities that are amplified to make the character come to life. Johnny's own personality shines through in his performance as dame, and I hope that mine – and any other actor – does too. You just have to use what's inside you to tell the story.
What do you think audiences will make of it?
Well, we've had a few groups from the local schools in and they have just been great, full of fun! But it's really exciting to get the adults in and find some laughs in places that some of the younger kids don't laugh at.
This is also your first year doing panto at Macrobert – are you excited?
I was so lucky to be involved with Shark in the Park at Macrobert, so it's great to be back. It's such a lovely theatre and you really feel like it's owned by the community – the audience – and that loyalty makes you want to work very hard to pay it back to them. And you feel so close to the audience, so that really helps you build that relationship.
Can you tease any of the show's highlights?
I don't want to give too much away, but I can tell you that my dame is a bit of a Beyonce obsessive, so if you're familiar with Beyonce at Coachella then you might be seeing that right up In Your Face – without any warning!
Do you have a favourite line?
There is one line that I've never actually been able to say, so if I can get that out then I'll be happy! I'm supposed to say "…so shoot me" and every single time I try, it comes out like Sean Connery – "…sho shoot me". Maybe I'll get that one right at some point!
Sleepin' Cutie is at Macrobert Arts Centre until 31 December