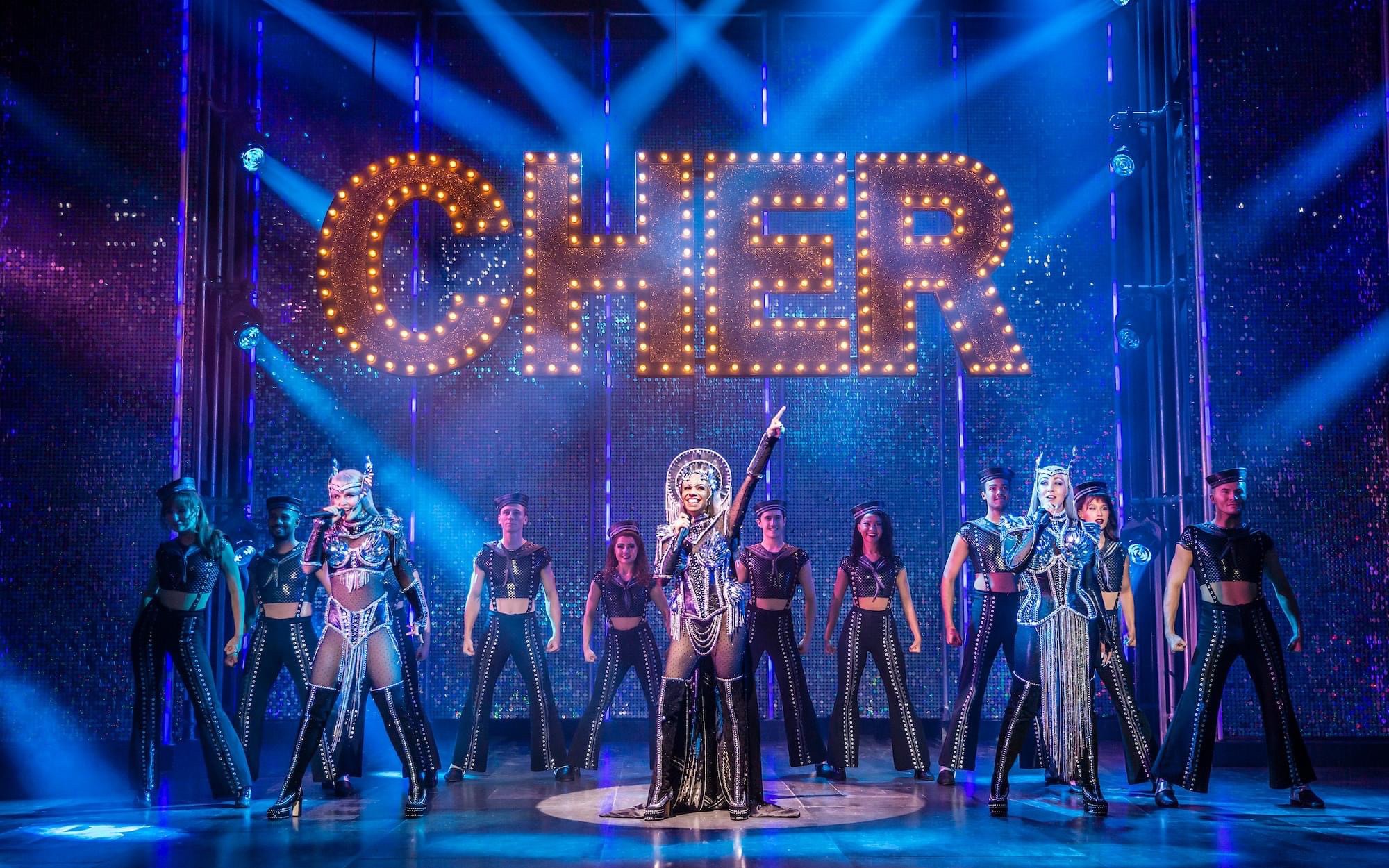 ⭐️⭐️⭐️
Staging the story of a global music icon – especially one with such a towering back catalogue – is no easy feat.
Cher is a pop icon undoubtedly more than the sum of her parts and this musical makes that clear, with a cast of three playing the singer at different parts of her career.
The trio – Millie O'Connell, Danielle Steers and Tori Scott – deploy their unquestionable talent , with rip-roaring vocals and a unique take on the star.
It's a fine line between a tribute and an interpretation of the star – and with a voice so iconic it can fall on the former – but the belt of Steers in particular raises the roof.
Sadly, the trio are served a script that forces the three on at the same time. Rick Elice's story feels uncoordinated, sidelining the star of the show.
Pivotal moments in Cher's life are covered but it's hard to get beneath the skin of the star. She is often defined by those around her at the expense of her personal story. It does feel a little too sickly sweet to be real but much of the story is just a veneer for the music.
The songs inject real life into the show. It's impossible not to be taken in by the soundtrack of generations. Cher's popularity straddles decades and stacking up her catalogue show the huge breadth of her work.
Like so many biopic musicals, a multitude of sins are absolved with a Megamix finale – but it's a crying shame that the biggest hits are rarely given the space they deserve in the show itself.
It feels like Cher's story is unjustly served by The Cher Show but her music speaks for itself. It's a night you'll enjoy – even if you might not rush back.
The Cher Show at Festival Theatre, Edinburgh until Saturday 15th October 2022, then touring