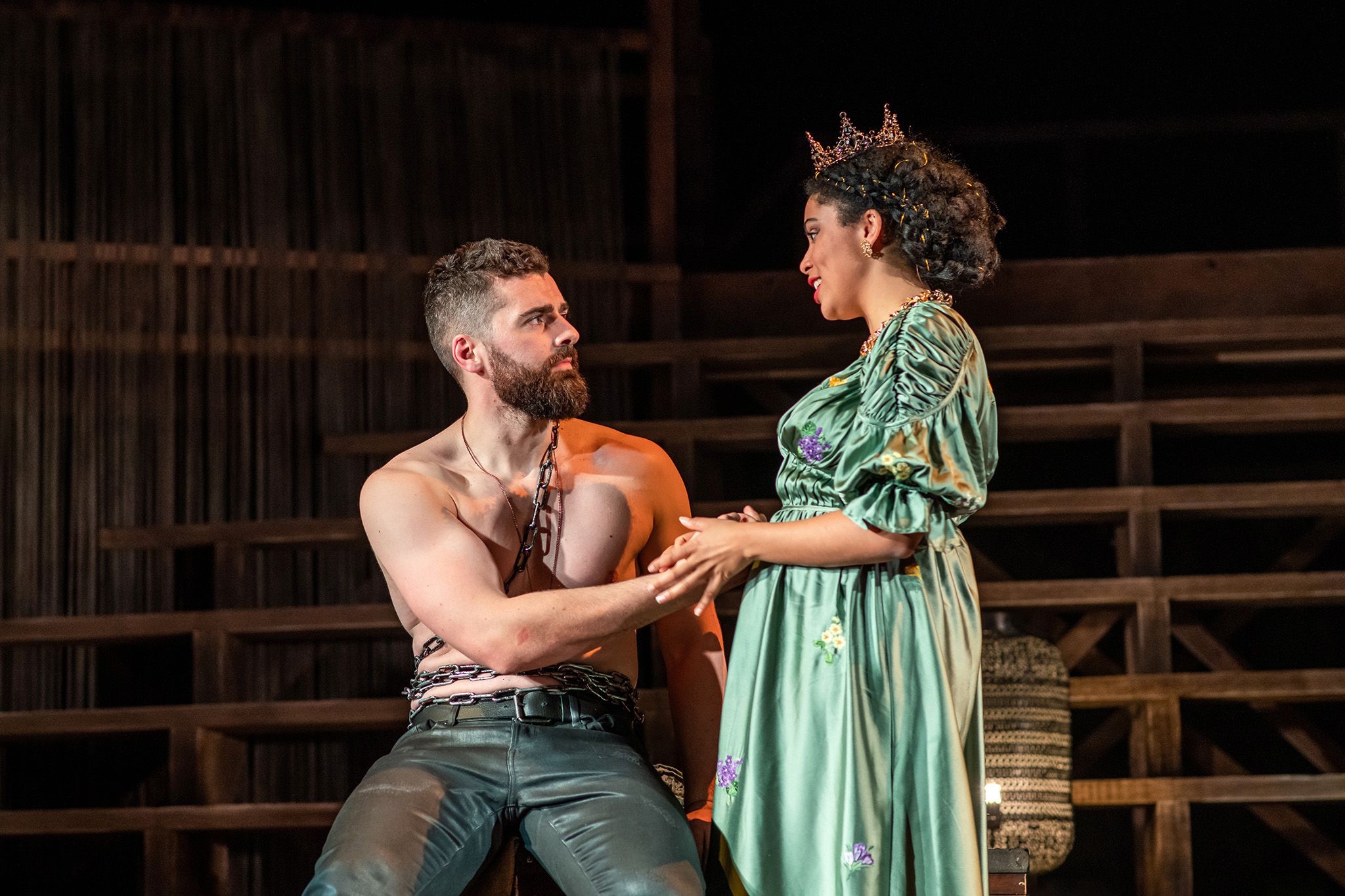 ⭐️⭐️⭐️⭐️
The public has been saturated with wall-to-wall Royal reporting since the death of Elizabeth II so an evening of theatre derived from regal history might not be an easy sell.
However, Rona Munro's latest instalment in her now legendary James plays puts the spotlight on the people around the infamous Stewart King in an immensely entertaining and enlightening dive into history.
Opening the door on a portion of Scotland's story that has been largely whitewashed – notably the place of a black aristocracy – James IV offers a fascinating insight into our nation's history.
Told through the eyes of Ellen (Danielle Jam) and Anne (Laura Lovemore), James IV is somewhat unexpectedly packed full of humour – most notably from the side-splitting Makar Dunbar (Keith Fleming).
Danielle Jam's Ellen captivates the titular James IV – a loveable rogue if ever there was one – and her audience in tandem.
More the protagonist than the King himself in Munro's refreshing shun of the typical male-centred storyline, Jam's presence is gigantic. Watching the coy servant girl bloom into the Queen of the Fight is mesmerising.
Blythe Duff proves characters must never be judged on first impressions, delivering a stunning monologue that stops a King in his tracks. It's always the quiet ones to watch.
Jon Bausor's set envelops the vast Festival Theatre, building it to regal proportions and then pulling it down to nothing in seconds.
Act I flows relentlessly, accelerated by Neil Bettles' direction of movement. It's pace a mirror of the chaotic time, it is a shining exemplar of how to hold an audience.
It's only in its second Act where the momentum doesn't quite keep up, as Munro's story gets slightly heavier. The humour is still there but the pace less so. Yet it's also where it packs it's greatest punch.
Only once it's audience is lured into that false sense of security, wrapped in the blanket of humour, does James IV really bite with a stark reminder of the racism and misogyny whose shadows are still felt today.
It's a piece that lingers long after the curtain falls, delicately revived to breathe new life into old tales.
James IV: Queen of the Fight at Festival Theatre, Edinburgh until Saturday 8th October 2022, then touring
Image Credit: Mihaela Bodlovic