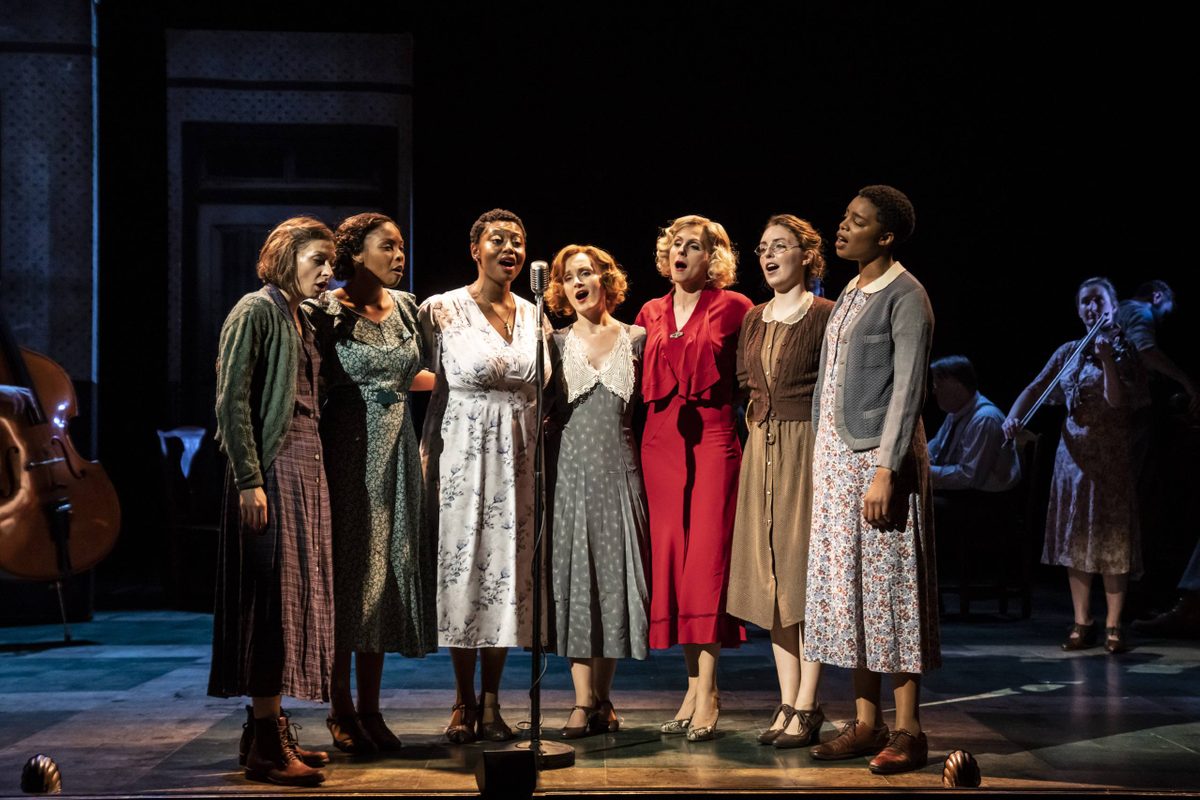 ⭐️⭐️⭐️⭐️
Under the cloud of the impending Depression in 1930s America, Girl from the North Country opens the doors on a dysfunctional B&B and its larger-than-life inhabitants.
As a lifetime of financial woes catch up with proprietor Nick Laine, the arrival of two strangers in the dead of night tip the equilibrium of his humble bed and breakfast and start a series of chaotic events that change things forever.
Set as a play with music, it's Bob Dylan's score that hogs the spotlight from an over-complicated narrative. Present to set the tone rather than an extension of the drama through lyrics, Dylan's music anchors the piece completely.
'Tight Connection to My Heart' appears early in the production which puts any grumbles about the plot to one side. It soars in its simplicity, delivered effortlessly by Justina Kehinde.
Simply set, Girl from the North Country relies on the immense talent on stage to carry the piece with little faff. Every leap, pace and twitch is deliberate; beautifully coordinated by Lucy Hind.
As Elizabeth Laine, Frances McNamee leads a show-stopping 'Like A Rolling Stone', elevating the iconic song to new heights in a symphony of heaven-sent notes, ably backed by a supremely talented ensemble.
Her wry humour makes her instantly endearing to the audience, who can't help but be pained by the illness which afflicts her as her husband's eye wanders.
McNamee has a tough gig – swinging like a pendulum between the child-like dementia patient and quick-footed observer who sees more than others give her credit for. Her energy is immense when it needs to be and minute in a flash.
It's not the easiest to follow but perseverance pays off without question.
Girl from the North Country at Theatre Royal, Glasgow until Saturday 17th September 2022, then touring
Photo credit: Johan Persson