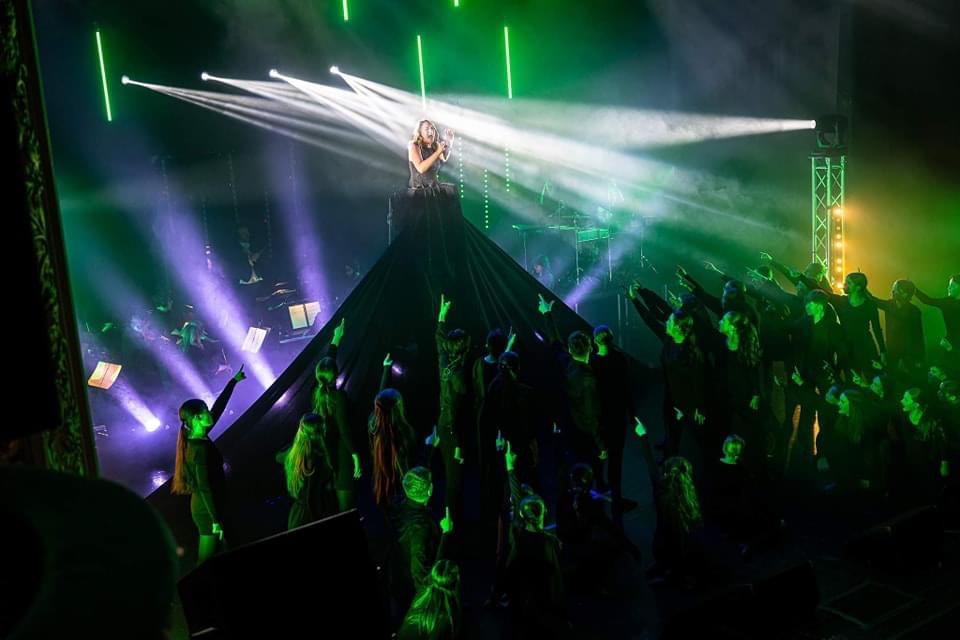 ⭐️⭐️⭐️⭐️
Merging the biggest names of London's West End with some of the most energetic young talent that Glasgow has to offer, Movies to Musicals is a joyful celebration of the genre that is bound to delight.
Now on it's ninth year, Glasgow's Theatre Royal is packed to the rafters with faithful fans. And it doesn't take long to see why.
West End stars Laura Pick, Louise Dearman and Alistair Brammer headline the event, ably steering the ship with charming anecdotes and stunning vocals.
With a strong Wicked connection, the three lead a Schwartz-heavy set that delivers a dazzling array of musical standards merged with some lesser-known modern offerings.
Pick in particular stands out with a stunning 'Don't Rain on my Parade' before melting with Brammer for 'Last Night of the World' from Miss Saigon.
Some numbers (notably a Hamilton sequence that missed the diversity memo) don't quite land, but the majority bring new life to a variety of songs from Sondheim's 'Send in the Clowns' to The Prom's jaunty 'Tonight Belongs To You'.
The energy and passion of the young people on stage is testament to the Glasgow Philharmonia team. It'll be no surprise to see many of them tread these boards for years to come.
Ross Gunning brings the whole piece together, not just as producer but also as conductor to the stunning band assembled just for the occasion.
Rebecca Curbelo Valdivia navigates a mammoth youth cast on the orchestra-laden stage well, bringing a real flavour of the sampled shows
Brimming with talented youngsters, Movies to Musicals puts the stars of today side by side with the stars of tomorrow.
On paper, it's the West End headliners that draw audiences in. But the sheer talent on stage will be what you're talking about on your way home.
It's a truly wonderful evening of song and dance that brings a sprinkle of joy to a dreary February evening.
Movies to Musicals at Theatre Royal, Glasgow. Booking for the 10th Anniversary show at the SEC Armadillo is open soon.
Photo Credit: Movies to Musicals/Iain Spowart