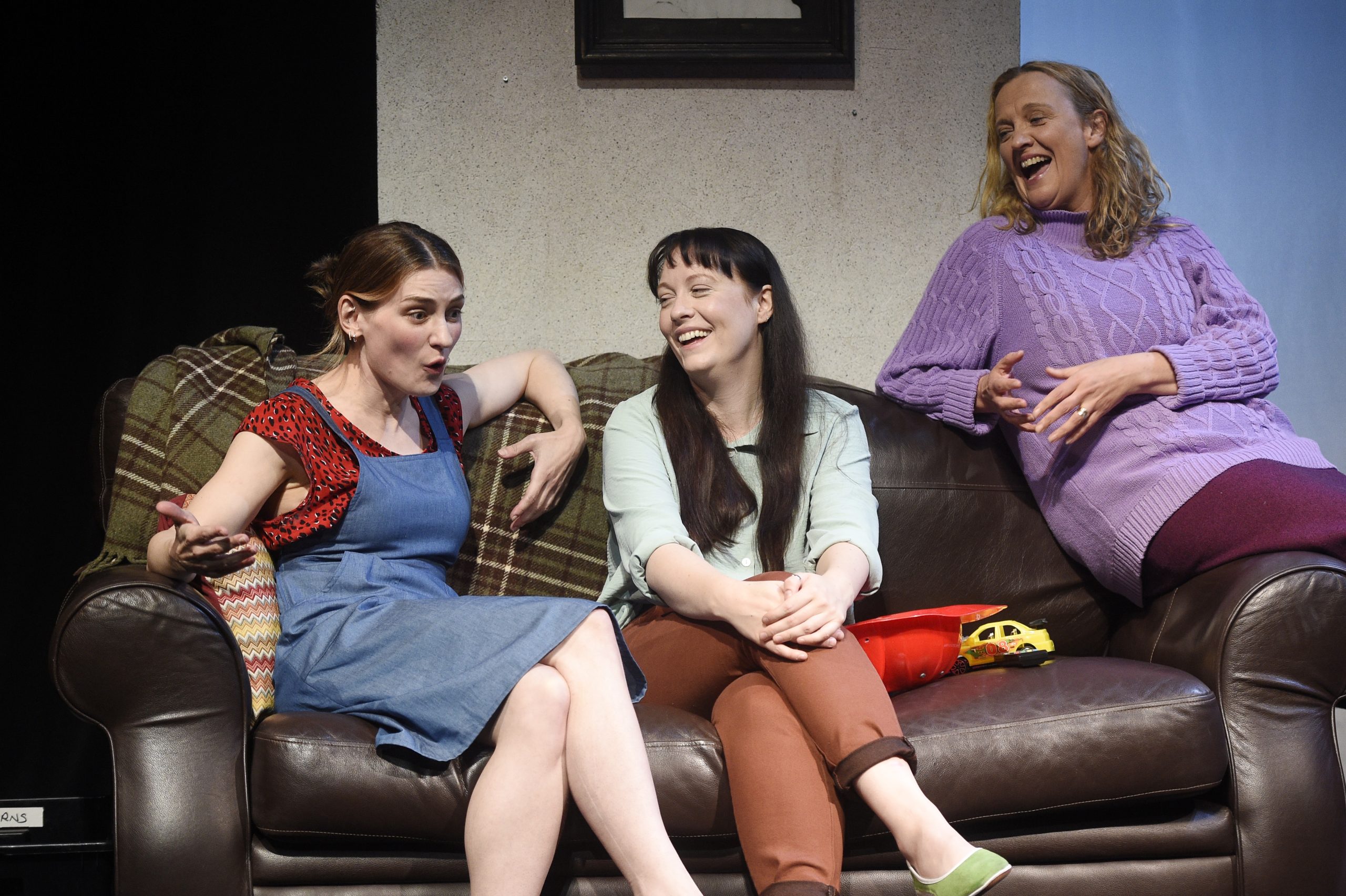 ⭐️⭐️⭐️
More than three decades after its premiere, Rona Munro's Bold Girls returns to its roots at Cumbernauld Theatre.
Following Marie, her best pal Cassie and Cassie's mum Nora, Bold Girls tells of how these Belfast ladies lives are turned upside down with the arrival of a mysterious stranger.
Capturing the day to day life of working class families against the backdrop of the Troubles, Bold Girls feels like the more mature cousin of smash TV hit Derry Girls in its ability to capture the poetry of the mundane.
The four-strong cast each have their strengths but it's Pauline Goldsmith who steals the show with her interfering mammy Nora.
She injects an energy to the story with a larger than life performance that balances some of the heavier themes explored in Rona Munro's text.
Time has been remarkably kind to the script. It's only a pity that other elements don't quite match.
On such a large performance area, Kai Fischer's set feels a little lost in the space. Precious momentum is wasted with long scene changes and unnecessary detail.
But what this production loses in polish it makes up for in a razor-sharp script that stands on its own with ease all these decades on.
Bold Girls once again manages to solidify its reputation – and fitting that it does so back at Cumbernauld.
Bold Girls at Cumbernauld Theatre at Lanternhouse until Saturday 1st October 2022