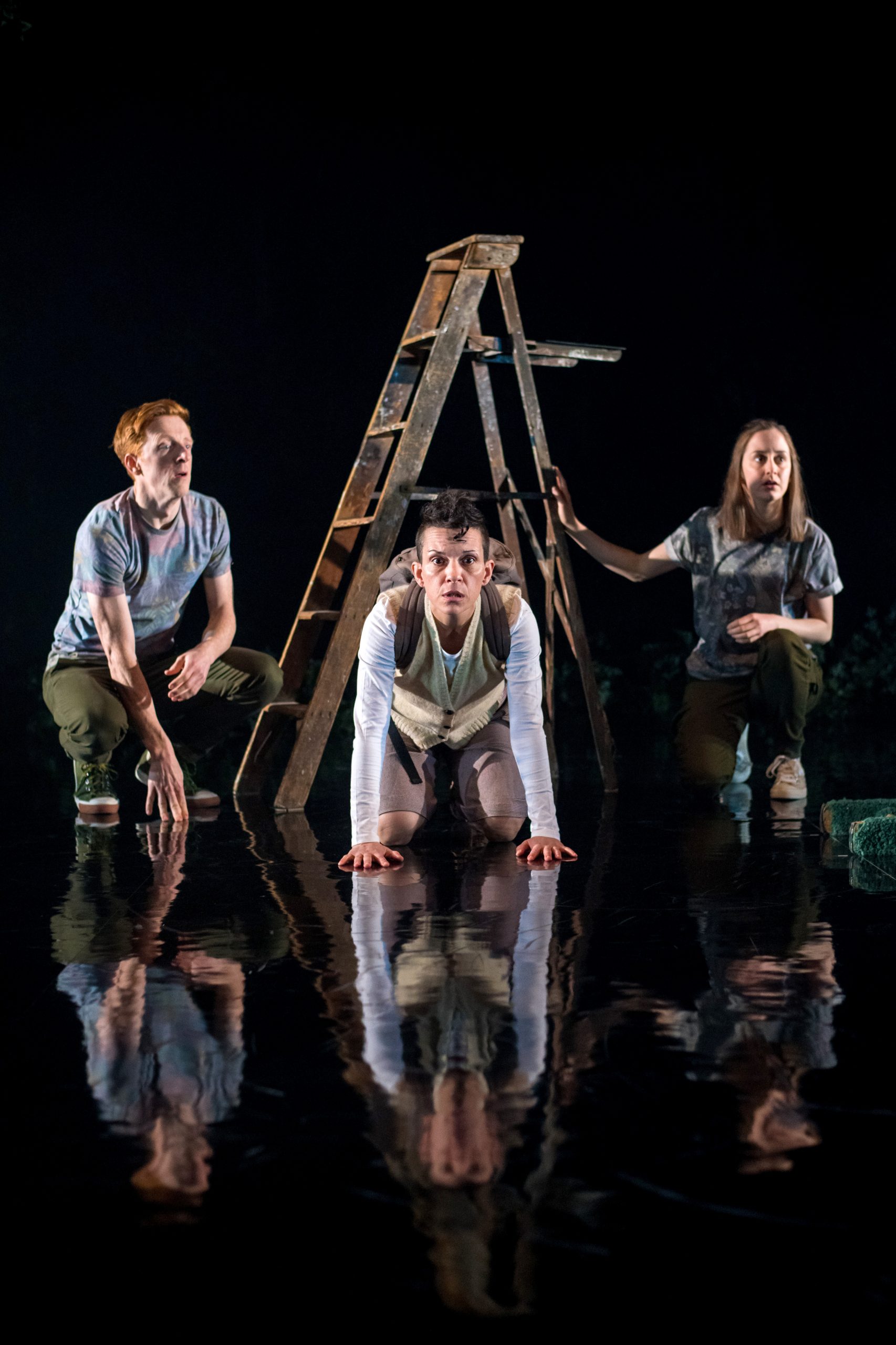 As the leaves reappear on the trees and snowdrops blossom a brand new production of The Secret Garden is coming to Macrobert Arts Centre on Sunday 8 March at 2pm.
Originally published in 1911, this tale of mystery, friendship and the magic of nature has delighted readers young and old for decades though this new version is set in a place resembling modern-day rural Scotland, with Mary as a feisty, funny and unlikely heroine.
When Mary arrives to live with her uncle, everyone agrees she is the most disagreeable-looking child ever seen. And it's true, too. She is grumpy and difficult….and also very lonely. That all changes when Mary happens upon a mysterious garden that has been locked and hidden away for years. There she discovers wonders and magic she never imagined possible.
This brand new version of the family classic is adapted by Scottish theatre-maker, Rosalind Sydney (Up to Speed, Low Pay? Don't Pay!) and co-directed by renowned theatre maker Ian Cameron (White, Stick by Me). It's also produced by award-winning family theatre company Red Bridge Arts, winners of the 2017, 2018 and 2019 CATS Award for Best Production for Children and Young People (Black Beauty, Space Ape and Stick by Me respectively).
Rosalind Sydney, Creator and Co-Director of The Secret Garden:
"I've always loved this story and was delighted when I re-read it that it felt as relevant to me now as it did when I was a child. I'm excited about presenting a new version which keeps the integrity and richness of the characters and beloved story, but has a very different energy, physicality and aesthetic to the novel. And one which keeps its young audience and their adults amused, gripped and guessing."
Acclaimed for their unique brand of inventive family theatre, and retelling of much-loved classic tales, Red Bridge Arts believe now is the time to bring The Secret Garden to a new generation of story-lovers.
Tickets for the performance of The Secret Garden on Sunday 8 March at 2pm, priced £10.50 / £38 Wee Group Saver (any four people), are available from macrobertartscentre.org or by calling 01786 466 666.