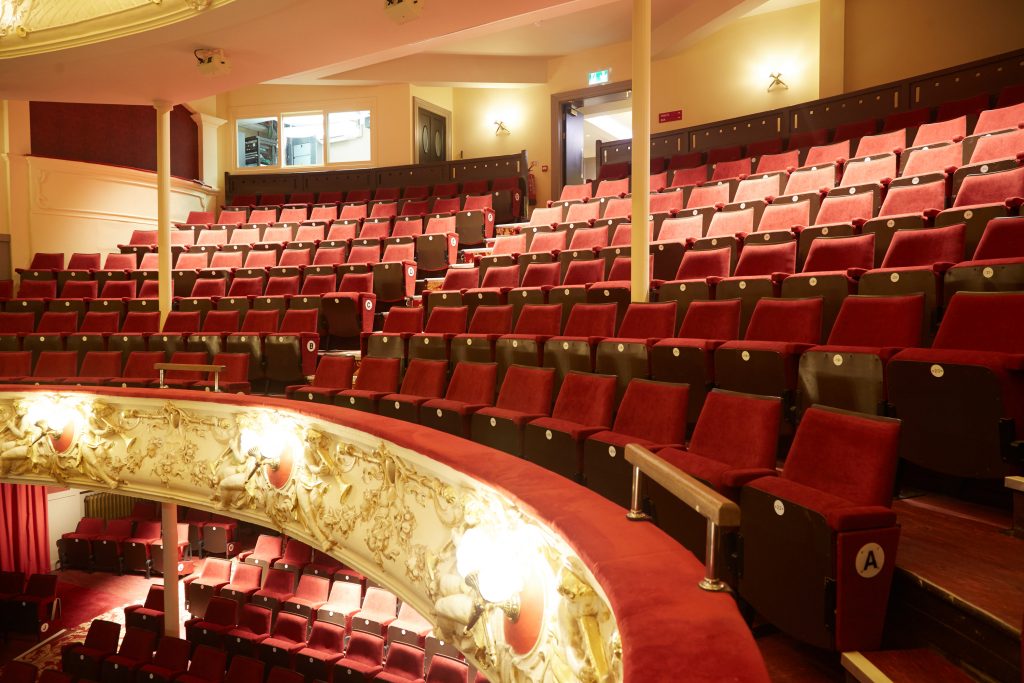 Miraculous: A riotous, irreverent and wickedly funny 50 minute film: created online, under lockdown.
When a young Ayrshire band miraculously hits the big time with the smash hit record of 1984, international stardom beckons. That's despite having a delusional teenage manager propelled by a dark, malign voice in his head …Can Max Mojo's band of talented social misfits repeat the success and pay back the mounting debts accrued from an increasingly agitated cartel of local gangsters? Or will they have to kidnap Boy George and…?
This new production, written by David F Ross and based on his internationally successful novel has been created and filmed as a response to these strange times. It stars leading Scottish actors Tam Dean Burn, Sarah McCardie and Colin McCredie (and some very strong language!!)
"My initial idea for how this would work has been completely surpassed," says David, "the cast have brought amazing talent to the piece. Overall it's so much more than I hoped for. The creative experience has been really special, and a lot of fun"
Actor, Director and Playwright Stuart Hepburn worked with David to develop the script and has masterminded the whole rehearsal and filming process. He says, "to begin with I was still thinking in terms of theatre but I soon realised I needed to bring all my filmmaking experience to bear. It's become something quite special and I'm very proud of what we've been able to do."
And Into Creative's Stephen Cameron, Production Designer and third member of the creative team has created a quality film, despite the challenges of filming being carried out by the cast at home. "Colin, Sarah and Tam put in fantastic performances," says Stephen "it's been a real pleasure – as well as a lot of hard work".
The Rise and Fall of the Miraculous Vespas and live Q&A will be shown as part of the Gaiety Lockdown season at 7.00pm on 30th and 31st July
Listing Information: Gaiety Lockdown Season: https://lockdown.thegaiety.co.uk/