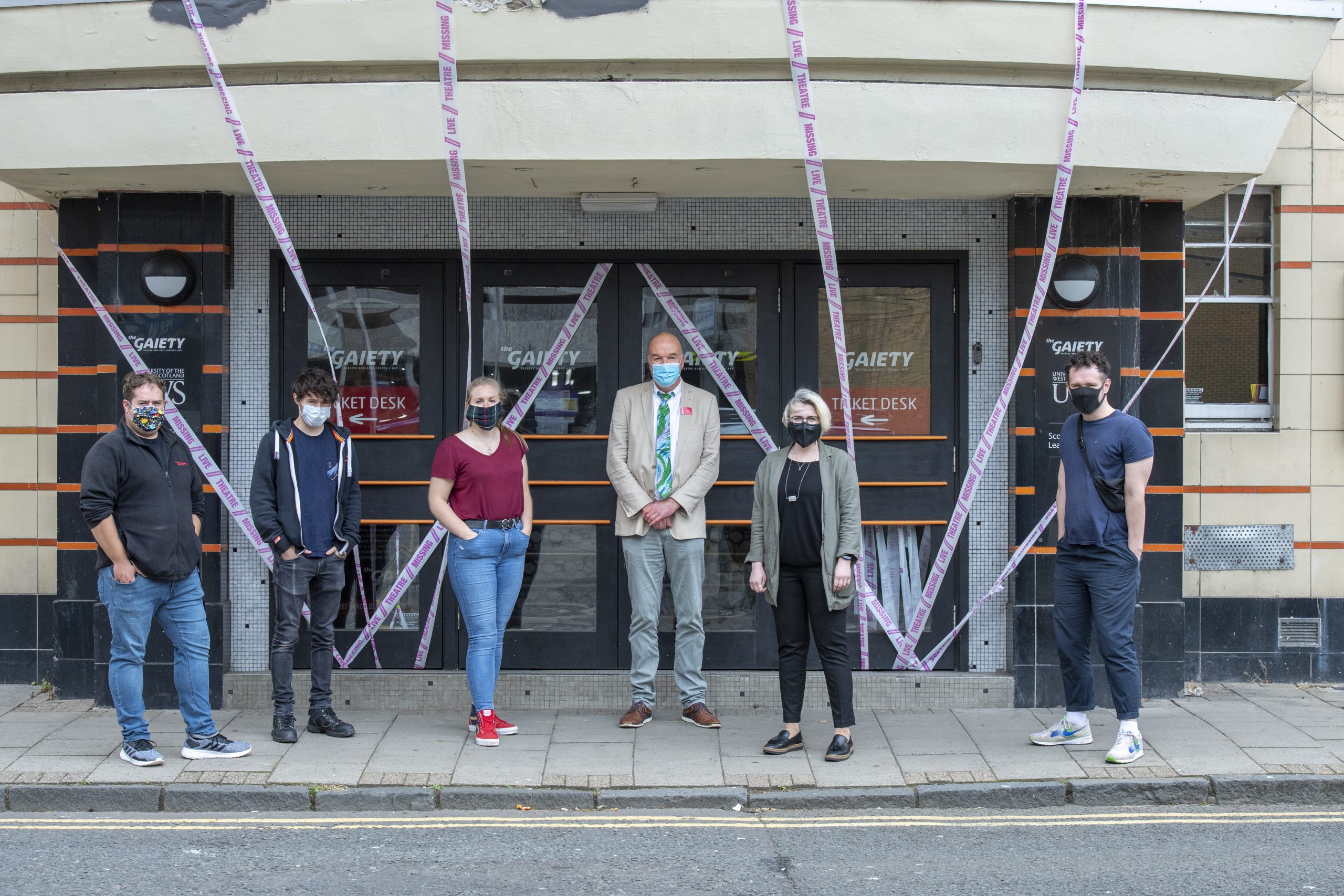 If you pass The Gaiety Theatre in Ayr last week – you will have noticed the striking pink 'mock police tape' wrapped around the front of the building.
The Ayrshire theatre has joined hundreds of others across the UK in the 'Missing Live Theatre' campaign aimed at highlighting the loss of live performance and creative industries during the pandemic.
Buildings from London's National Theatre, Manchester's Royal Exchange to Dundee Rep Theatre have been wrapped in pink tape reading "missing live theatre" as part of a campaign to "bring joy and colour" to the buildings.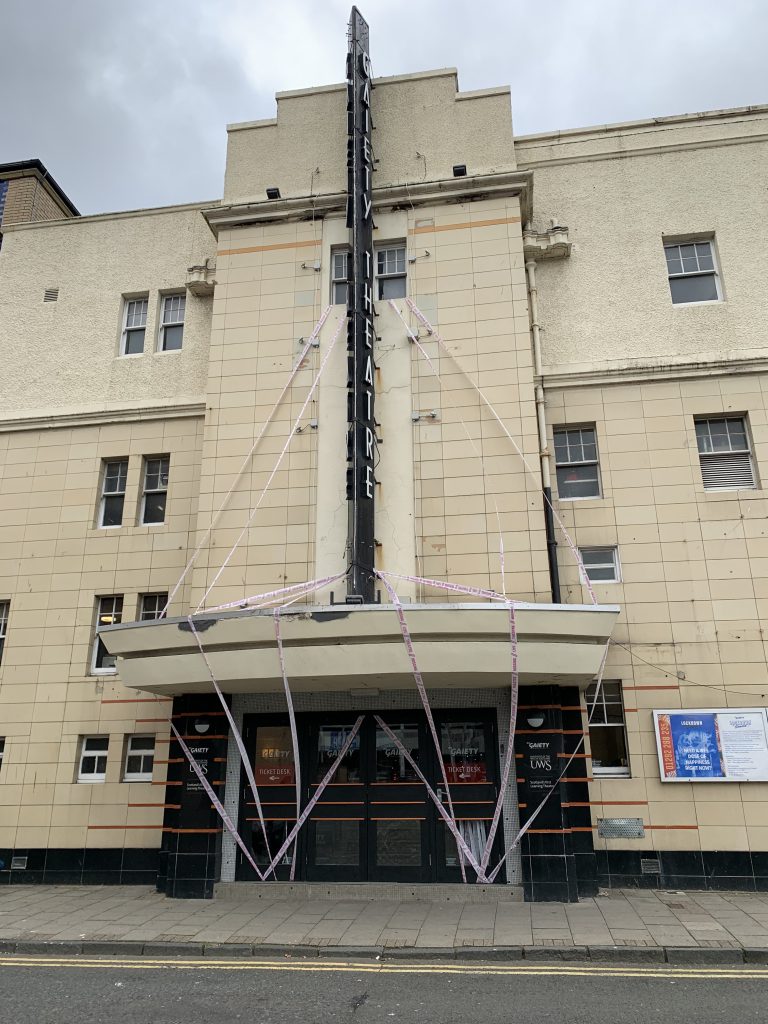 The #MissingLiveTheatre initiative has been launched by #scenechange, a group set up to support designers through Covid-19 and help theatres bring shows back into production. A statement from #scenechange said:
"As businesses begin to reopen, the doors of theatres remain firmly shut, while we navigate a way back to live performance. As we launch #MissingLiveTheatre, we want to bring joy and colour to theatres across the UK and Ireland, whilst highlighting the ongoing impact of Covid-19, and what we as an industry and local communities are missing."
The Gaiety collaborated with Glasgow-based artist Ailsa Kalyanova on the tape design. The tape will remain in place for up to one week before being removed and reused by #scenechange at another theatre.
The Gaiety have been busy during lockdown with their Gaiety Lockdown Channel, providing a 'Lockdown Season' in place of their Summer Season that has sadly been cancelled.
On the site, there are numerous exciting activities including workshops hosted by Scottish artists for locals to join in for 'a wee dose of happiness', keeping Ayrshire people creating and connected. The channel is also live streaming productions such as 'Miraculous' based off the novel by acclaimed Scottish writer David F Ross. 
View The Gaiety Lockdown Channel website on https://www.lockdown.thegaiety.co.uk/