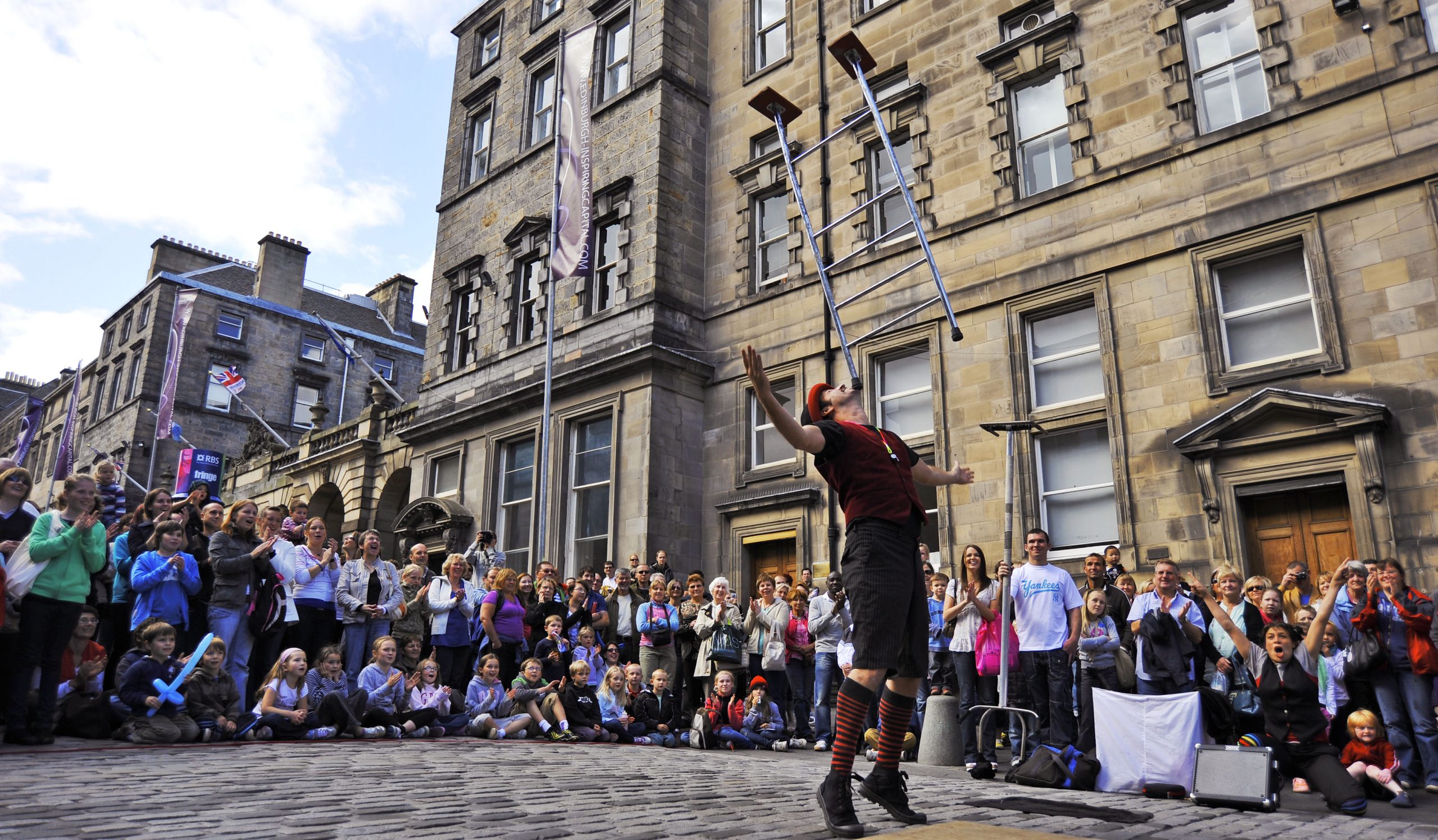 Squeezing through packed crowds, paying ridiculous prices for a glorified gin and tonic and watching many memorable – not always for the right reason – performances. 
While it doesn't always seem so inviting in those terms, the Edinburgh International Festival is the pinnacle of Scotland's cultural calendar and is a massive draw for people not only across the country, but across the world.
In the middle of a global health pandemic, this year is the first in decades where the Festival and Fringe won't go ahead in its usual fashion. 
The Book Festival is now a virtual affair, with interviews and talks done over Zoom – this is the new normal for those working from home, but it is uncharted territory for the Festival itself.
As for the Festival Fringe, performers have had to innovate too – the newly imagined programme now features performances from Scottish Ballet, Scottish Opera, Traverse Theatre and the National Theatre of Scotland.
They will, of course, be performing behind closed doors, in empty auditoriums and spaces a world away from the usual hustle and bustle of Scotland's capital in August.
While our theatres and cultural venues remain closed, they face unprecedented hardship. Without valued – and valuable – customers coming through their doors, some venues have even had to consult staff about lay-offs.
So far, the UK government has over-promised and under-delivered on a rescue package for the arts. 
After a staggering period of silence, a £1.3 billion package of financial support still failed to deal with the millions of freelancers who have yet to receive a penny.
In Scotland, many set designers, producers, actors and technicians have had nothing from the UK government.
By the time the UK government finally made their announcement, the Scottish government had already committed £10 million in emergency funding and has since committed to passing every penny of Barnett consequentials form the UK package to the arts sector.
But money is only one piece of the puzzle. 
As we slowly begin to move out of lockdown, there must be a renewed sense of innovation in – and appreciation of – the arts.
Through this crisis, many theatres have cemented their value to their local communities, even though the auditorium doors were closed.
Eden Court in Inverness really has led the way in showing that theatres are so much more than arts venues – their staff volunteered to support the NHS and key workers during the crisis, and the venue itself because a distribution hub for essential food parcels for those shielding in the Highlands.
The idea that theatres should be outward looking is not new, and many (like the Festival and Kings Theatres in Edinburgh) have been doing community outreach for years.
What seems clear from the outside is those venues that prove their worth to their communities during these troubling times will reap significant rewards when their doors finally do reopen.
Originally published in The Scots Independent newspaper