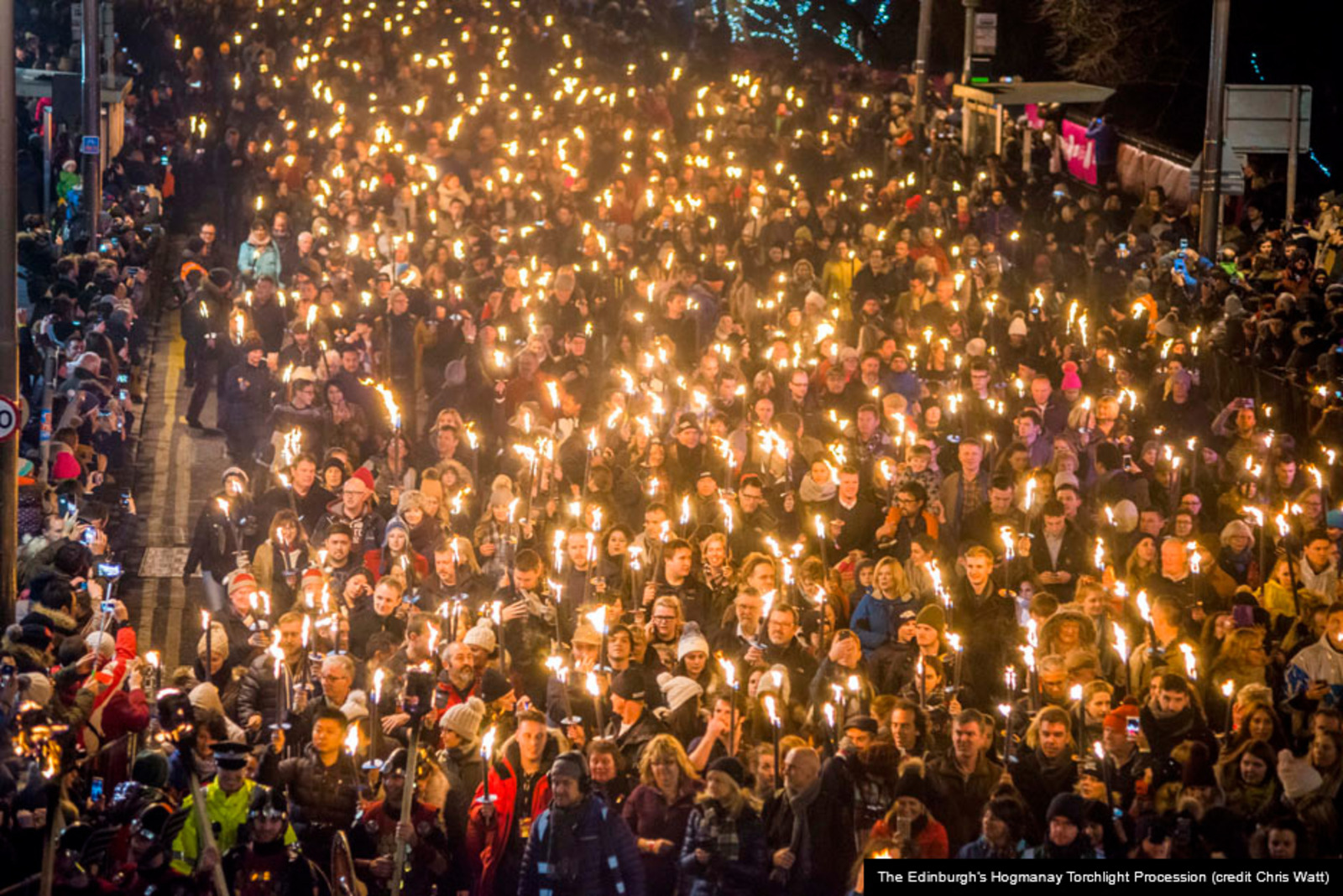 Happy New Year! 2020 is set to be a huge year for the arts in Scotland, with a whole range of events across the country. 
At a time when the political sphere is becoming bleaker, it's a good idea to get some dates pencilled in the diary. A distraction from the turmoil might be no bad thing…
Kicking off the cultural calendar in style is the Celtic Connections music festival in Glasgow. From more humble beginnings in 1994, the event has grown to an epic scale and is a staple in the diary for anyone with an ear for a tune.
While showcasing the best of folk and traditional music happens on some of the bigger stages – most notably at the Glasgow Royal Concert Hall – the festival takes over the whole city, bringing a sparkle to wet and windy January days.
The beauty of Celtic Connections is not only its ability to pull in big headliners but that its expansion makes for even the quiet corners of Glasgow's pubs light up with music. 
The schedule includes trad sessions in some of the city's best pubs. It's well worth heading along for a pint – you might just be listening to the rising star of the folk music scene.
Looking a little further ahead in the calendar, the Dundee Rep season includes a national tour of the unmissable Cheviot, the Stag and the Black, Black Oil. The reimagination of John McGrath's 1973 work is arguably more relevant now than in its original run. Politically charged, the grass-roots feel to the production is fresh and punchy. 
June 2020 sees the Edinburgh Lyceum's co-production of Local Hero uprooting from the capital to London's Old Vic for a limited run. For those who missed it in the summer, here's the perfect opportunity to see the classic film re-imagined for the stage – complete with new music by Mark Knopfler.
My most looked-forward-to production of 2020 is Pitlochry Festival Theatre's Gypsy. Based on the memoirs of Gypsy Rose Lee, the Sondheim musical opens in May and is guaranteed to sell fast so make sure to book early!
The Pitlochry venue also imagines Tennessee Williams' Cat on a Hot Tin Roof in August. Recently revived in London's West End, the Pulitzer Prize-winning play's oppressive heat is about as optimistic as one can be for a Scottish summer.
That overview only takes us to halfway through the year. It's pretty safe to say that when it comes to culture, there won't be much trouble filling up the calendar…
Originally published in The Scots Independent newspaper