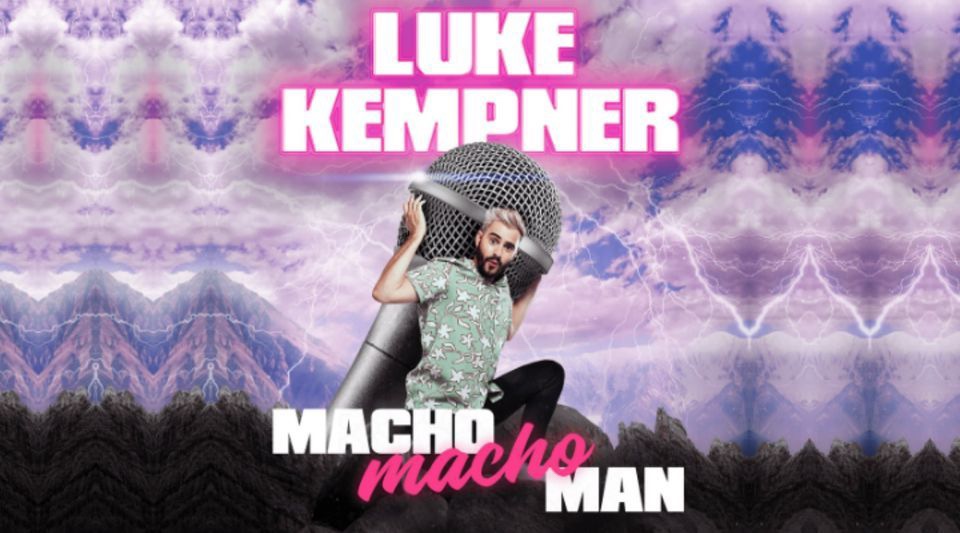 ⭐️⭐️⭐️⭐️⭐️
Macho Macho Man follows Luke Kempner's personal journey from musical theatre star (he appeared in Les Mis, don't you know…) to father.
It's 2022 and the typical male role model is due a revamp as Kempner counts down to becoming a first time dad.
We all know these days that men can cry too – no problem for musical theatre-trained Kempner – but the modern man is still expected to put up shelves, and they didn't teach him that at drama school.
His hilarious send up of toxic masculinity and his own perception of where he fits into this has real heart and manages to find the balance between informing without encroaching on preaching.
The show is peppered with deliciously catchy songs which Kempner handles like hurdles at the Commonwealth Games – effortlessly.
Some particularly hilarious highlights are his experience as an Arsenal season ticket holder and his first lad's holiday as a teenager. Cue riotous laughter and lashings of second hand embarrassment for the tragedy that follows.
The whole piece keeps a good pace over the hour and comes to a heartwarming close at just the right moment. Comedians shouldn't be afraid to laugh at themselves and Kempner offers the perfect example of how to do this well.
He presents as a ridiculously likeable guy from the show's outset, quickly building a rapport with the packed room and then not dropping the ball until his final bow.
Kempner also has a bit of a gift for impressions, which he deftly weaves into his narrative. His energetic style fills the room from the outset and he doesn't miss a beat, milking every laugh for just the right time.
For an early foray into the world of standup, Kempner shows he is ridiculously gifted.
Luke Kempner: Macho Macho Man at Pleasance Courtyard until 29th August 2022