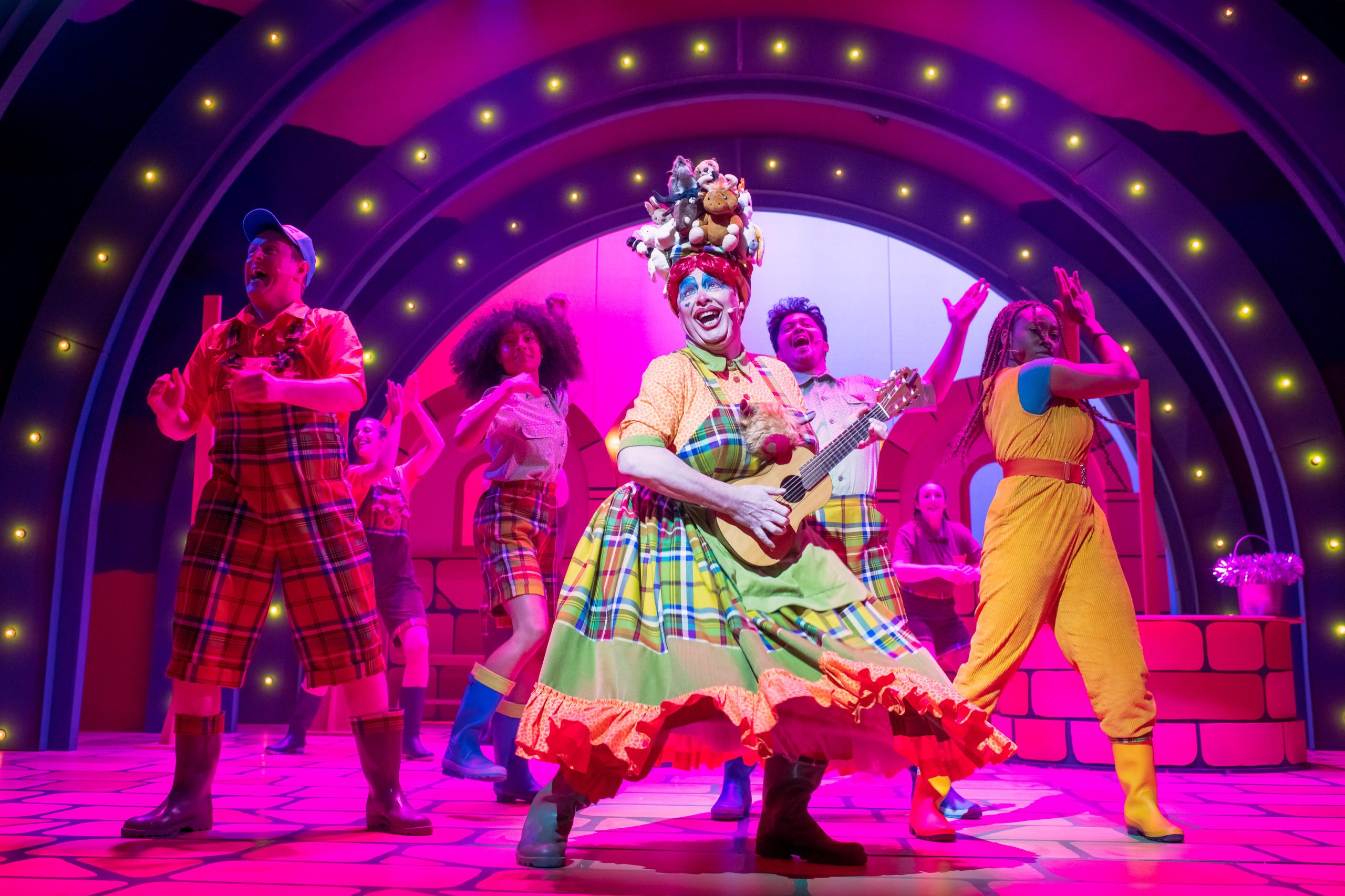 ⭐️⭐️⭐️⭐️
Everyone likes an underdog, whether it's wee Jack on her adventure up the beanstalk or the brave theatres resisting the big panto corps to do things in-house.
Perth Theatre's winning formula couples a razor-sharp script with a first-class creative team to cement its position as a direct competitor with the mammoth production companies that monopolise Scotland's panto scene.
This year, writer/director/dame extraordinaire Barrie Hunter turns his hand to adapting Jack and the Beanstalk. He ditches the love story, gender-swaps the titular Jack and sets the whole thing in a petting zoo.
The refreshingly punchy take on the classic tale lovingly retains all the elements of panto that we expect – the boos, the call-and-response routines, and the man in a frock. This is truly a pantomime fit for the 21st century.
Kirsty Findlay is no stranger to rolling up her sleeves as the assured principal girl – her turn at the Ayr Gaiety last year was solid training for this plucky Jack. She shows that the lead role in a panto doesn't just have to bat their eyelashes for two hours; they can roll with the punches and stand on their own two feet.
Ewan Somers is back at Perth Theatre for his seventh year – this time as the glaikit Jock. He's a real hit with the kids, full of energy – and farts. He's paired with his pal Jill (Kimberly Mandindo) who brings a wonderful pathos to this panto.
Tia Bobbi Henry and Tiger Mitchell buzz around with festive energy as the professional ensemble. They are a fantastic addition to the fizz on stage.
Helen Logan's evil Baddie is the perfect balance of boo-inducing without being too scary for wee ones. She gets one of the best of a brilliant setlist of songs squeezed into this fairytale.
Becky Minto's showstopping set elevates Hunter's show to magical new heights. A welcome departure from the traditional, this fresh design regresses us all into wide-eyed kids.
Minto's costumes are equally inspired. Indeed, Perth Theatre may well have a new record on their hands for the most wellies ever seen on stage, never mind Hunter's ever-expanding headpieces.
Married with Emma Jones' lighting, the whole offering is ridiculously polished; the glamour of London's West End is truly condensed onto Perth's stage.
As ever, Perth's community cast is an asset to its continued engagement with local people. It's near impossible to distinguish its community members from the professional cast.
With something for all the family, Jack and the Beanstalk is the blueprint for how to keep pantomime fresh.
Jack and the Beanstalk at Perth Theatre until Saturday 31st December 2022