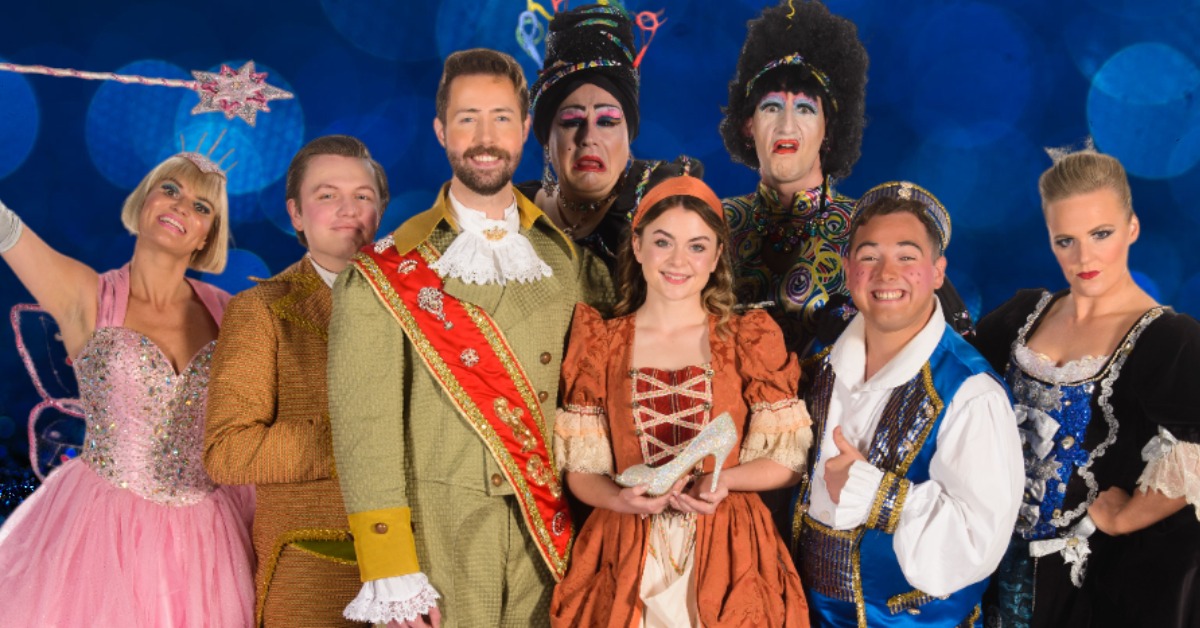 ⭐️⭐️⭐️⭐️
Cinderella has to be the most magical pantomime story. In this refreshed telling, the Spillers Pantomimes team deliver a magical production that will entertain the whole family.
Bev Berridge's relationship with Motherwell Theatre spans more than a decade. He knows what his audience wants and delivers a theatrical extravaganza with a side-splitting script.
Motherwell's Cinderella isn't your typical principal girl. This dungaree-clad Cinders isn't afraid to get her hands dirty in her Repair Shop – and it's this kindness here that sees her Fairy Godmother come to her aid.
Anna Robertson's performance as Cinders is a real delight to watch. She has the charm and wit to keep up with the comedic leads she plays opposite.
At her side is her beloved Buttons (Aidan MacColl), whose quick quips are a joy for the evening audience to watch.
The stars of this show are a pair of Uglies that you can't help but love. The pairing of John McGlone and Roy McGregor as Fanny and Annie is fabulous – and nobody is safe from their gaze.
Assisting Scott Lindsay's Prince is the brilliant Kamen Brown, whose Dandini is a smash hit with the Motherwell crowd.
Although a long show – too long for some wee ones – Cinderella packs in comedy routines and an eclectic mix of music for all ages.
This magical tale comes with its very own fairy dust, in the form of a sparkly troupe of youth dancers and teeny 'mini fairies'. They embellish Leona Skimming's glistening Fairy Godmother perfectly.
Magic, music and romance – what more could you ask for in this joyous festive fairytale?
Cinderella at Motherwell Theatre – now extended until 8th January 2023