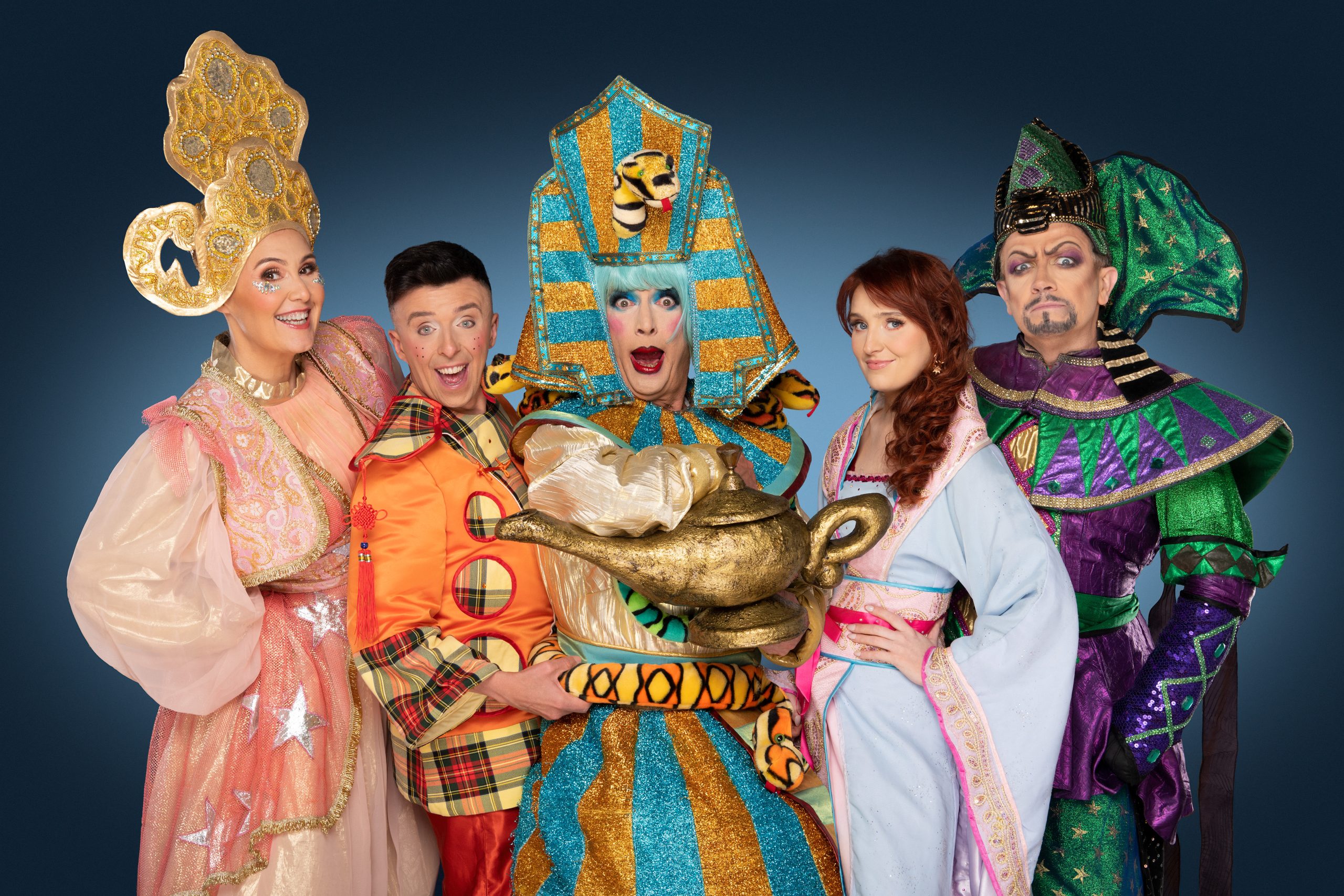 Inverclyde's annual pantomime will have accessible performances this year to increase inclusion for those with disabilities and sight and hearing impairments.
Still Game stars Jane McCarry and Mark Cox are set to return to the stage at the Beacon Arts Centre as it presents Aladdin over the Christmas period.
The 2022 run, which gets underway on Friday, December 9, until Hogmanay, promises to be fun-filled and action-packed as audiences are transported on a magic carpet to the fairy-tale kingdom of Greenock.
And to ensure those with sight or hearing loss, and sensory or neurological conditions, do not miss out, organisers have ensured accessible performances and resources are available.
British Sign Language and audio-described performances are planned for a schools' performance taking place at 10am on Friday, December 16, and public performance at 5pm on Sunday, December 18.
The accessible shows have proved extremely popular, with the performance for schools now close to being fully booked, and all seats with BSL sightlines for the public performance also booked up.
Sensory packs will also be available to hire for free throughout the run. Each pack will contain slightly different items, but could include weighted blankets, ear defenders, and fidget toys.
Beacon Arts Centre has a range of visual resources for people with autism spectrum condition and/or neurodivergence who are visiting the theatre.
These resources, which can be found here, are designed to prepare visitors for a new experience and help them become familiar with the venue before visiting.
As part of the Beacon's commitment to making its pantomime accessible to all, complimentary tickets will be available for disabled companions who hold a membership under the Beacon's Access Register and there is wheelchair access throughout the centre.
This year's show will be directly produced by the Beacon and will also feature local panto stalwart Lee Samuel and River City's Jimmy Chisholm as Widow Twankey.
Tickets for Aladdin start from £14.50, with discounts for groups and family tickets, and are available to book now at www.beaconartscentre.co.uk or by phoning the box office on 01475 723 723.
 
Pauline Kane, director of Beacon Arts Centre, said:
"Beacon Arts Centre is committed to being an accessible venue for all of our audiences.
"We want to help reduce barriers for those who may need more support or assistance when attending an event. 
"Our annual pantomime is the highlight of the year at the Beacon, and we want to make sure it is as inclusive as possible.
"That is why we will have two BSL and audio-described performances during the run, and are making sensory packs available to those who require them.
"The Beacon has wheelchair access throughout the venue, and visual resources are available to download from www.beaconartscentre.co.uk to allow visitors to prepare for their experience.
"Aladdin, which we are producing in-house, promises to be a magical show and we look forward to welcoming children and adults of all ages along."
For more information about accessibility at the Beacon, and to view or download the centre's visual resources, please visit www.beaconartscentre.co.uk/accessibility