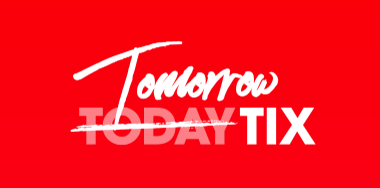 Every theatre bargain hunter knows TodayTix – but during lockdown, the theatre ticket finder has rebranded as TomorrowTix.
In a statement released today, the company released the change:
"We know that tomorrow will come — that our amazing theatres will reopen, bringing joy, comfort and hope to audiences. Like you, we cannot wait for that day. Here at TodayTix, we are so excited about tomorrow, we're changing our name to TomorrowTix!
"In the next few weeks, we'll tell you about some exciting initiatives we are planning to keep looking forward to tomorrow — when we can share the magic of theatre with our loved ones and those who deserve it most."
In the meantime, the team has created a playlist with some music to get you inspired.