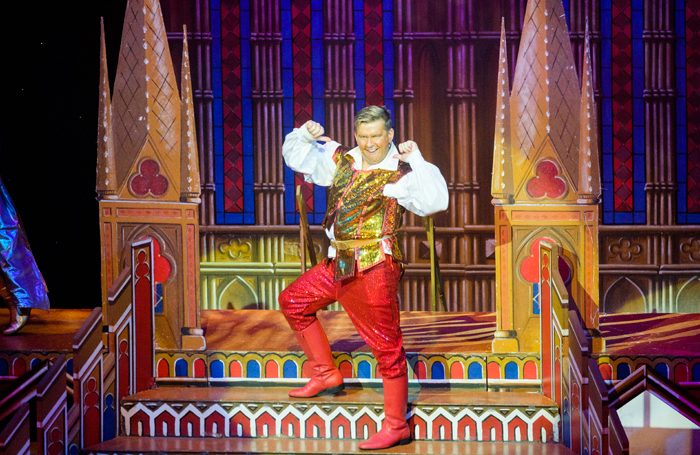 As the lockdown continues, our theatres remain firmly closed to the public.
It is so often the case that the things we most crave when we can't have them are those that we take for granted in times of 'normality'.
Given the nature of the rules that we must stick to, sitting in a packed hall with thousands of others seems like an impossible task.
We know that these days will eventually return – but what is most interesting to explore in the present is how theatres are currently adapting.
I recently spoke to Ken Alexander of Ayr's Gaiety Theatre, who has been working on this year's pantomime since November. The lockdown has put all other projects on hold, leaving plenty of time to work on the script.
Similarly, in my last chat with Scottish variety legend and Edinburgh panto dame Allan Stewart, work on the annual show seems more important than ever.
In the meantime, the Scotsman newspaper has commissioned a 'Sessions' series, inviting actors and creatives to showcase their talents. Most powerful of the series so far is Coatbridge actor Anna Russell-Martin's reprise of her monologue in Stef Smith's Nora: A Doll's House.
We've seen the National Theatre continue to expand their weekly production stream and the Royal Conservatoire of Scotland has moved online too – showcasing a whole new body of work from some of their sharpest creatives.
Glasgow institution A Play, A Pie and A Pint has dusted off the archives to announce a new digital season for us to feast on and Pitlochry Festival Theatre, which relies so heavily on footfall to make ends meet, is posting moments of joy via the hashtag #PFTLightHopeJoy every day at 10am, 1pm and 6pm.
No one is denying that this is a pretty bleak time for the creative industry in Scotland, and it's a pretty disheartening thought to think we won't be able to enjoy the shared experience of theatre for some time yet.
We can still long for the crackle of the tannoy as we are nudged us to our seats; for the sensory-enveloping mist that greets us as we walk into the auditorium; to laugh, cry and be moved together as an audience.
Until then, we're just making do.
But thanks to the innovation and dedication of thousands of people across the country, we can still enjoy elements of that shared experience – apart.
It's a testament to how much we turn to the arts during times of crisis. They'll be there for us when we need them – and when this is all over, we can return the favour.
Then, the applause will be more pleasing than ever.
Originally published in The Scots Independent Newspaper