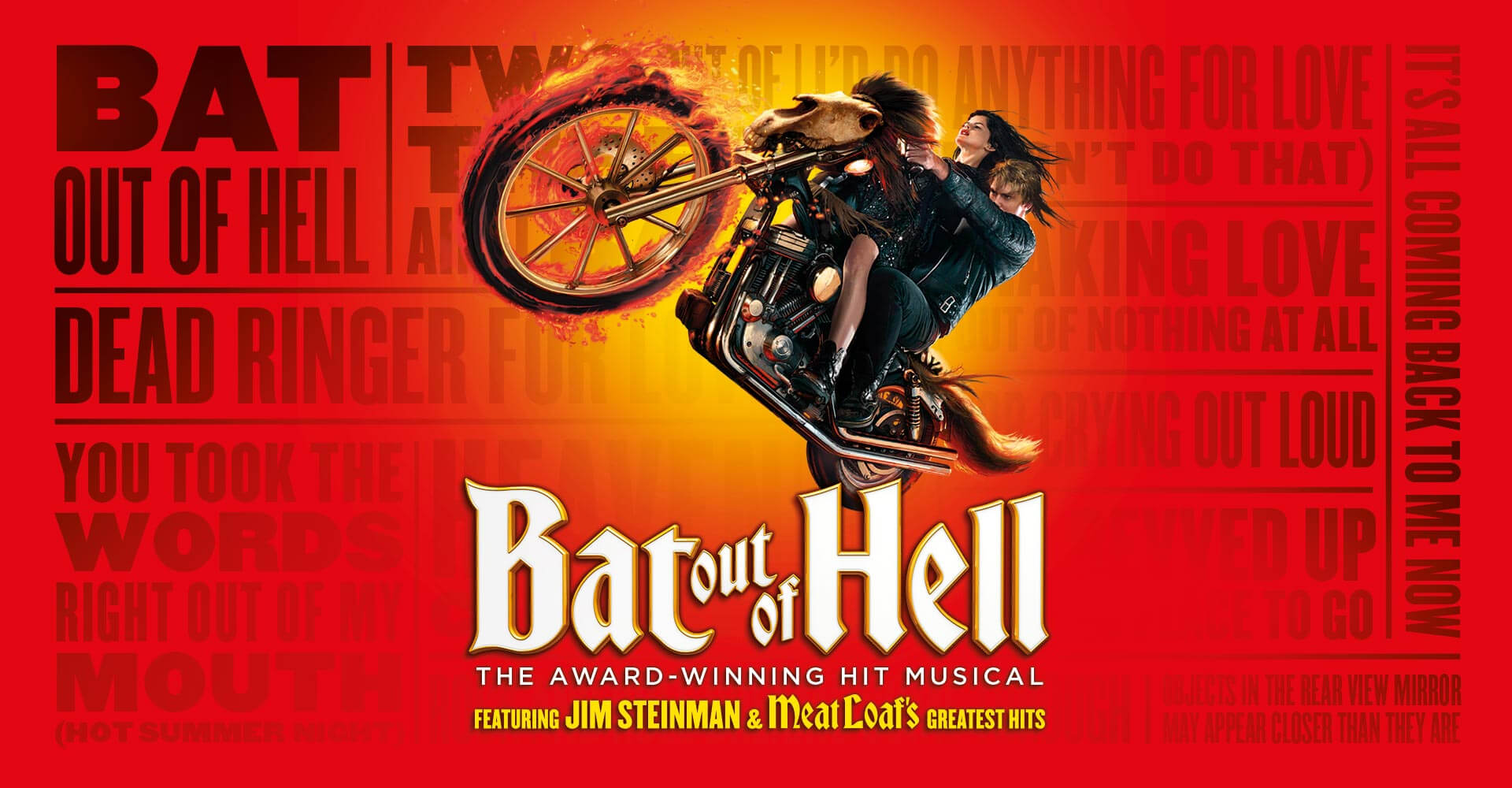 The producers of Bat Out Of Hell – The Musical are thrilled to announce that a special sing-a-long performance will take place during the show's run in Glasgow later this year.
The hit production, which features Jim Steinman and Meatloaf's greatest hits, will run at the city's King's Theatre from Tuesday 10 – Saturday 21 November as part of a UK tour.
The sing-along performance will take place on Thursday 19 November at 7.30pm. Audience members are also encouraged to dress up as their favourite character from the show as they sing along with the cast.
In Bat Out Of Hell – The Musical, the electrifying rock songs of Mr Steinman propel an epic story of rebellious youth and passion as Strat, the immortal leader of The Lost, has fallen in love with Raven, the beautiful daughter of the tyrannical ruler Falco.
The legendary and award-winning Jim Steinman has incorporated iconic songs from the Bat Out Of Hell albums, including You Took The Words Right Out Of My Mouth, Bat Out Of Hell, I Would Do Anything For Love (But I Won't Do That) and Two Out Of Three Ain't Bad, as well as two previously unreleased songs, What Part of My Body Hurts the Most and Not Allowed to Love.
Bat Out Of Hell became one of the best-selling albums in history, selling over 50 million copies worldwide. 16 years later, Steinman scored again with Bat Out Of Hell II: Back Into Hell, which contained the massive hit I Would Do Anything For Love (But I Won't Do That).
King's Theatre, Glasgow
Tue 10 – Sat 28 Nov 2020
Tue – Sat: 7.30pm
Wed & Sat: 2.30pm