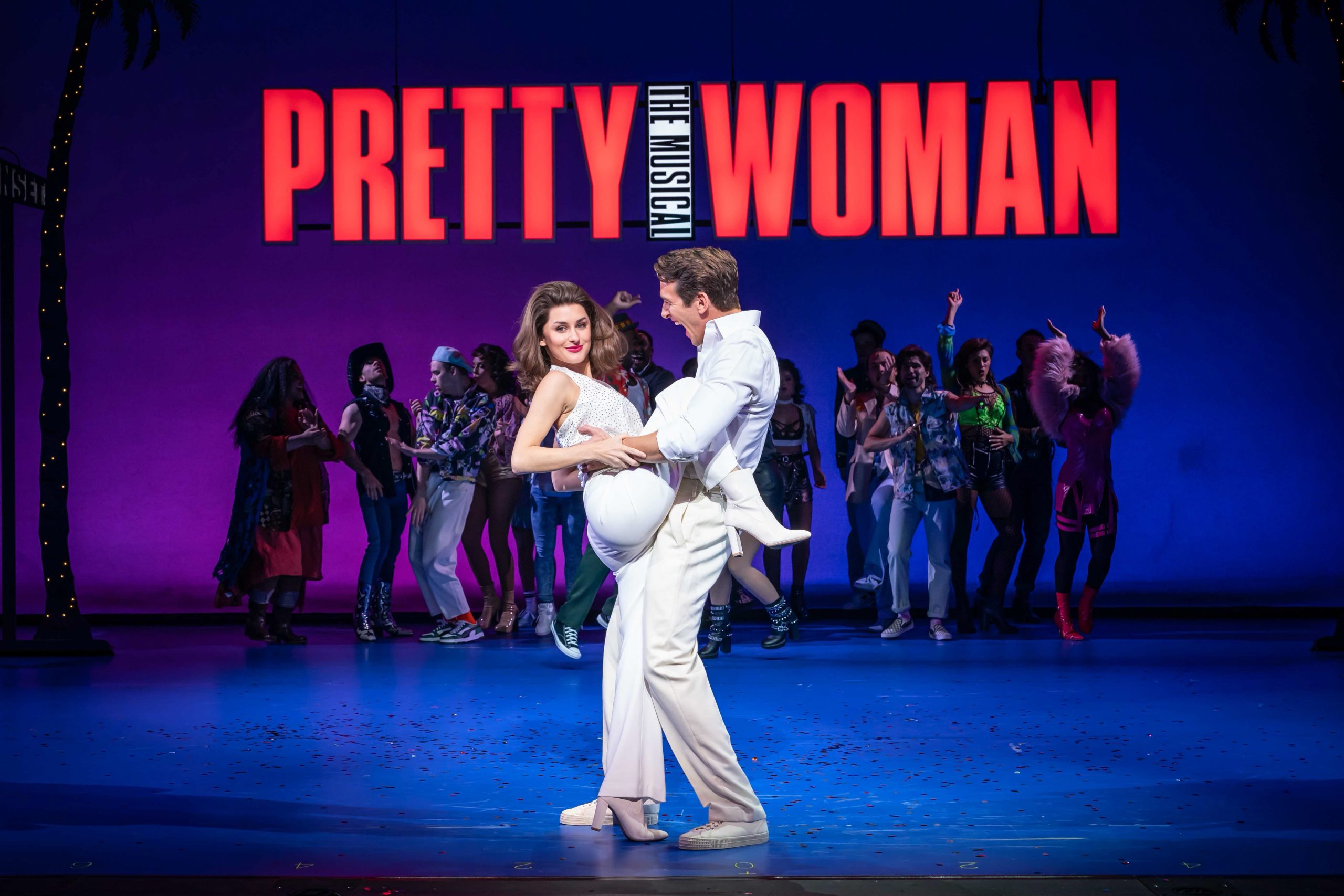 ⭐️⭐️⭐️⭐️⭐️
Flick through your local theatre brochure and you're never more than a page away from a musical adaptation of a famous film.
Everything from Mrs Doubtfire to The Full Monty has had the screen-to-stage treatment in recent years.
But not all musical adaptations are made equal – and that is exemplified this week at Glasgow's Theatre Royal.
Based on the 1990 motion picture, Pretty Woman the Musical is an irresistibly slick and snappy romantic comedy that ticks all the boxes.
When cash-strapped hooker Vivian Ward (Amber Davies) has a chance encounter with wealthy businessman Edward Lewis (Oliver Savile), the unlikely duo strike a deal – but can they stop their feelings from getting in the way of their agreement?
This musical bucks the trend of other adaptations – shunning grating tunes for a rocking score penned by Bryan Adams and Jim Vallance.
Amber Davies soars as Vivian, pairing a stunning vocal performance with a sizzling chemistry with her opposite number. Savile equally dazzles as the dashing prince in this fairytale, sweeping Vivian (and the theatre) off their feet.
While characters may be steeped in audiences' memories as Julia Roberts and Richard Gere, the pair really do make it their own. Key scenes are respected – but Davies' stamp on Vivian is clear to see.
Balanced with the comedy of Ore Oduba's strictly wonderful narrator and the vocal powerhouse of Natalie Paris, this quartet of leads really is a magical combination.
With a militaristically-precise ensemble brimming with talent, David Rockwell's set perfectly frames the drama. The team change scenes with deceptive ease, moving from grand hotel suites to bustling boulevards in the bat of an eye.
And fans of the original movie won't be disappointed at the level of detail given in Tom Rogers costumes, with more than just a gentle nod from the iconic working girl attire to 'that' red dress.
This charming musical has it all. Missing it would be a big mistake. Big. Huge.
Pretty Woman the Musical at Theatre Royal, Glasgow until Saturday 25th November 2023
Image credit: ATG/