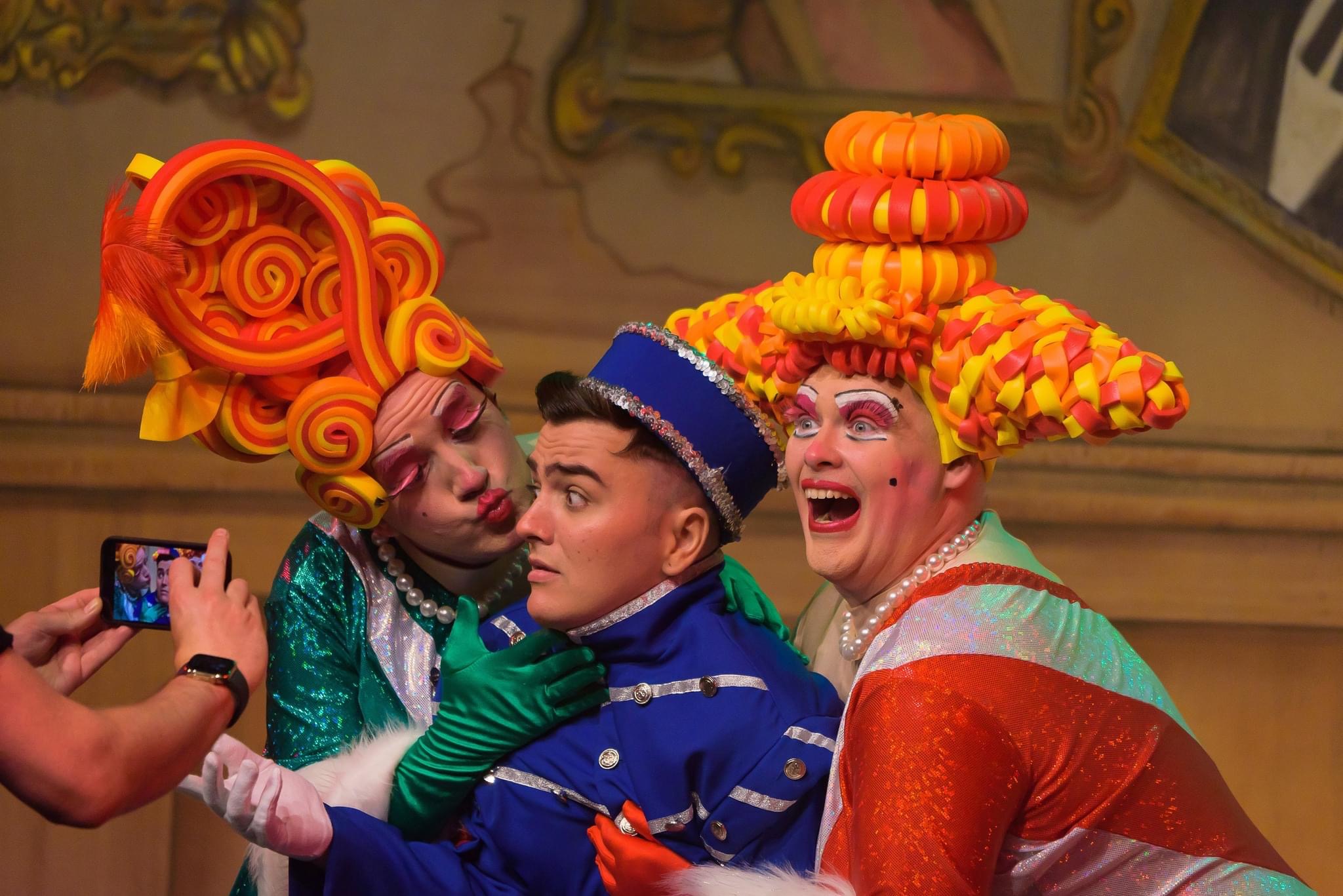 ⭐️⭐️⭐️⭐️
Through the dreich month of December, TaleGate Theatre produce a magical fairytale retelling that punches well above its weight.
Going toe-to-toe against its big production rivals, Cinderella surpasses all expectations with its dazzling effects and fabulous dance routines.
A super-tight script by James Worthington races the story along at a pace perfect for the wee ones. It hits all the right notes and is packed with hilarious routines while still running shy of two hours. including an interval.
Cinderella dreams of a life far from scrubbing the floors for her wicked sisters – and with a little help from her fairy godmother makes it to the Prince's Ball.
Saffron Gillies' Cinders is destined for greatness. Her self-assured principal girl is as much a comic as doe-eyed Prince eye candy, complete with a belting voice. 
The bashful Buttons (Xander Gordon) doesn't get the girl but delivers energy and pathos by the bucketload.
Every panto needs a baddie to boo and they don't come badder than Philip Napier and Fraser Sivewright's evil Ugly Sisters.
This gross pair of quines deliver a masterclass in working their audience, proving you can be evil and side-splittingly hilarious at the same time.
It's remarkable that a tiny cast of six can deliver such a polished production. They are, of course, embellished by a fantastic youth chorus for beautiful dance pieces – and these kids aren't afraid of getting a word in too!
This may well be Aberdeen's best kept festive secret – but not for long! You don't want to miss this marvellous magical panto.