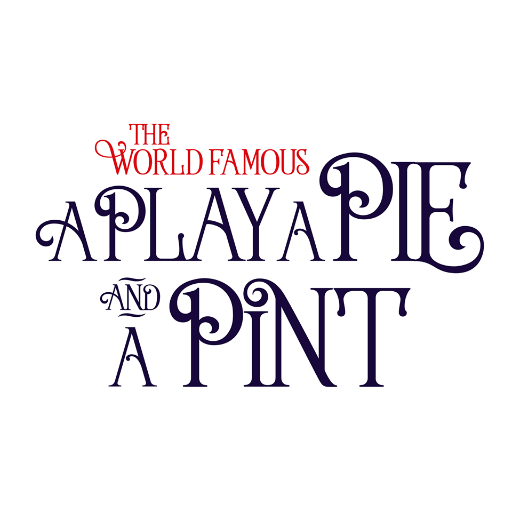 It's one of Scotland's greatest cultural institutions – with a ridiculously simple principle. 
Combining cutting-edge theatre, a particularly delectable Scotch pie and a pint of something strong – or soft – is sure to satisfy even the most discerning of audiences. 
But two decades since its inception, thanks to the genius idea from David MacLennan, Òran Mór's A Play, a Pie and a Pint has become the must-see event at lunchtime in Glasgow's West End. 
Of course, lunchtime theatre has been an important part of Scotland's cultural makeup for decades, so it's important that this hugely valued institution can continue to thrive in the present day.
PPP delights audiences weekly with offerings ranging from music-hall variety to cutting takedowns of the world we live in today. The opportunity to commission Scottish artists, as well as this from across the world stage, allows the predominantly Glaswegian audience to connect with new artists and tried and tested stalwarts in equal measure.
The PPP panto – now a twice-annual affair because of phenomenal demand – tickles the ribs of summer and winter audiences with song and story. Deep down everyone loves a pantomime, and the occasional expletive-laden song make for particularly riotous lunchtimes. 
Those who attend the Òran Mór regularly will have noticed the recent addition of camera crew at selected performances. In a brilliant move by the channel, BBC Scotland has been broadcasting a selection from this year's season – and so far the gamble has paid off.
The series started with Chic Murray: A Funny Place for a Window, with the inimitable Dave Anderson in the title role. The three-strong cast did a stellar job in relaying the life and struggles of the hugely successful comic.
Most notably, Dave Anderson personifies the dead-pan humour of Murray to a tee – and the genius retelling of the Blackpool wedding would have been worth the admission price alone.
I was delighted about this particular production's broadcast given I had missed just about every opportunity to see it, both at Òran Mór and on tour.
Of course, you can't beat there in person – the hum of excited chatter as you walk down steps into the basement venue; the smell of the pies and the well-stocked bar.
Nonetheless, opening up the experience to audiences who might not otherwise go is a great way of showcasing just how vibrant Scotland's theatre scene is. 
Elaine C Smith's recent turn in Ida Tamson was a stunning example of huge stars who are still so keen to be part of PPP.
Then Toy Plastic Chicken explored racism, duty and love – written by playwright and nurse Uma Nada-Rajah from Kirk Newton.
The surprise of not knowing what you're going to see is a real delight. 
Thanks to the BBC showcasing just a snippet of the season, there's hope that PPP has a long and vibrant future ahead of it. 
So while the news headlines might send us all to early graves, a trip to Òran Mór might be just the tonic to escape reality for a brief moment! 
Originally published in The Scots Independent newspaper