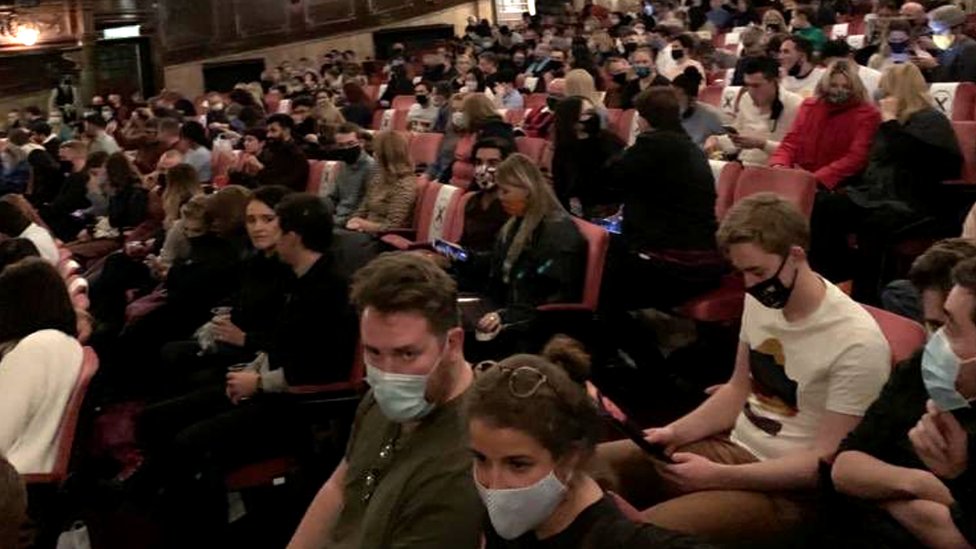 It's difficult to see past the huge issue that the coronavirus pandemic presents for the creative industries and arts sector in Scotland.
Put simply, without an audience the short and medium-term viability of many theatres, galleries and performance spaces appears bleak at best.
While there has been welcome financial assistance from the Scottish Government, politicians north of the border are at pains to stress that without the borrowing powers at Holyrood the problem can only be solved by meaningful investment from the UK Treasury.
Amidst many dark news days, I was overjoyed to hear that Qdos Entertainment, the brains behind the immense pantomimes in Glasgow's SEC Armadillo and King's Theatre, the King's in Edinburgh and His Majesty's in Aberdeen, announced 'Pantoland at the Palladium' at London's most iconic theatrical venue – a star-studded show including Elaine Paige, Beverly Knight and Julian Clary.

With an immensely reduced capacity to adhere to public health guidelines, I knew pretty fast that a press ticket would be a no-go – so I joined the virtual queue for the on-sale time and was bursting with excitement to purchase my tickets in the nosebleeds.
However, since this moment of great celebration, my excitement has since subdued.
I've previously outlined my own cautious approach to these spaces reopening. Like so many others, I am desperate to get back to live entertainment but I want to make sure it's safe when I do it.
When prominent London theatre critic Mark Shenton posted a series of pictures from a gig at the London Palladium last month, I – and many people on social media – reacted with horror at what appeared to show a packed auditorium with far less spacing.
Mark came under considerable criticism for sharing his experience. Many felt his pictures failed to convey the extent of measures put in place and there many talked – not least from the event's producers – about the painstaking work that was done to re-jig seating, introduce temperature checks and offer at-seat service for drinks and snacks.
But I was most taken aback by the criticism aimed at this man for trying to do down the industry's recovery – or indeed trying to sabotage the early sparks of revival for live performance.
This is, of course, totally ridiculous. Audience members must feel certain that when they return to a theatre that they are keeping themselves and others safe.
Scottish venues like the Pavilion Theatre in Glasgow vented their anger seeing the pictures from London – and they were right to.
When theatre comes back, it will do so stronger than ever. But to get back, public confidence has to be 100% behind them – and that means over-caution.
I am far from blind to the financial constraints of opening shows and commend all those doing their best to get people back to live entertainment.
But after the scenes at the Palladium, I'd be lying if I didn't admit to being nervous.
The Palladium is just one small example and is in no way detailed here to undermine the road to recovery.
Until it's viable to open, the industry must be given more support – and urgently – to secure the jobs and livelihoods of millions, but also to ensure that a return doesn't happen too soon, which could ultimately prove more damaging the sector in the long run.
Originally published for The Scots Independent newspaper
Image Credit: Mark Shenton/Twitter