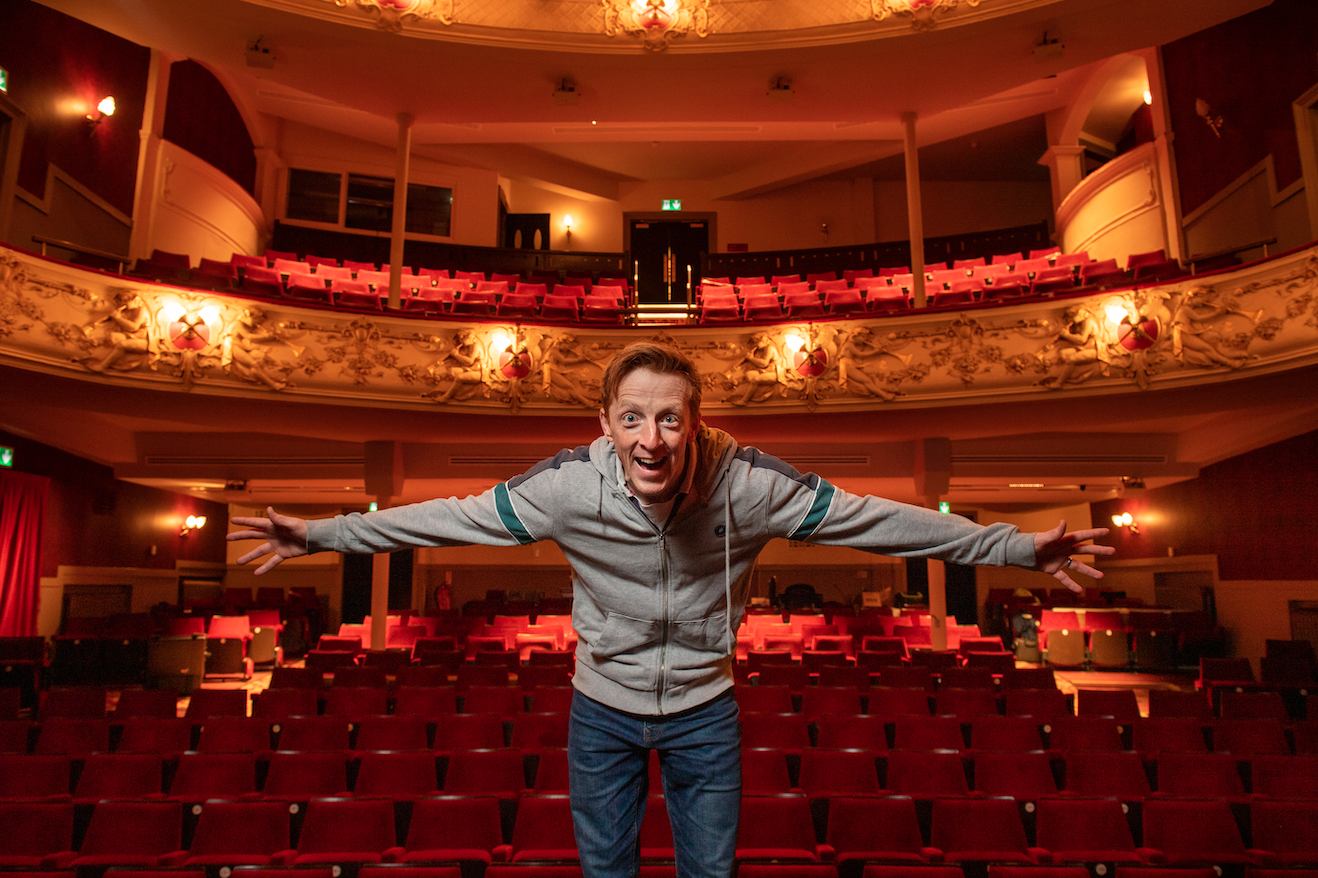 Fresh from the dizzy heights of success with Jack and The Beanstalk, writing duo Ken Alexander and Fraser Boyle bring to life the magical tale of 'The Scunner That Stole Christmas'.
The five-star creative team once again bring you a supercharged seasonal show that's full to bursting with quality, beautiful costumes, energy and wonderfully witty jokes all in the comfort of your own home!
The Kingdom of Ayrshire and Arran has been cursed by Dourina the Soorfaced Sorceress (Ali Cleland) – she's stolen the Pantomime Recipe Book and cancelled Christmas. Only joy, togetherness and adventure can conquer Dourina's evil plan and save the day – but with Princess Neat (Bethany Tennick) and Prince Tidy (Matthew Tomlinson) keeping their distance; how can Christmas ever be saved? Can Fairy Handwash (Kirsty Malone) remember the magic recipe and find the ingredients she needs in our community to save the Kingdom? Can Dame Hylda Rerrterr, (Chris Forbes) behave on Tour? And will Jock the Joker (Gavin Jon Wright) ever crack a one-liner we approve of? 
In five stand-alone episodes, 'The Scunner That Stole Christmas' cast and crew will search every corner of Ayrshire for members of our community to help spread the Christmas spirit and find the fundamental ingredients of a panto – joy, adventure and togetherness. 
All episodes will be available to watch for free, on demand, on The Gaiety website once they have been released. Watch as each episode airs or wait and binge watch them all!
There won't be tickets for this year's event. Nevertheless, the Gaiety has bills that need to be paid – and thanks to a generous donor, any donation will be doubled – so you really can make a difference. 
Starring in the production, Gavin Jon Wright said:
"Christmas can be rescued, but we need your help to do it. To have fun, to take part and celebrate with a one-off Gaiety Christmas special for 2020. We want the whole of Ayrshire to get involved, celebrate and help The Gaiety save Christmas".