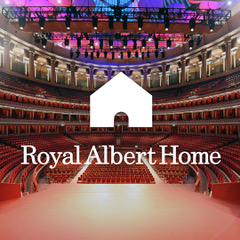 Indie rock icons Kaiser Chiefs will play a streamed show from home to raise funds for the Royal Albert Hall.
The platinum-selling, Mercury-nominated band, who headlined the venue in 2007, will perform as part of the Royal Albert Home series on Saturday 30 May at 8pm, with the exclusive gig airing on the Hall's website.
In a statement, the band said:
"Playing the Royal Albert Hall is always a big deal, it's an amazing building and being part of the history makes it very special. We were very pleased to be asked to take part in the series of gigs to help keep this historic venue alive while with one thing and another they can't open to the public in the traditional way. We first played the Hall as a support band back in 2005 and hopefully we can return there when all this is over. In the meantime we've done a mini gig for you. Obviously we can't be together at the moment, but we'll be doing our best to turn our spare rooms into stages. And look forward to seeing you there."
The Hall, which marks its 150th anniversary next year, has played host to innumerable legendary acts, from Billie Holiday, The Beatles and Jimi Hendrix to Adele, Oasis and Nine Inch Nails. But last week the venue's chief executive, Craig Hassall, told the Telegraph that the Hall, like the whole creative industries sector, is in crisis as a result of the financial fallout from the pandemic.
The ongoing Royal Albert Home series, launched in April, is intended to raise money for the venue. So far, exclusive sets from the likes of Rufus Wainwright, Jack Garratt, KT Tunstall, Baxter Dury, Sophie Hunger, Roddy Woomble, Richard Thompson, This Is the Kit and Sinéad Harnett have been streamed more than a million times.
Though the events are free, the venue is asking for donations to support its staff and Grade I listed building during its closure. In the past week, it has raised more than £30,000.
Lucy Noble, Artistic Director of the Royal Albert Hall, said:
"We're incredibly excited to announce this unique show from one of our favourite bands, the incomparable Kaiser Chiefs. Their headline show in 2007 is a famous night in our history and we're so happy that they've agreed to stage this special one-off show to support the Hall. When we launched the Royal Albert Home series in early April, we couldn't have predicted the way these shows would be embraced by artists and audiences. This promises to be one of the best yet."
Formed in Leeds in 2000, Kaiser Chiefs are one of the leading bands of their generation. Fronted by the charismatic Ricky Wilson with Simon Rix on bass, Andrew 'Whitey' White on guitar, Nick 'Peanut' Baines on keyboards and drummer Vijay Mistry, the band have had a string of anthemic hits such as 'Oh My God', 'I Predict A Riot', 'Everyday I Love You Less and Less', 'Never Miss A Beat' and 'Hole In My Soul'.
The band have released seven original studio albums, including their Mercury-nominated debut, 'Employment', which sold over two million copies; its number one follow up, 'Yours Truly, Angry Mob', which went twice-platinum in the UK alone; and 'Education, Education, Education, and War' which entered the UK Album Charts at number one. Their most recent acclaimed album, 'Duck', charted at number three and features favourites 'Record Collection', 'People Know How To Love One Another', and 'Golden Oldies'. This year Ricky Wilson co-presented the hit podcast series Pop Detectives alongside broadcasting legend, Tony Blackburn.
To watch the show, go to www.royalalberthall.com/RAHome or the Royal Albert Hall's YouTube channel on Sat 30 May, 8pm