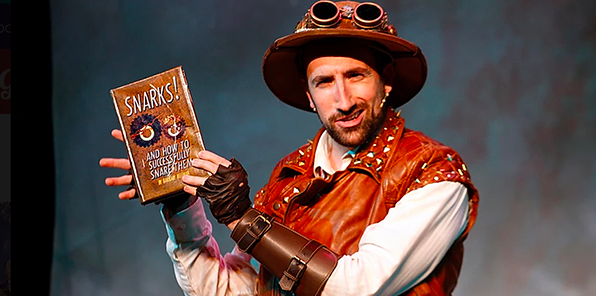 You can now watch the whimsical musical inspired by the genius of Lewis Carroll in full on Official London Theatre's YouTube channel – or right here, on Braw Theatre!
Filmed at the Southbank Centre, the musical follows a rag-tag gang of mismatched adventurers, all striving to find the mystical, elusive Snark, but does anyone actually know what a Snark looks like?
Follow the Banker, the Boy, the Butcher, the Baker, the Bellman and the knitting Beaver on their quest to catch the Snark, by way of the Jub Jub Bird, the sneaky Bandersnatch and the dastardly Boojum!