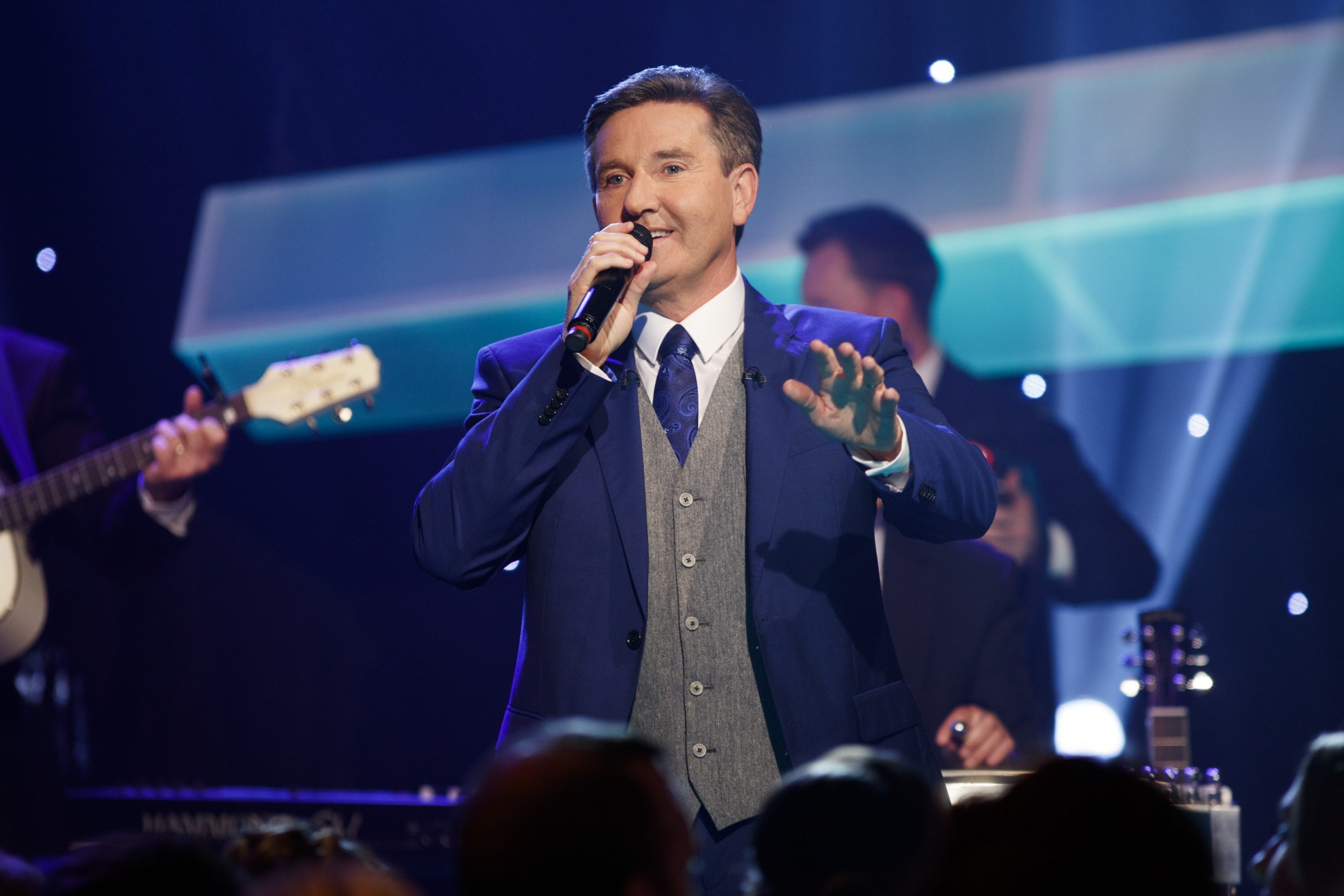 Daniel O'Donnell is one of Ireland's best-loved exports. Alongside a pint of the black stuff and a bag of Tayto, he's about as Irish as they come – and fans travel far and wide to see his unforgettable shows.
Ahead of the release of his new studio album, Daniel, he spoke to Braw Theatre about passing time during lockdown, his first ever live streamed concert and how the coronavirus pandemic has given some of his most treasured songs new meaning.
—
Daniel, it's been a while since you've been out on the road – are you keeping busy during these strange times?
I've been doing bits and pieces but I feel I haven't been very busy as far as the singing is concerned. I've done some Facebook live streams for the fans which has been great – but, sure, nobody else has been doing anything either!
You also toured round some of your local care homes to perform for the residents during lockdown as well…
I did – but somebody told me that I shouldn't have been doing that as they had no way of getting away from me! But they all seemed to be happy with me coming and it was something that was no bother for me to do.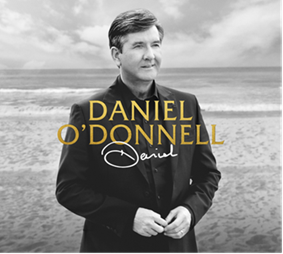 You've got a pretty exciting few weeks ahead of you, first and foremost with the release of your new album on 16th October. Would you like to tell us a little about that?
I'm really looking forward to the album coming out. It is nice to do something positive – and it feels like a bit of good news and a step forward. It's not quite singing in front of an audience, but it's something new and something fresh. I hope that people enjoy it.
Looking at the track listing on the new album, Daniel, there are a couple of really interesting choices on there. The first track we ever listened to you sing was 'Our Special Absent Friends' and it's great to see that on this album too.
Ah – I actually decided to re-record that track from years ago because I thought there could be a bit more done to it, so when we went into this album I was keen to revisit it. I spoke with the producer and the new recording has a full choir and it really does sound beautiful. I think it's a lovely song, written by Wes Cardy and Charlie Ruffles down in England, and I talk to Wes often because he's a great writer.
With a new recording of the song, and with so many people having lost loved ones during this pandemic, does it seem like the song has a whole new meaning?
Isn't it funny how in these times you listen to things in a different way? Songs have a different meaning and you hear things differently than you did before. And it's the same with so many.
The new album is a bit like one of your concerts – it's quite a mixture of older standards and new songs. With such a vast back catalogue, how do you settle on the final track listing?
It's got some older songs on it, like 'Memories Are Made Of This' and 'Magic Moments' by Dean Martin and Perry Como, and Bobby Vee recorded 'Take Good Care Of My Baby' and 'Smile' was from the 1940s. And the album goes right up until the present day with an Ed Sheeran song.
Now I wouldn't normally sing songs that are recent hits – but the very first time I heard 'Perfect' by Ed Sheeran I knew I really liked it. When the time came to record the album, I said to the producer that I'd really like to try singing it and see how it would turn out. I don't know what people will think of it but I'm happy with it!
As you have said, singing a modern standard is a little out of the ordinary for you. Now that you've done it with Ed Sheeran, would you consider doing it more often?
Ach, only if I like the song. I don't ever do anything to get something out of it – I do something because I like it. So I don't think I would be seeking out modern songs to sing just because they were modern and it might get a different audience, because if I didn't ever want to sing it again then it's pointless.
But of course, if I come across a modern song that I like then I shouldn't rule anything out!
That seems a very sensible decision. At your own live shows, which we've been lucky to see, the audience is much more varied than some people might think too – it seems like you gain new fans all the time!
Well, a lot of the audience are older people because a lot of the music I sing is older – but then again a lot of younger people come too. A lot of younger people actually come to the shows bringing an older person and I don't know if they realise it's not what they expected but they have a good time and a lot of them come back
I've actually even noticed some people coming to the shows after someone they used to bring along has passed away. They come back to the shows because they feel comfortable there and they enjoy the music and that is really special.
So people might have a view of a Daniel O'Donnell concert as easy-listening and quite subdued, but in the end it's more like a rock concert, isnt' it?
(Laughs) Well, it doesn't get going often but it does get going eventually! And doing a bit of rock and roll does shake things up a bit!
You've brought on whole new groups of fans doing Daniel and Majella's B&B Roadtrip with your wife and from your time on the BBC's Strictly Come Dancing. How do these new fans take to your live shows?
I think a lot of them come not quite sure to expect, but it's great to have some new faces along.
Speaking of new ventures, you'll be doing another first for Daniel O'Donnell – you first ever live-streamed full concert from Derry. Can you tell us a little bit more about that?
This is a bit of unchartered territory for me but it is exciting. We're not even really sure if people are interested in seeing a show that way. I tried to buy a ticket myself to see if it was easy and I went wrong three times – so I don't know how it will go!
But the real reason for doing the live concert is for the band and the crew because they haven't worked since March and I just wanted them to get a pay day.
Will it be strange to perform to an empty auditorium?
It will be unusual – we'll just have to imagine the audience! Or maybe we'll can the applause because we're hoping they'll be cheering along at home.
Over the years, you've done so many different concerts – from the Rock and Roll years to the gospel concerts. Even though your shows are a bit more eclectic these days, would you ever want to revisit any themed concerts?
I suppose I could if I wanted to. I loved the Rock and Roll concerts, absolutely loved them, and I also really enjoyed our Christmas concerts. Every one of these big concerts that I've done – like the gospel concerts with the choir and a full orchestra – I've enjoyed. I do like the mix of everything but I'd never say never.
You also have rescheduled dates for your tour which starts next summer – and you're coming back to Scotland!
Yes, we're due to start here in Ireland in August next year and we'll keep everything crossed that they'll go ahead.
Our dates in Scotland will be in Aberdeen and Glasgow and across the border we'll be in Carlisle and Newcastle, and I know a lot of people travel south to see us. We also have a lot of people from Scotland who come to see us in Blackpool, and all that is in October… Sure isn't it wild to be talking about next October and we don't even know what happens next week!
Before all the excitement of another tour, have you got anything exciting planned to pass the time?
I am going to do some more recording ahead of next year. As far as the career is concerned, that's pretty much all I'm able to do! I'm trying to enjoy some time off too – I play a bit of golf, so I'll probably do a bit of that if the weather stays good.
I play bridge online too – probably too much of that – but it's good fun!
To close things off, we wonder if you have a message for all your fans?
Just to tell them all thank you so much for all their support through the years. I hope that the music is bringing them some kind of comfort in these times. I hope that they're all staying safe and when we get through the other side of all this, we'll meet at a concert in the not too distant future.
Daniel O'Donnell's new album – Daniel – features 13 new recordings and is released on 16th October. His live-streamed concert from the Millenium Forum, Derry is on sale now – tickets £20.
More information at http://www.danielodonnell.org/