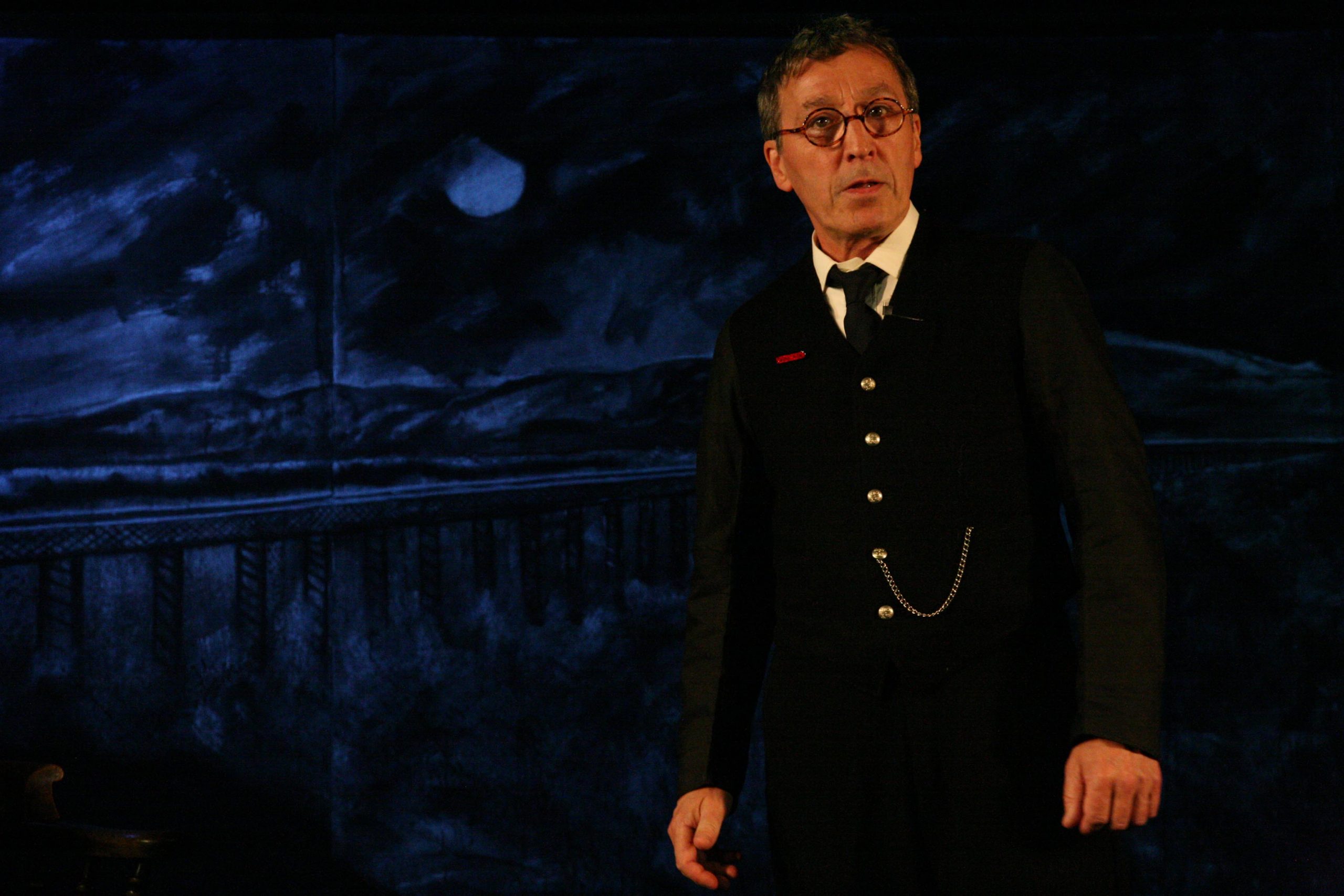 ⭐️⭐️⭐️⭐️⭐️
Born from the tragedy of the Tay Rail Bridge disaster, The Signalman is a delicately crafted drama that poignantly marks the long-awaited return of live events to Perth Theatre after 18 months in darkness.
On the 40th anniversary of the fateful evening, Signalman Thomas Barclay (Tom McGovern) retraces back four decades to the moment he signalled the ill-fated train to cross the Tay Rail Bridge – and the guilt he carried over those years.
McGovern is a masterclass in the delivery of Peter Arnott's considered script. So captivating is the tale unfolding in front of us that we wince with every emotional twist, turn and strain of the play.
His ability to maintain the pace perfectly through the hour-long run is a joy to witness. It feels rather more a perfectly conducted piece of orchestral music than a one-man play, with each element perfectly falling into place without disrupting the other.
McGovern switches with ease between the charming and sincere 64-year-old signalman and the same Thomas Barclay, 40 years before. He flips without a breath but physically changes with staggering craft.
Director Ken Alexander has stripped the piece of distractive theatrical wizardry, putting the award-winning drama front and centre without interruption.
It's a bold and risky move – but pays off unequivocally. Without the bells and whistles, McGovern simply cannot command any greater attention to his performance.
Caped in the atmospheric lighting of Wayne Dowdeswell, the piece comes alive in a delicate but chilling way. Accompanied by Jon Beales' soundscape, we are immersed into the storm of the disaster itself without being overwhelmed by it.
Like all great pieces of theatre, The Signalman's success is in its lingering impact. Some thoughts and emotions resurface after hours; some after days.
If life imitates art, The Signalman haunts like the guilt felt by the young protagonist. It leaves us with more questions than answers and explores with care and consideration the guilt carried by a man cleared of blame in a court.
The play seems morbidly relevant in the middle of a global health pandemic. While world leaders make decisions affecting millions, each of us take decisions based on the risk of those we know – and those we don't.
And what lingers longest from The Signalman is the burden placed on Barclay by the nameless silhouettes that raced past his hut on that tragic evening. The piece – unlike Dundee Rep's Tay Bridge – doesn't focus on the victims – but it doesn't have to.
It's a heartbreaking tribute to the blameless who feel blame. The absolved who yet carry the guilt.
The curtain might now be firmly raised on Perth Theatre, but it'll be no mean feat to stack up against the might of this beautifully simple and deeply thought-provoking piece.