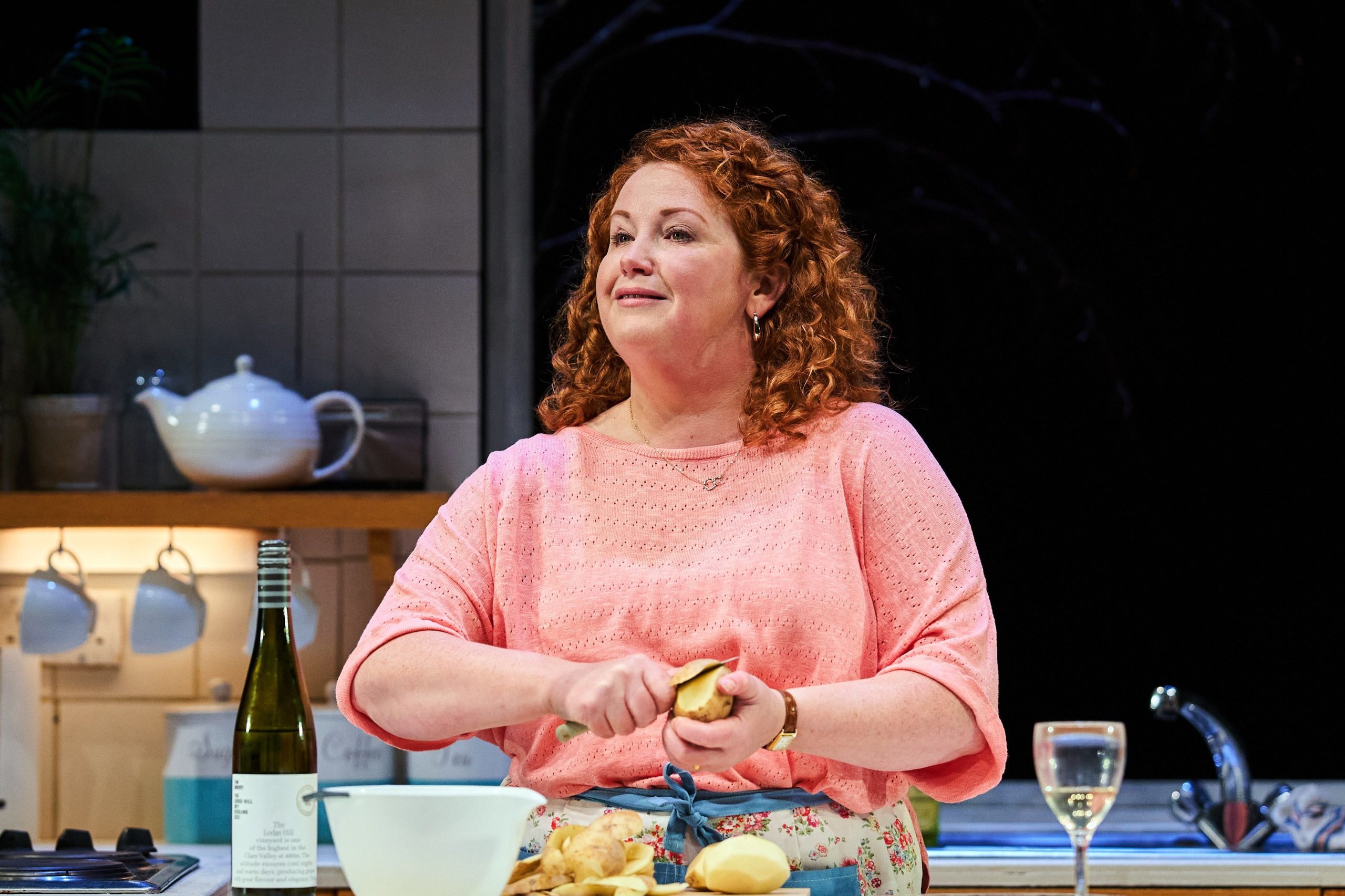 ⭐️⭐️⭐️⭐️⭐️
Weariness to the humdrum of domestic life is depressingly relatable for audiences who have spent the last two years locked indoors.
So Pitlochry Festival Theatre's decision to revive Willy Russell iconic play about a woman weary of the pressures of being stuck at home – with only the kitchen wall to speak to – is inspired.
Shirley Valentine premiered nearly 40 years ago but Elizabeth Newman shows that confidence in the playtext to speak for itself pays off. Emily James' set perfectly frames the drama without getting in the way.
The spotlight is firmly on Sally Reid in this one-woman play, who is a revelation as the weary Scouse housewife
Shirley is dreaming of a better life, free from the chains of her uncaring husband who can't find a kind word to say about her – never mind finding anything else. A chance encounter with a school friend also reminds her of the life she once lived – a far cry from where she is today.
Sally Reid's embodiment of the over-friendly chatterbox is a total joy to watch. Immediately engaging, Reid exudes a motherly warmth as she delivers cheeky monologues about the clitoris over a never ending glass of white wine.
We're welcomed into the lonely mother's kitchen with a familiarity typically reserved for the nearest and dearest. Reid makes that connection with her audience instantly, crucial in keeping us on side for the duration.
As the drama develops, so does Valentine's internal battle about taking the once in a lifetime change to live out her dream of going abroad. Domestic commitments weigh heavy on the protagonist – but her inability to take the leap only makes the audience champion her more.
Reid's journey as Valentine is entrancing, flying the flag for every downtrodden family anchor in Britain and eventually taking a chance that few get the opportunity to do.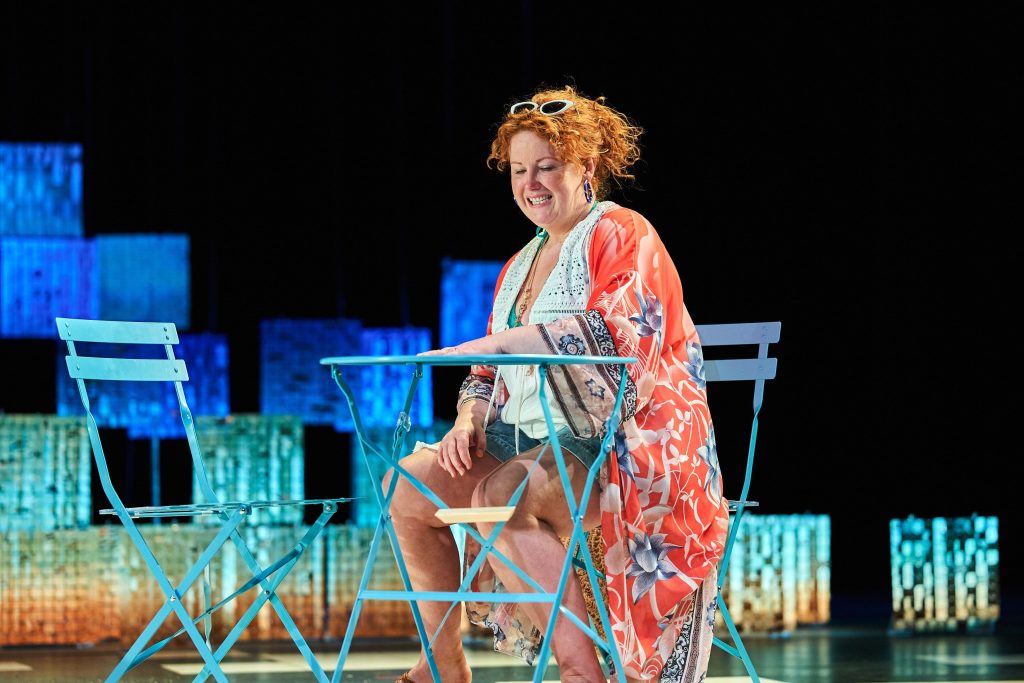 Valentine's regeneration in Act II is particularly enjoyable. Skewering dialogue about Brits abroad and the romantic escapades of her travelling partner Jane pull against the inevitable return to home and the humdrum life Valentine was so desperate to escape.
Getting the foundations right means a production that dazzles in its simplicity.
Capturing the quick-witted, no-nonsense Scouser with a pitch-perfect accent to boot, Reid handles the piece with an assured gusto that makes for an evening of laughter and emotion that isn't to be missed.
Shirley Valentine at Pitlochry Festival Theatre until Saturday 29th October 2022
Image Credit: Fraser Band