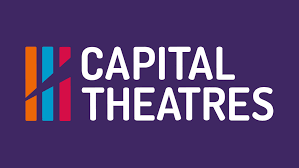 STATEMENT FROM CAPITAL THEATRES – 16th March 2020
We would like to reassure our customers that we are closely monitoring the Coronavirus (COVID-19) situation and adhering to guidance issued. The advice of the Scottish Government is that events involving more than 500 people should not take place, with effect from Monday 16 March 2020. This applies to mass events across all sectors – including sporting events, cultural events, and religious gatherings.
Capital Theatres can announce that we will be cancelling or postponing all performances at the Festival Theatre, the King's Theatre and The Studio throughout March and April as an initial measure. This will come into effect from Monday 16 2020 at 12 noon.
Customers who have tickets for performances during March and April will automatically receive a full refund over the coming weeks. Our box office staff will contact customers directly if there are any issues, please bear with us as we work through the refund process at this challenging time.
Please refer to our website and social channels for further updates over the coming weeks.
We greatly appreciate the support of our audiences at this testing and anxious time. It is a fast moving situation, we are monitoring it closely and will keep you posted. We are hopeful that things will get back to normal soon and we hope to see you return in the not too distant future. Stay safe.