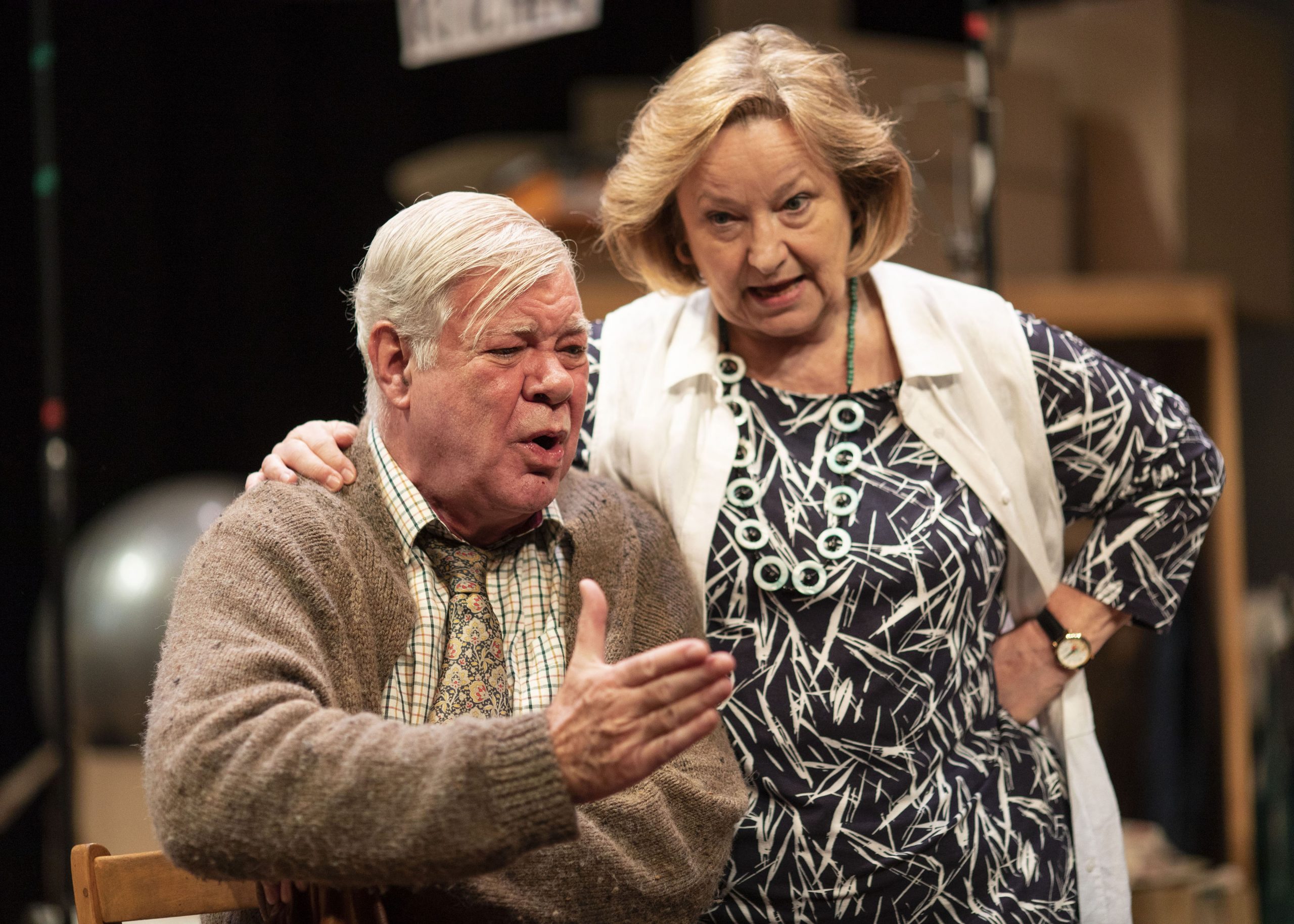 Following a highly acclaimed tour in 2018, The Original Theatre Company and The Anthology Group in association with Peter Stickney and York Theatre Royal's production of Alan Bennett's THE HABIT OF ART will return and tour the UK in 2020, with dates at the King's Theatre Edinburgh (31 March – 4 April 2020).
Directed by Philip Franks and starring Matthew Kelly as Fitz (W. H. Auden) and David Yelland as Henry (Benjamin Britten). The tour begins on 18 March 2020 at Devonshire Park Theatre, Eastbourne.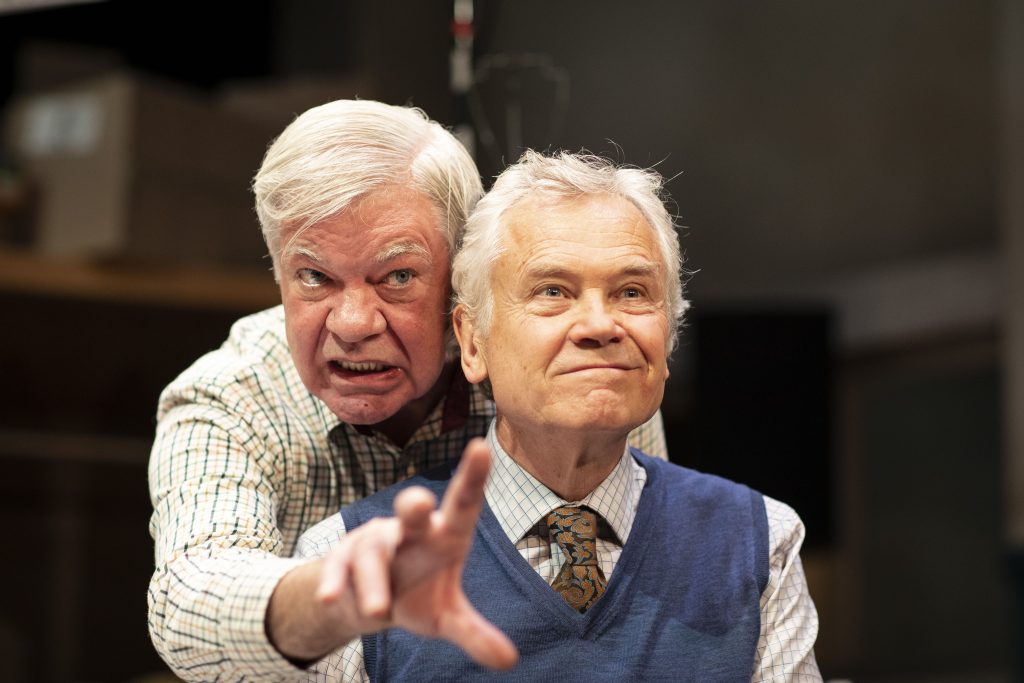 THE HABIT OF ART explores friendship, rivalry and heartache, the joy, pain and emotional cost of creativity.  It is centred on a fictional meeting between poet W. H. Auden and composer Benjamin Britten.  Bennett wrote it as a play-within-a-play – actors Fitz, Henry, Tim and Donald are rehearsing a play called Caliban's Day under the direction of stage manager, Kay, and in the presence of the playwright, Neil.
In Caliban's Day, a fictitious meeting occurs in 1973 in Auden's (Fitz) rooms at Oxford not long before he dies.  Britten (Henry) has been auditioning boys nearby for his opera Death in Venice, and arrives unexpectedly – their first meeting in 25 years after falling out over the failure of their opera Paul Bunyan.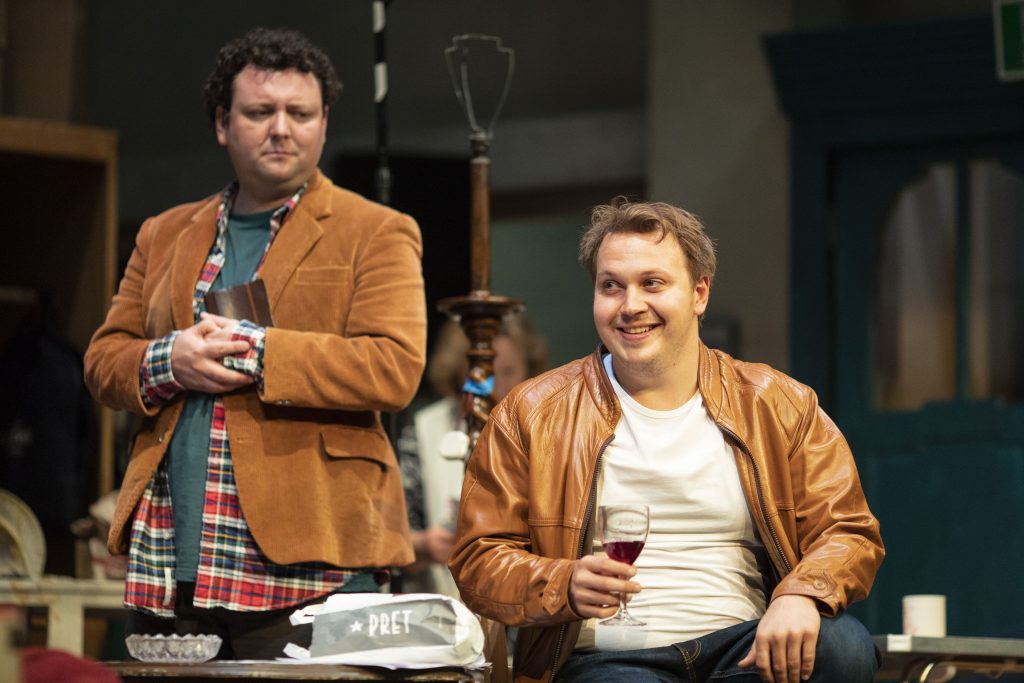 Alan Bennett's THE HABIT OF ART premiered at the National Theatre in November 2009, directed by Nicholas Hytner and starring Richard Griffiths, Alex Jennings and Frances de la Tour. The National then toured the production in Autumn 2010 with a new cast led by Desmond Barrit, Malcolm Sinclair and Selina Caddell.
The 2020 UK Tour of THE HABIT OF ART will be directed by Philip Franks and designed by Adrian Linford, with lighting by Johanna Town, sound by Max Pappenheim and casting by Joyce Nettles.

31 March – 4 April at King's Theatre, Edinburgh 0131 529 6000 or book online