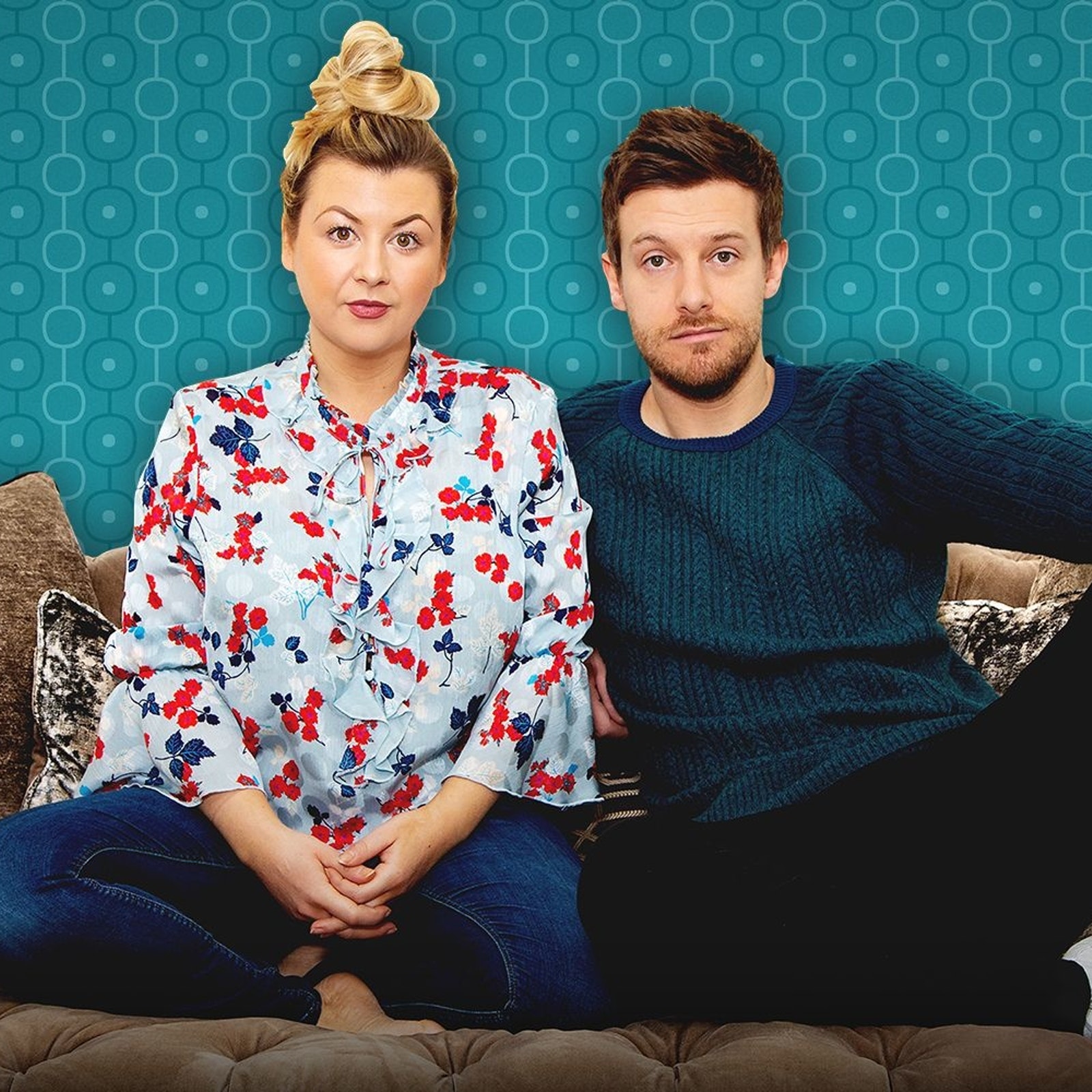 After having to reschedule their sold out, record-breaking first ever live Sh**ged. Married. Annoyed. podcast shows due to the pandemic, and with overwhelming demand from their SMA fans, Chris & Rosie Ramsey will be adding over 110,000 extra tickets across nine more arenas nationwide in 2021, (that's now 12 arenas under their belt).
With restrictions not being lifted til mid-June, the shows that were due to kick off in May are now being moved to the autumn – starting with two shows at the Edinburgh Playhouse on 5thSeptember, a night at London's iconic The SSE Arena, Wembley on 13th September and a West End performance at the prestigious London Palladium on 26th September.
Based on the award-winning, smash hit podcast, which launched in early 2019, Sh**ged.Married.Annoyed. regularly hits no.1 in the download charts and has reached over a whopping 66 million downloads worldwide to date and recently celebrated its milestone 100th episode.  
In the same vein as their weekly chart-topping podcast, Chris & Rosie will be chatting all about life, relationships, arguments, annoyances, parenting, growing up and everything in between, but all in front of a live audience. 
Chris & Rosie said, "When we first announced the tour we were so excited to get out of our house and out on the road to perform for all the fans… the pandemic has increased this excitement to levels that are actually a bit frightening. There is a chance we will both just spontaneously combust the moment we finally get on stage. WE. CAN. NOT. WAIT. FOR. THIS."
As well as the live shows and an award-winning, chart topping podcast which won both the Global Best Podcast award and the British Podcast Listeners' Choice Award in 2020, their very first book together based on the podcast – Sh**ged. Married. Annoyed. by Chris & Rosie Ramsey made the Sunday Times No1 Best Seller in the first week of release in autumn 2020.
The tour will come to The SSE Hydro, Glasgow on 10 December 2021. Tickets go on sale 10am, Friday 30 April priced £32.40 (inc. admin fee) and will be available from www.thessehydro.com